Test Drive Shopstyle Australia's New Redesign: It's Fun!
Introducing the New ShopStyle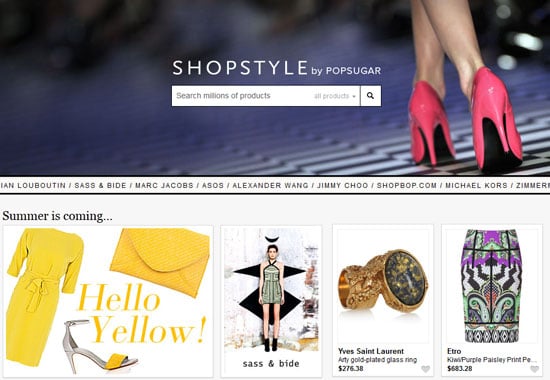 You know how a makeover can make you feel like a whole new person? Well, we just gave ShopStyle a major makeover and the results are amazing — think faster, easier, and even more tailored to what you want. We want to make shopping easier and more fun, which is why on the new ShopStyle you'll find editor's picks that curate the season's top trends and hottest items, and social features like your own personalised profile and a ShopStyle 'Drawer' that lets you customise unique style recommendations, trending products, related looks and more while you shop. More added features include new badges and search filters to identify editors' picks, brands, trends, sales, free shipping, latest arrivals, and more!
Shopping should be something you enjoy, and we're so proud to bring you the best online shopping experience there is. Now it's easier than ever to find and share exactly what you are looking for. We can't wait for you to take the new ShopStyle for a spin — you're going to love it!