Tluxe Designer Rebecca Powell Top Tips for Eco-fying your Wardrobe: Recyle, Makeover, Green Cleaning Solutions & More
2012 Earth Week: Easy, Expert Tips on Eco-fying Your Wardrobe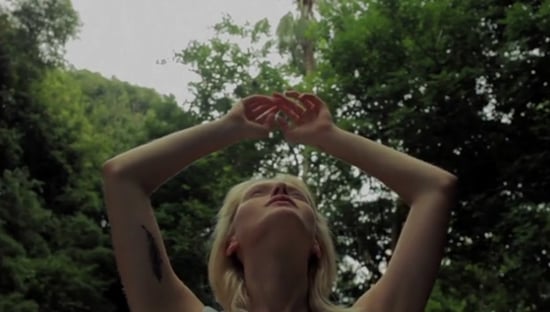 Being a green style queen isn't just about buying the right brands. Although, that's a good start! There are a slew of other ways you can care for the planet that don't involve getting out the credit card. A simple attitude shift can hugely reduce your carbon footprint, and you won't have to sacrifice an ounce of style. We called on Rebecca Powell, the designer behind local label Tluxe, for her expert tips on how anyone — yes, even you — can eco-fy their wardrobe. It's easier than you think!
Eco-fy Your Wardrobe:
Less Is More: High quality and natural fibre garments are made to the highest standard — you pay more, but they last longer. This tip also helps to justify spending that little bit extra to buy something you really love.
Look At Your Labels: There are lots of fabrics and fibres which are natural, biodegradable and come from highly sustainable sources like bamboo, cotton, tencel and lyocell. They feel great too; ultra-soft, comfortable, breathable, luxurious and utterly guilt-free.  
Look After Your Clothes: Sounds obvious but if you look after your favourite pieces, they will last longer — which means less waste, more wear, and peace of mind that you're doing your bit for the planet.
For more top tips from Rebecca just . .
Up-cycle Your Wardrobe: Customize the pieces you have yourself, or at the dressmakers, by giving them a facelift.  Decorate, dip–dye or embellish; the opportunities are endless. Checkout  a pair & a spare for some DIY inspiration!
Recycle: Sell your clothing to those who'll love them, when you don't anymore!  Or buy from your buddies. This enables all old clothes to find new homes, and stops them turning into landfill. I'm taking part in the Garage Sale Trail, and will be spreading the (wardrobe) love around my local neighbourhood.
Shopping Greener:
Shop Local: Fashion-wise, be aware of how often you shop online with overseas companies. Those air-miles clock up, and that's before you've exchanged that pair of too-big boots.
Wash Smart:
Wash your clothes on a cold cycle, using an earth friendly detergent such as ECOVER, and then line dry. ECOVER also does a great stain remover for delicates.
All natural eucalyptus oil is also really handy — it's antibacterial and gentle. Add a few drops to your wool wash for super clean, sweet smelling woollens. You can also dilute it and use it as a natural disinfectant surface wipe for your home.