Top Ten Shows We're Excited to See at 2012 Mercedes Benz Fashion Week Australia: Dion Lee, Whitney Eve, Jenny Kee & more!
The Top 10 Mercedes Benz Fashion Week Shows We're Excited To See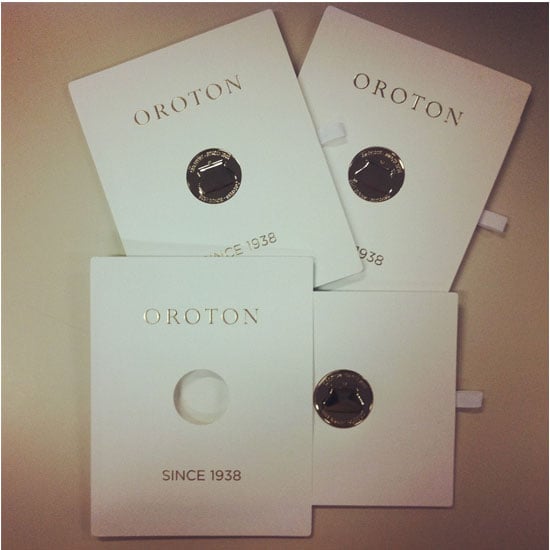 Yesterday we received our very first Mercedes Benz Fashion Week invitation; cue happy dance! It was from Oroton, who is making their fashion week debut with their newly released ready to wear collection. Our girl crush Taylor Tomasi Hill has been booked to style the show, so we're hoping, nay, praying that we get to chat to the super-stylist whilst she's in town. On the MBFWA front, we were saddened to hear that Lover, Alex Perry, Willow and camilla and marc won't be showing. To compensate, Akira, Ksubi and Jayson Brunsdon are returning to the schedule and newcomers Watson X Watson, Whitney Port's line Whitney Eve, red carpet queen Johanna Johnson and, of course, Oroton will be on our fashion week hit list.
To snoop who made our top ten, can't-wait-to-see list just . . .
Zimmermann: Reliably slick production, reliably lust-inducing clothes. We always look forward to this Tuesday, 9am spot.
Christopher Esber: Ingenious tailoring and unexpected construction impressed the pants off us last year.
Ginger & Smart: 2012 marks their 10th anniversary show. Time to celebrate!
Dion Lee: Goes without saying, surely?
Magdalena Velevska: Her 2011 show was one of our favourites. She is one to watch.
Whitney Eve: We loved The Hills and The City. Can't wait to see what Whit's been up to since.
Jenny Kee: Iconic designer Jenny Kee is on deck for 2012. We're curious for her come-back.
Josh Goot: Always modern and always inspired, Josh's show is a guaranteed good time.
Watson X Watson: The buzz is audible surrounding this newbie local label.
Lisa Ho: Lisa's shows inspire year after year.
See the full Mercedes Benz Fashion Week Australia schedule here.