Topshop New Boyfriend Jeans Review
These $80 Jeans Look and Fit Just Like My Vintage Levis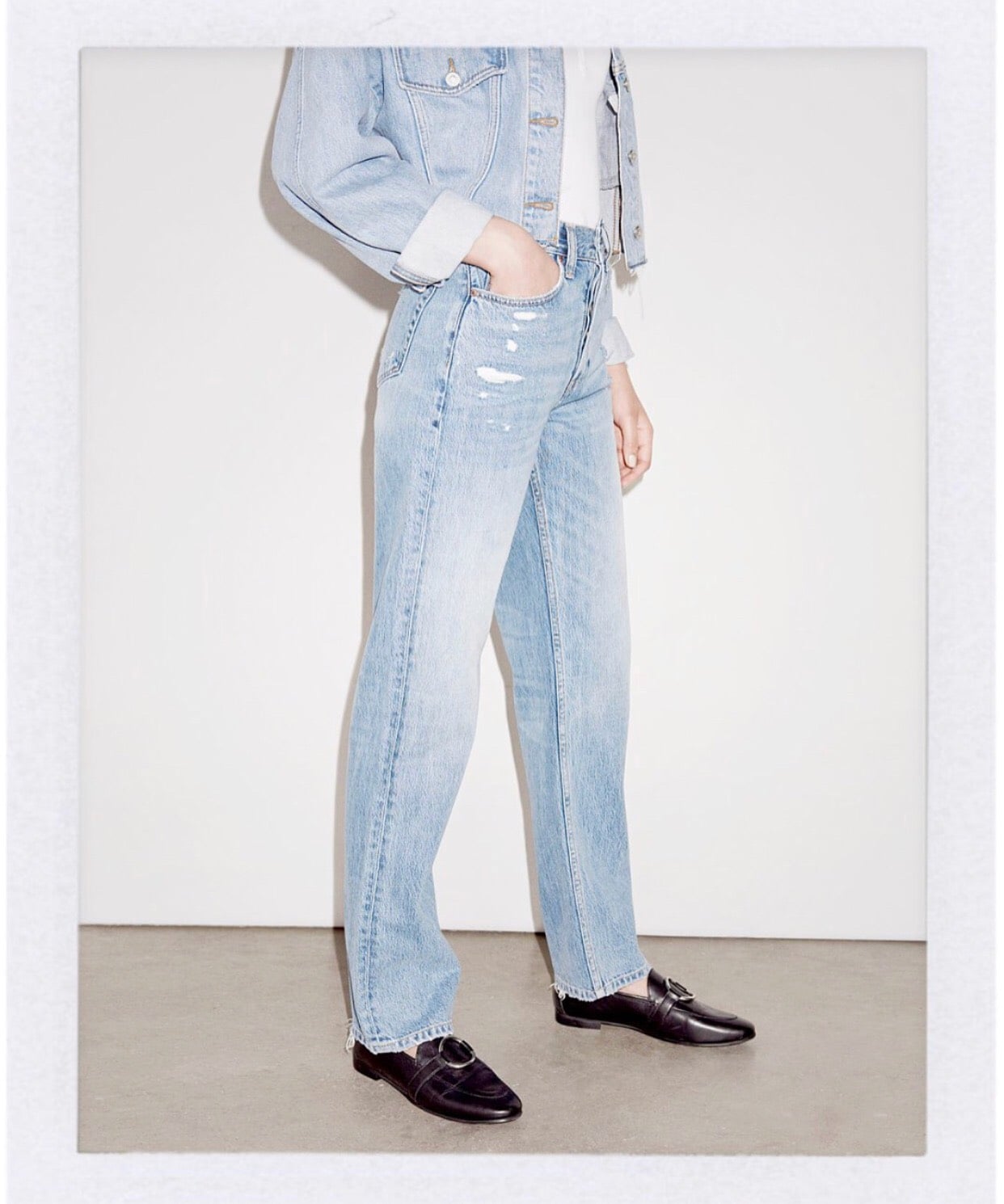 Some vintage denim wearers will tell you there's nothing quite like the real deal, but that hasn't stopped me from searching. Even though I've already got a drawer full of perfectly-worn vintage pairs, the thought that there might be an even better pair out there takes up more of my google search history than I'd care to admit.

Until now (well, probably not considering my affliction for denim) but for now, I think I may have found the perfect pair of non-vintage, vintage-inspired denim jeans — Topshop's Moto Blue New Boyfriend — but first, let me explain.
If you're an active participant in the orange-tab cult, I don't need to explain the level of satisfaction that comes with finding a pair of vintage Levis that were basically made for your body. But with the increase in popularity of vintage styles like 501s and 505s, locating said pair can require a considerable degree of tenacity, and surrendering yourself to the concept of trying on a minimum of 400 pairs.
And as much as walking around with that orange tab emblazoned to my behind makes me feel like I'm flying a victory flag, sometimes I just need a quick denim win, on a great pair of jeans that doesn't require me negotiating shipping terms with a nice girl I found on Etsy.
That's where my latest denim find comes in. Mimicking the fit I look for in a pair of vintage 501s — button fly, straight leg, high waist, minimal branding and distressing — save for the tab on the back, I'm hard pressed to tell the difference when I'm wearing these. The denim is soft, requiring no "breaking in", which is just like what the perfect pair of vintage feels like when someone's already done the hard-wearing for you. None of that stiff denim entering places it shouldn't nonsense (nod if you know what I'm talking about).
Coming in at $80, these are a pretty good steal. Size-wise, I'd suggest sizing down one full size if you want a less "boyfriend", more vintage fit that hugs the bum and waist. I normally wear a 25 or 26 for reference (depending on the amount of stretch in the denim) and the size 24 in these fit me well. Also, don't be fooled by the picture online. I ordered the Moto Blue New Boyfriend and the denim is considerably lighter in person, but they also come in a more distressed version if that's your thing.
Anyway, I've worn these for almost two months straight and am DREADING the day they have to go in the wash, so in short that's my way of saying they are really good.