Vote to Win from the Simone Perele & BGM Models Search
Vote to Win! Meet the Top 5 Simone Pérèle & BGM Models' Curvy Couture Model Comp Finalists
Last month, iconic French lingerie house, Simone Pérèle, partnered with BGM Models, Australia's first authentic-sized modelling agency, to broaden the limited pool of size 12+ models by hosting a search to discover Australia's first 'Curvy Couture' model.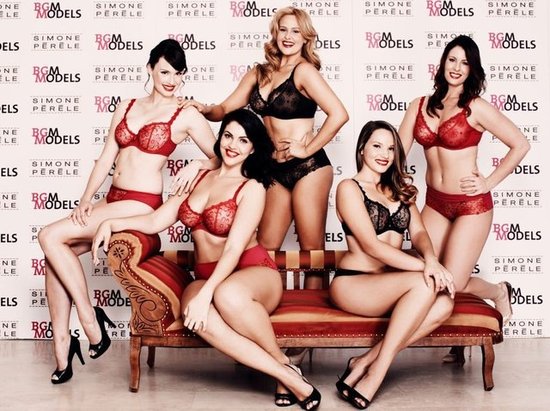 Simone Pérèle has dedicated the last 64 years to the creation of the world's most beautiful and supportive bras. And while the brand continues to use models of all shapes and sizes, Simone Pérèle embraced the opportunity to partner with Darrianne Donnelly's agency to find haute couture models between a size 12C-14E to model the ranges specifically designed for the fuller bust.
The 'Curvy Couture Model Search' conducted on-line entries and a face-to-face casting with over 200 un-signed models to discover five girls who embody the spirit of the 'Simone Pérèle woman'; Femininity, Elegance, Confidence, a Savoir Faire for fashion.
To hear more about how you can win thanks to Australia's first Curvy Couture Model search, just . . .
These lucky 5 were then treated to their first photo-shoot, modelling Simone Pérèle's' new haute couture range for D-H cups, 'Revelation'.
The winner will be announced the week starting the 19th November and will receive the following:
The opportunity to model for Simone Pérèle in all lingerie work for 2013
12 month contract with BGM Models
The results of the photo-shoot are amazing, and now we'd like your help deciding the winner.
Head to the Curvy Couture site on Simone Pérèle's Facebook page, then fill in the entry form to vote for the model you believe embodies the true spirit of the Simone Pérèle woman for your chance to WIN a set of lingerie from the new S/S '12 collection!