What Is Working In Digital Fashion Media Like
The 16-Hour Challenge: This Is What a Day in the Life of Our Editor Looks Like
We're a lucky bunch at POPSUGAR Australia — working in digital media is an exhilarating rush of creativity, information, and sometimes, really long days. We've got zero time for hitting 'the wall' at 3 p.m., so we've partnered with Alcon's Dailies Total1 to bring you the 16-Hour Challenge. We'll let you see what goes down as our Editor takes on the challenge of powering through a 16-hour day in total comfort. Read along as she puts her contacts in and experiences it all, from sunrise to well past sunset.
Serious question from me to you: how long is your day? While there has been an overall decrease in the average hours worked per week in Australia recently, in some industries a long working week is the norm. If you're looking to get into the media industry, be warned — it's notorious for long hours! But as I can personally confirm, there's so much good, rewarding work to be done and fun to be had along the way. I've worked in magazines, boutique publishing, and am now deep in the digital publishing world. In my role as digital partnerships editor at POPSUGAR Australia (one of the most authentic destinations for women on the web, no bias!) I'm lucky that I get to work on everything from celebrity interviews to fashion shoots, events and exciting social moments.
For me, the long days are a blessing and a curse. On one hand, digital media moves so fast, you need all those hours to make things happen; on the other hand, it can be downright exhausting. On top of that, I'm super short-sighted (lesson learned: don't read in the dark, kiddos!) so I wear contacts lenses all day, every day. It could be 16 hours from the time I pop my lenses in the morning to taking them out at night. If your job also requires lots of screen time, you'll know the feeling — it's less than ideal. So when Alcon challenged me to take on my standard 16-hour day wearing the Dailies Total1 contact lenses, which promise a full 16 hours of comfort, I figured it was worth a shot.
So here it is in all its fast-paced glory: a 16-hour day in the life of an editor at POPSUGAR Australia.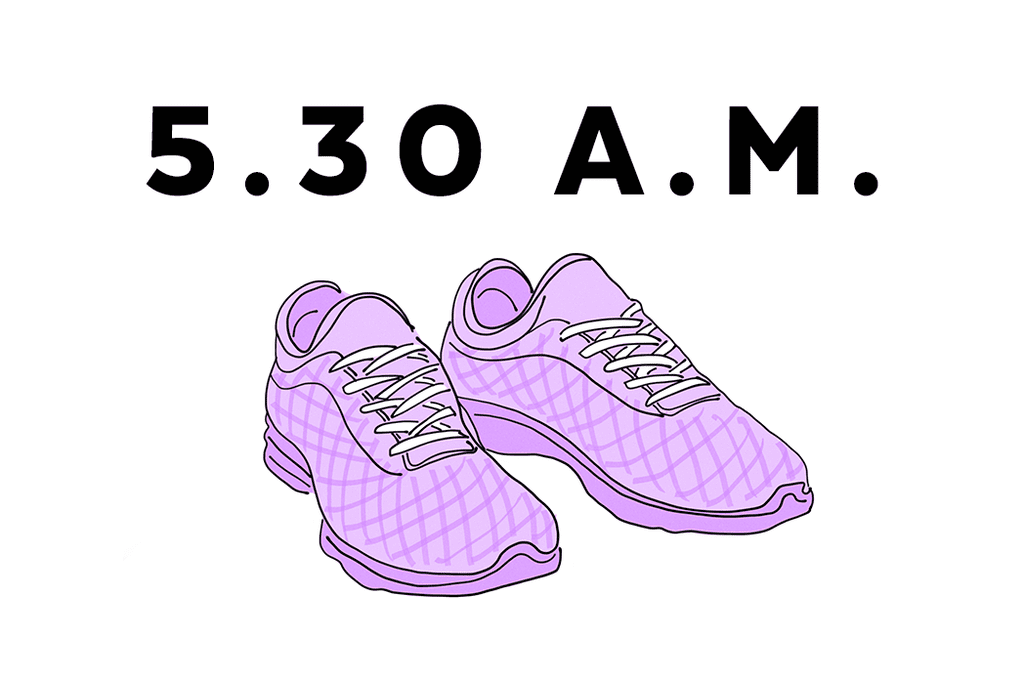 5.30 a.m. I'm one of those people who sets three alarms before my real alarm goes off. It's no fun for my boyfriend, but the only strategy that gets me out of bed early enough to put my 'eyes' in and go for a run. I'll do a quick, but hilly, 3 km — to the local dog beach and back, with 10 minutes of body weight exercises on the sand.
6 a.m. After a cool down and stretch on the balcony, I pick out my outfit while my boyfriend cooks breakfast. What a man! We try to make a point of having breakfast together most mornings, especially if it's going to be a long day.
Once I've showered, dressed and grabbed lunch out of the fridge — I swear by weekend meal prep — it's out the door to catch the bus to the POPSUGAR Australia office in Sydney's CBD. I try to fight the urge to endlessly scroll on the daily commute, instead listening to podcasts or read an actual book instead of my feed.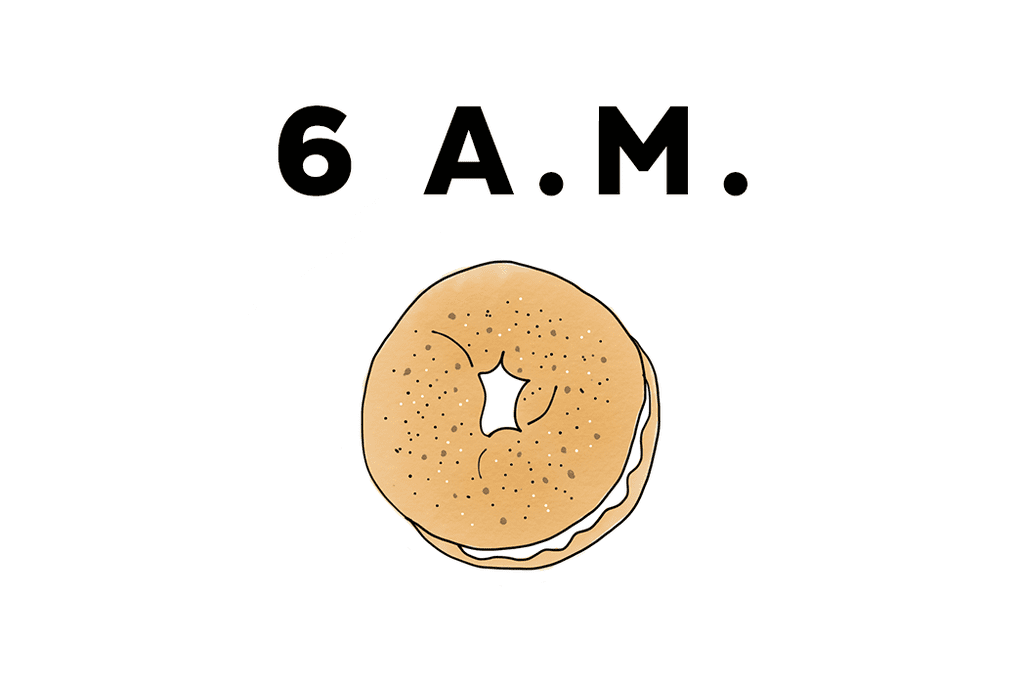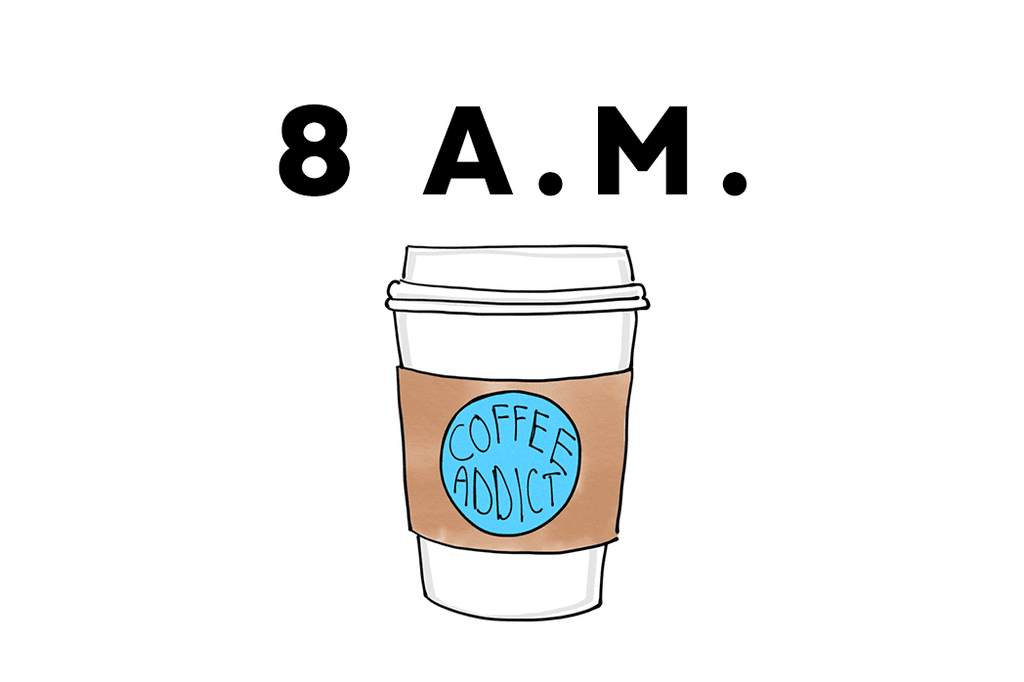 8 a.m. I once read a tip in an article on productivity that really stuck with me. It recommended the first thing you do in the morning shouldn't be admin or checking emails, but the biggest tasks on your To Do list. So today, like most days, I try to do one productive task before I open my emails — usually writing a story or a brand pitch.
With one thing crossed off my list (little wins!) I move on to checking my emails, browse what's new on the web, and prioritise my remaining tasks for the day over a mug of green tea.
9.30 a.m. One of my favourite parts of the day is a weekly stand-up meeting I have with our publisher, Alison Rice and editorial director. Amanda Bardas. It's an opportunity to update them on the projects I'm working on for the week and get invaluable feedback. At work, and in life, feedback is a gift! Both women are awesome creative forces and I always leave our sessions feeling inspired.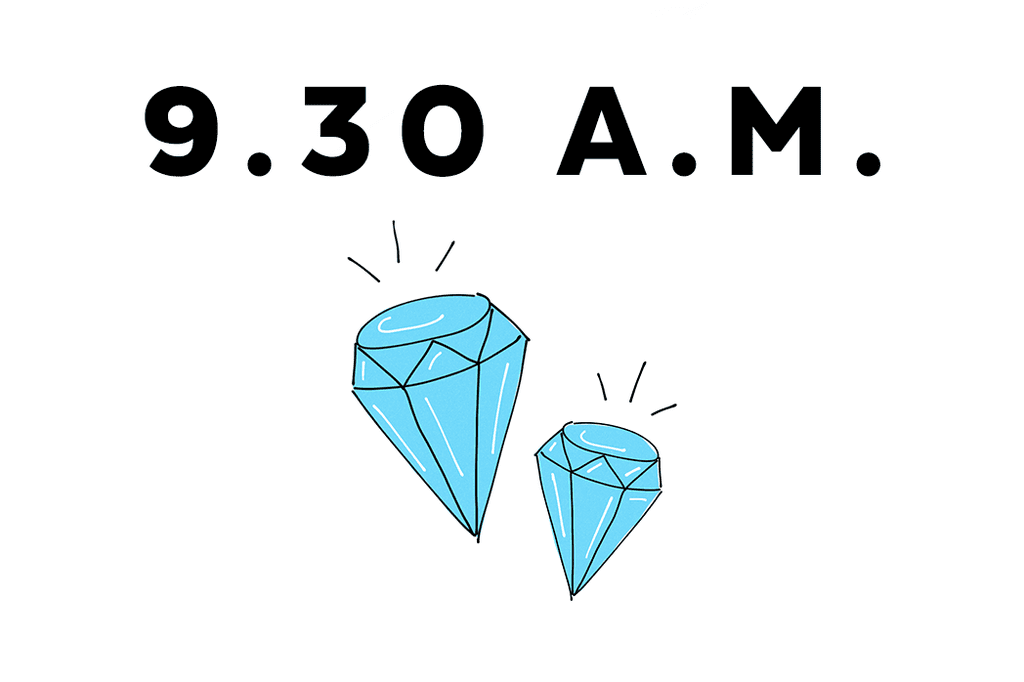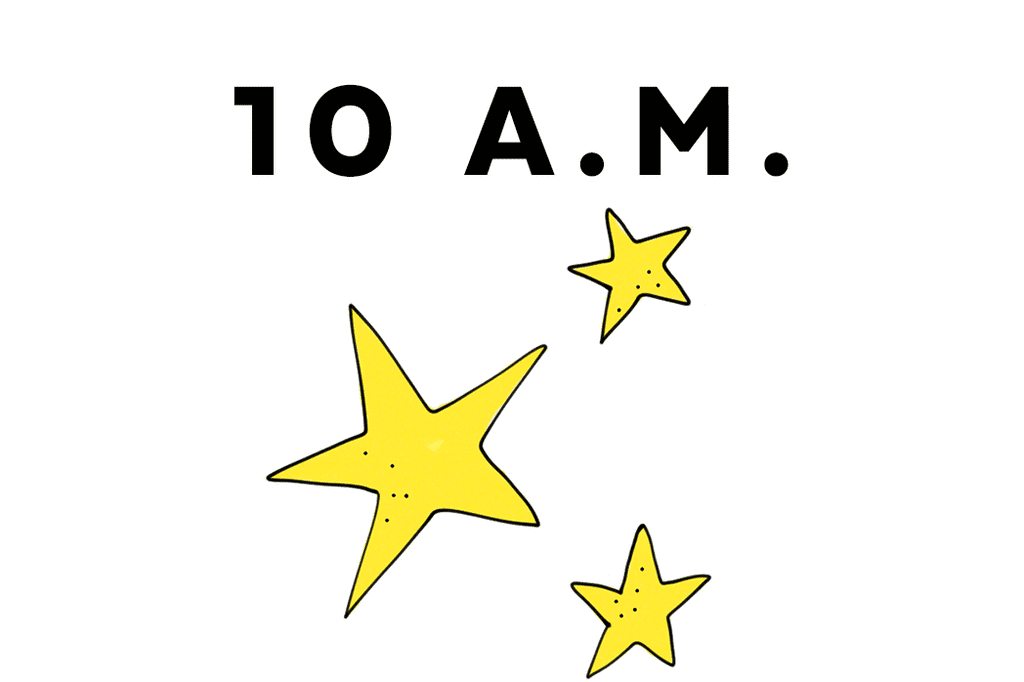 10 a.m. 'Ideas time' runs between 10 a.m. and 12 p.m. everyday at our office. Anyone from across the business, but particularly our high-energy sales team, can come with client briefs or projects to work on during these hours — a dedicated time for cross-team collaboration and creative thought.
A big part of my job is coming up with ideas for content that are unique and authentic to our audience. I won't lie, some days it's tricky to turn on the creativity tap! But collaborating with other minds in the business really helps cook up new and interesting ideas.
12 p.m. Working in women's lifestyle media means lots of events — just ask our beauty team! While it's a highly glamourised part of the job and plenty of fun, it's still work. We are there to take a first look at new product releases, network with the PRs, and bring all that exciting information back to the office to deliver in exciting ways for our audience.
I keep a pair of chic, simple black heels under my desk at all times so I never feel under-dressed for a lunch event. It's a moment of relief to get away from the computer screen for a little while today — bonus points if the event is outdoors, fresh air always brings me back to life.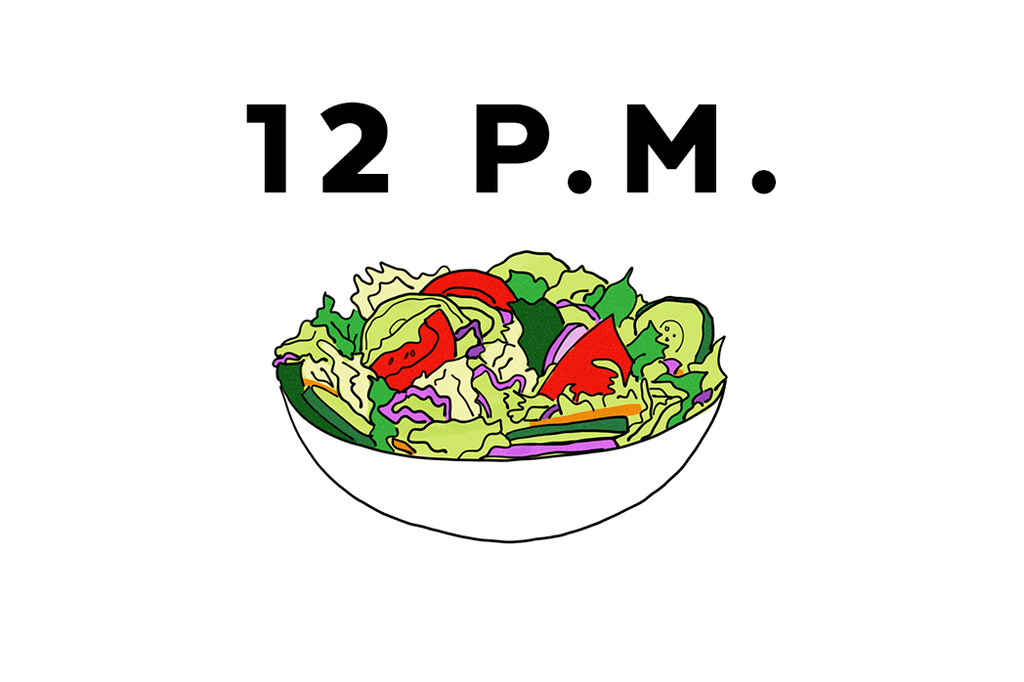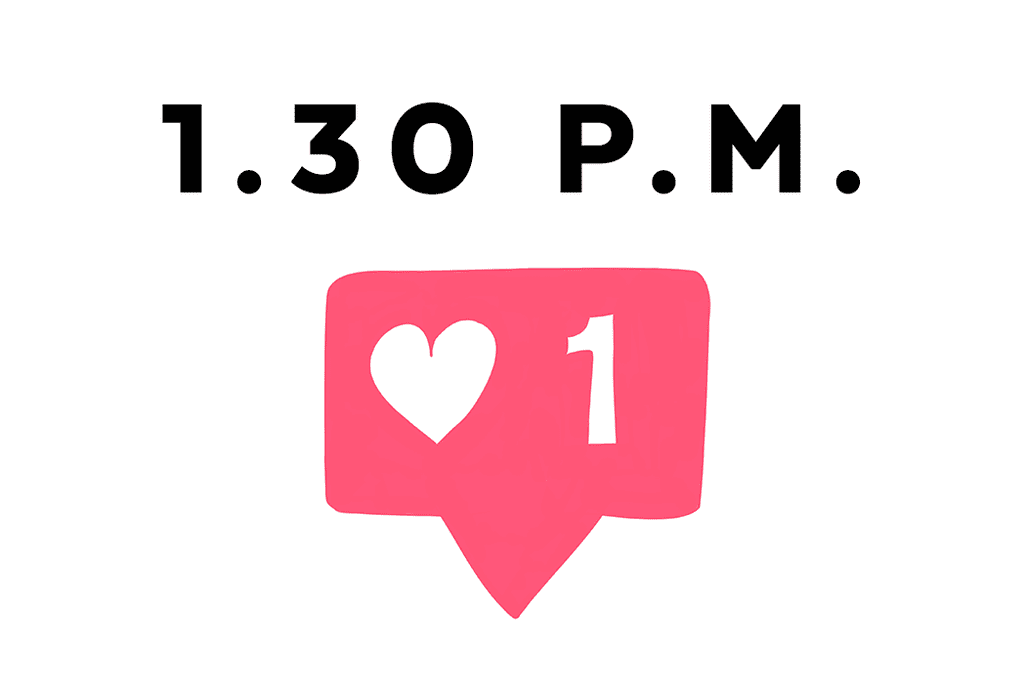 1.30 p.m. After lunch, it's time to get stuff done. On any given day, I could be shooting a product flat-lay image for our Instagram account, creating content marketing plans for stories that we've published, or typing up the inspiring ideas that we've come up with during Ideas Time.
This afternoon I'm meeting with one of our clients too. Whether it's at our office, theirs or (my favourite) a cool café, it's fascinating to hear what our partner brands are working on. I love getting a sneak peek at what the public will only find out months later!
4 p.m. As you could imagine, by the late afternoon my eyes are usually feeling tired, dry and strained. It's unfortunately also the time of day that I set aside for admin tasks, like checking the traffic on the site or working through my inbox. Normal lenses would have dried out my poor little eyeballs by now (5.30 a.m. seems like a lifetime ago) but I'm pleased to report the Dailies Total1 contact lenses still feel very fresh. In fact, I can barely feel them in there at all — a big win in my world!
With the extra comfort, it's actually a breeze to power through to the end of the day on my laptop.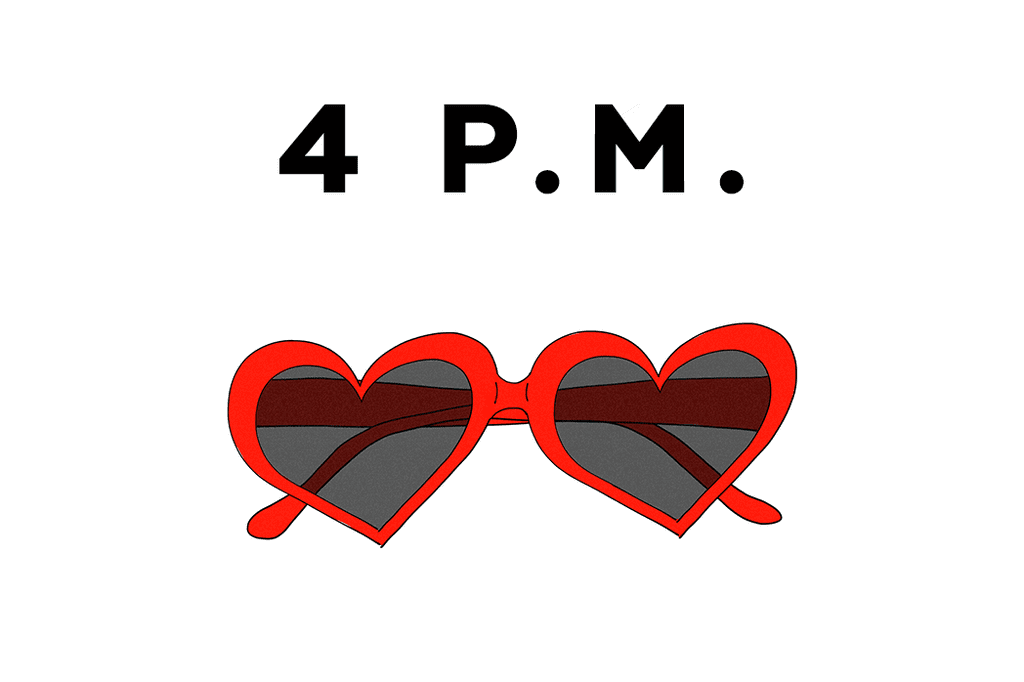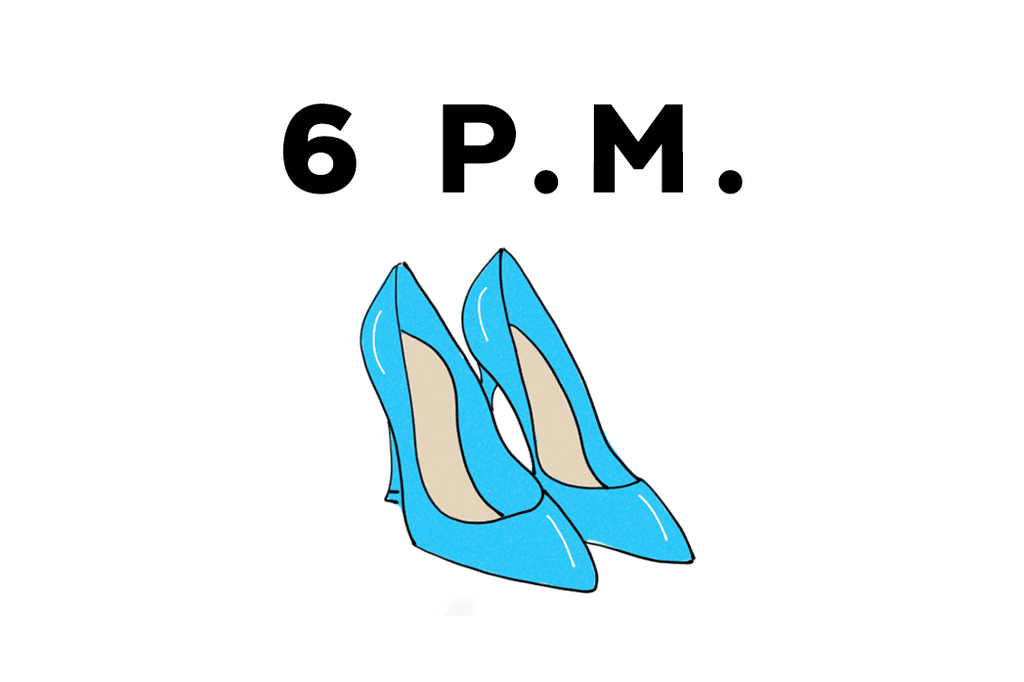 6 p.m. Knock-off time, I made it! Most people in the office start leaving around 6 p.m, and tonight I'm meeting a friend for dinner and a well-deserved glass of wine. If there is one aspect of my day that I've got down pat, it's the desk-to-drinks routine. It goes like this: blot shine, add a coat of mascara and a slick of lipstick, accessorise with bold earrings and finally, put those black heels back on. Voilà!
6.30 p.m. Meeting straight after work has its benefits — most of my pals work in the city, so it's super convenient to meet somewhere central before we head home in different directions. However, at the end of a long day I normally have a bad habit of fidgeting with my eyes to keep my lenses feeling comfortable — if you also wear contacts, you'll know what I mean. It's an annoying, distracting habit for both of us. Good news: my new lenses don't require so much fiddling and I can actually focus on the rosé in front of me for once.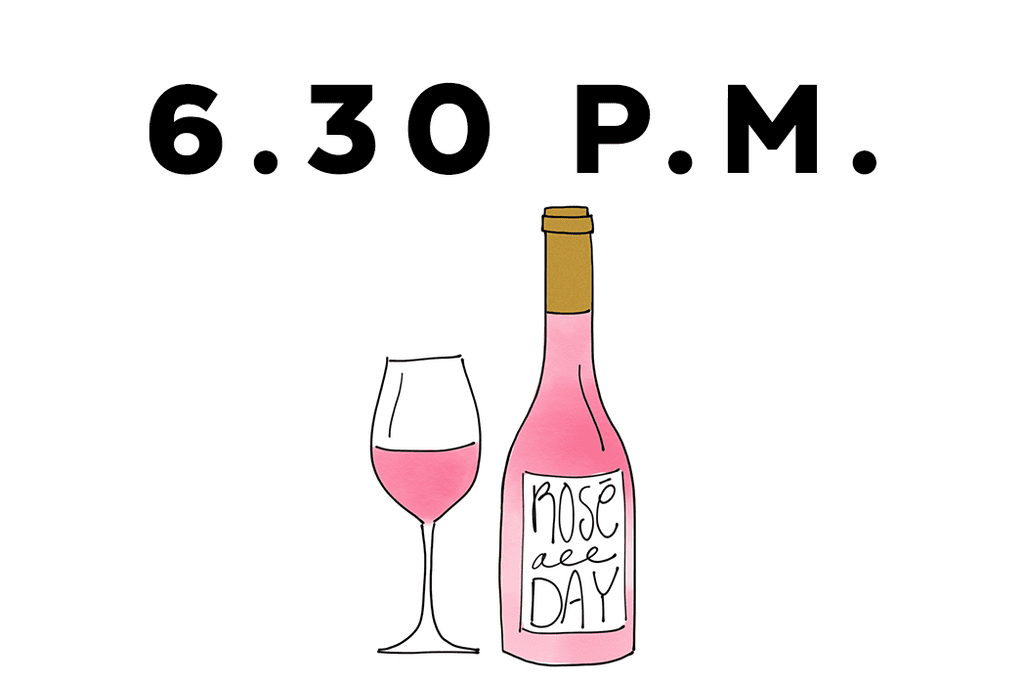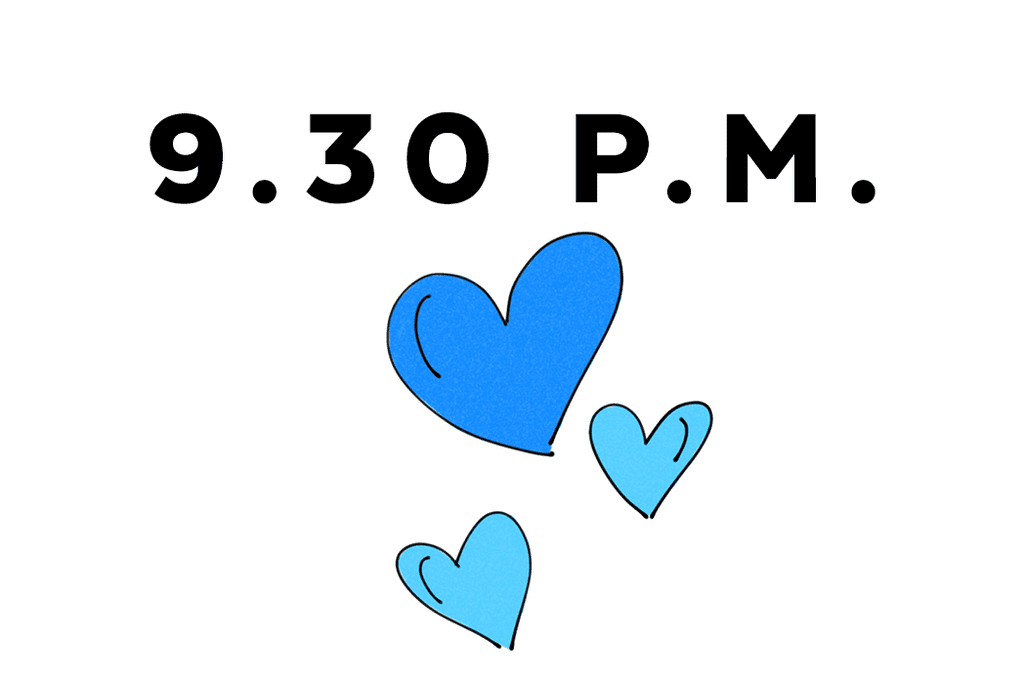 9.30 p.m. By the time the plates have been cleared, I am well and truly ready for bed. Instead of taking the bus home, I like getting the ferry. It's a nice night, and sitting outside in the cool air is the perfect opportunity to reflect on the day. I'm always in a much better mental space if I can find quiet moment alone to decompress before I get back to my apartment.
10 p.m.16 hours later I've finally got my hair in a top knot, pyjamas on, and contacts out. I'll be in bed by 10.30 p.m. at the absolute latest, ready to do it all again tomorrow . . . Thanks for coming along for the ride!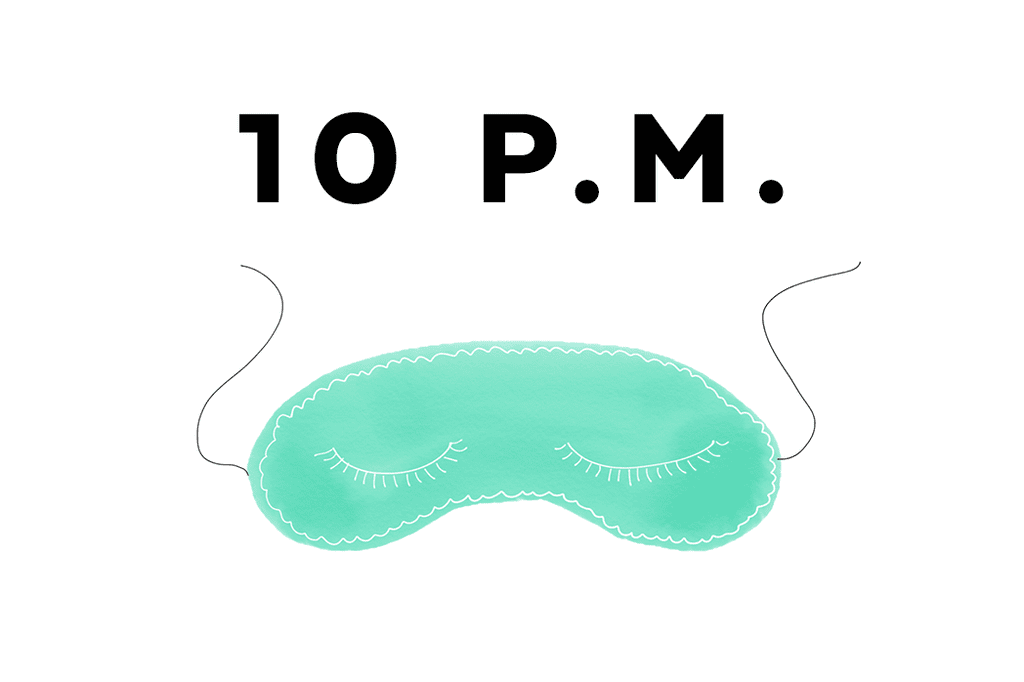 Alcon Dailies Total1 contact lenses provide 16 hours of comfort — they feel like nothing, so you can experience everything. We're sure you'll feel the difference after just a few hours, ask your optometrist for a free 10-day trial.