Which Celebrity Has the Best Off-Duty Style: Alexa Chung, Rachel Bilson, Kate Bosworth or Olivia Palermo?
2011 Sugar Awards: Vote for the Best Off-Duty Celebrity Style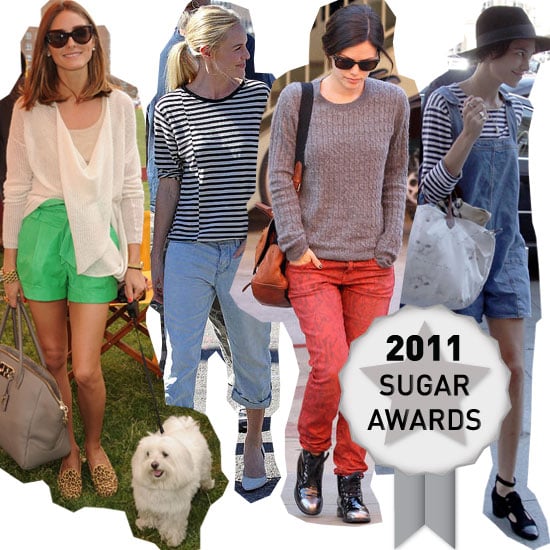 We are going to keep hitting you up for your very fashionable opinions to decide who-deserves-what in this year's batch of Sugar Awards. We've already quizzed you on 2011's best designers, models and even asked you who this year's best dressed bride was — now we're switching the focus to celebs. Each of the nominees sits on hallowed Fab-Fave territory, and we already know they all nail the red carpet, but it's their off-duty style that really gets our pulses racing. From Olivia Palermo's polished approach to Kate Bosworth's effortlessly low-fi looks, from Rachel Bilson's cute weekend ensembles to Alexa Chung's tomboy-meets-schoolgirl wardrobe — it's going to be a tough call. Which is why we're handing it over to you! Do your duty and place your vote for the celeb with 2011's best off-duty look.