Which Designer It Bag Was the Biggest Handbag for 2011: Celine's Luggage Tote, Proenza Schouler's PS1, The Row's Aligator bags?
2011 Sugar Awards: Vote for the Best Designer Bag of 2011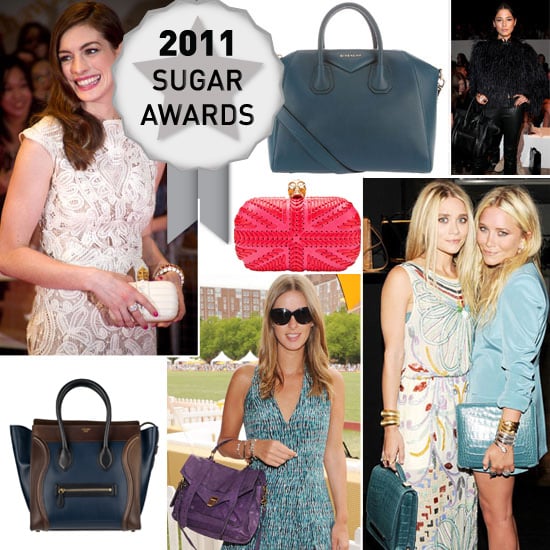 Yesterday we got you to vote on the shoe that everyone was talking about/wearing/lusting after in 2011 — now it's time to turn our attention to the handbags that made their mark. There were plenty of It bags to choose from this year, so making a short list was a mighty-hard task! Céline's two-tone Luggage Tote was carried by the fash-pack and celebrity crew alike, whilst the Olsen twins' The Row super luxe (and exy!) handbag line made headlines. Polished, bowling bag shapes prevailed with Givenchy's Antigona carryall favoured by the street-style set, whilst Alexander McQueen's skull clutch was a red carpet regular. Last but not least we had to include Proenza Schouler's PS1 which although not new, got an update in bold crayola and neon hues. Which designer handbag do you think deserves the Best Bag title of 2011?