Who Is Alex Perry Dressing For The Logies?
Alex Perry On The Logies And Red Carpet Fashion Etiquette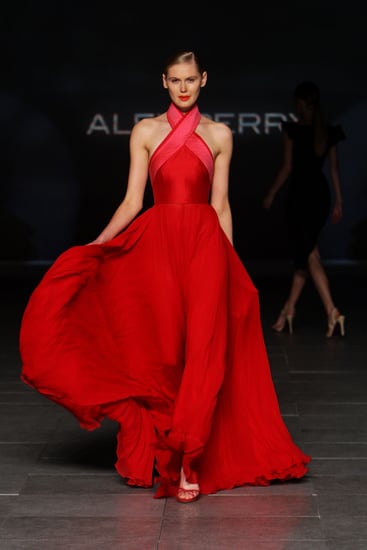 Known for his signature, high-glamour frocks, Alex Perry is a man in demand when it comes to red carpet events. Dubbed the Perry Girls, the designer has dressed beauties including Miranda Kerr, Elle Macpherson, Megan Gale and Rose Byrne at events the world over. Oh, and don't forget Claudia Schiffer – naturally!
In anticipation for the 2012 Logie Awards tomorrow night – always an exciting fashion moment for Australian TV stars – we spoke to Alex about red carpet etiquette and who he is dressing. To get the scoop from Alex on what we can expect to see Sunday...
Who are you dressing?
We are dressing Megan Gale, Esther Anderson, Michelle Bridges, Nat Bass and Hayley Lewis – all the golden girls to us!
Can you give us the heads-up on any trends?
Apparently a lot of white from what I'm hearing...
Who are you most excited about seeing on the red carpet?
It is such an interesting time because everyone gets so into the big night and there are always a few shockers and a few amazing transformations.
What are your red carpet 'dos'?
Chic, elegant and glamorous – you can't go wrong. The higher the heel the better, and keep hair and makeup simple and let the dress do all the talking...
What are your red carpet 'don'ts'?
Brynne Edelsten or Susie Elelman. Seriously, don't overdo any of it. Less can sometimes speak much louder than piling on everything you've ever owned.