Who Is Australia's Best Dressed Celebrity for 2011: Miranda Kerr, Princess Mary, Lara Bingle? Vote to Have Your Say!
2011 Sugar Awards: Vote for Your Best Dressed Aussie!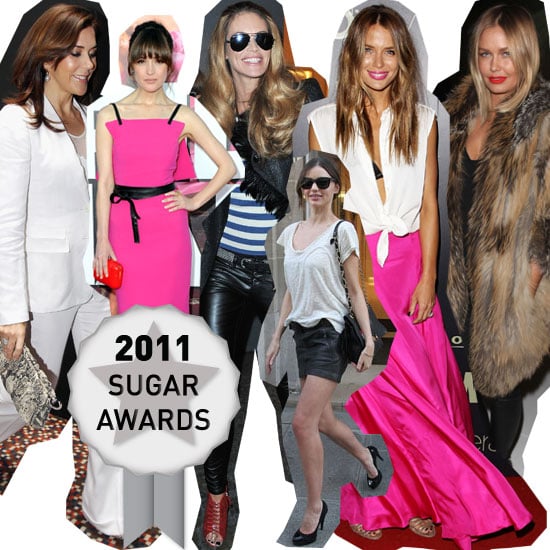 We love a best dressed list (surely you've noticed our weekly Top Ten round up, non?), so we took extra time to collate the local style icons who deserved to be short listed for this honour. We had to include those expats who wave the Aussie flag from overseas; Princess Mary, Miranda Kerr, Rose Byrne and Elle Macpherson all doing Australia proud in international fashion circles, but thought Sydney-siders Lara Bingle and Jodi Gordon deserved a bait for their consistently stylish efforts on local red carpets too. Now it's up to you! Which well-dressed Aussie celeb deserves to be crowned 2011's most stylish?