Who Was Best Dressed at 2013 Spike TV Guys Choice Awards?
Who Sizzled at the Guys Choice Awards?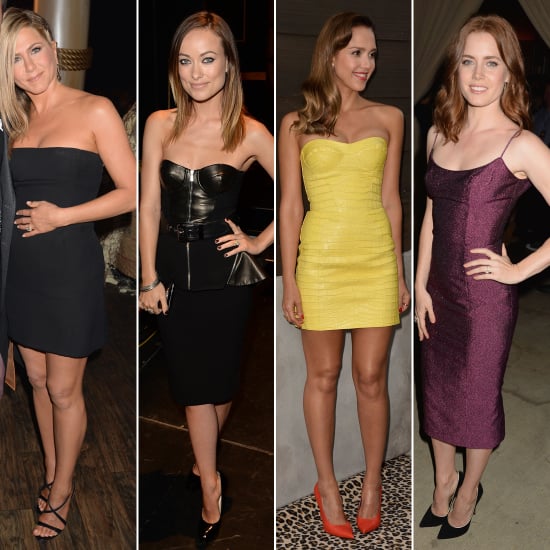 Even if Spike TV's Guys Choice Awards ceremony is all about dudes and bromance, the ladies in attendance still had plenty of moments to shine. The event brought out a glowing Jennifer Aniston in a simple black dress, and Olivia Wilde, who also did black, albeit in a leather, peplum style. Jessica Alba went bold and bright in a yellow, croc-print mini from Versace, accented with fruit-punch-hued heels, and Amy Adams chose a sparkly, wine-coloured style. Tell us: if you were stepping out to celebrate the boys, which would you rather wear?