Who Was the Best Dressed Celebrity on the Red Carpet for the 2012 SAG Awards: Amber, Michelle, Emma or Rose?
2012 SAG Awards: Best Dressed on the Red Carpet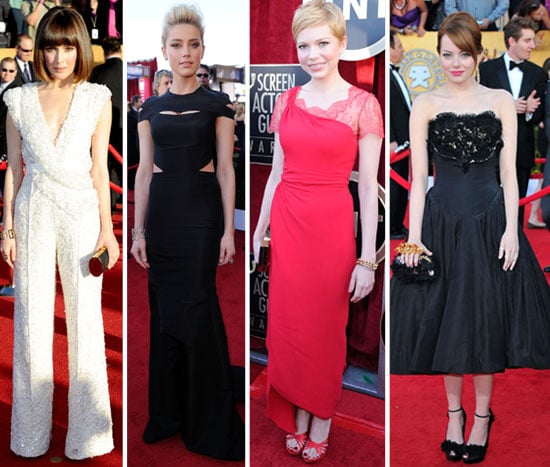 You've rated or hated your hearts out (no? Want more?), now it's time to vote on the most important poll of them all: the best dressed. We saw a slew of glamarama looks on the SAGs red carpet today but had to whittle it down to the top four. First up Rose Byrne stole our hearts in an Elie Saab embellished onesie from the designer's '09 collection, then it was Amber Heard making structure look sexy thanks to Mr Zac Posen. Michelle Williams worked her signature femme style in scarlet Valentino and cutie patootie Emma Stone hit the nail on the head in a tea-length prom frock from Alexander McQueen. Time to 'fess up! Which well-dressed celebrity deserves the SAG Awards' best dressed title?