Who's Most Fab? Anne Hathaway Vs Marion Cotillard at The Dark Knight Rises New York Premiere
White Vs White for Dark Knight: Who's Most Fab?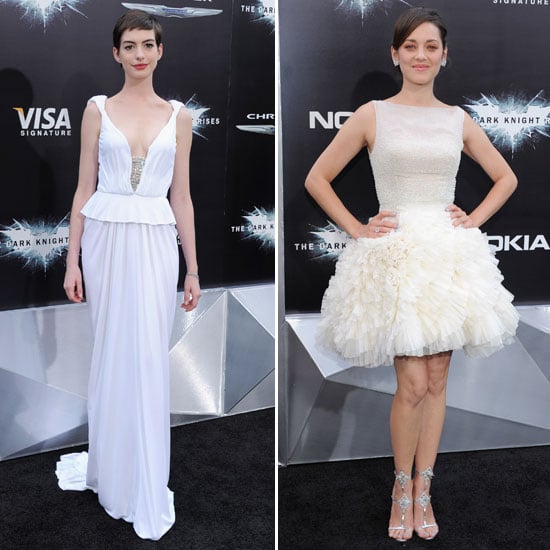 Two big-name stars from The Dark Knight Rises wore white to the New York premiere overnight. Anne Hathaway went for a floor-length Prabal Gurung gown, while Marion Cotillard went with a flirty Christian Dior couture dress. We thought the colour was particularly striking against the dark theme of the film and event, but who do you think wore it best?