Win 1 of 2 $1000 Shopbop Vouchers with Shopstyle Australia
Win 1 of 2 $1,000 Shopbop Vouchers: Thanks ShopStyle!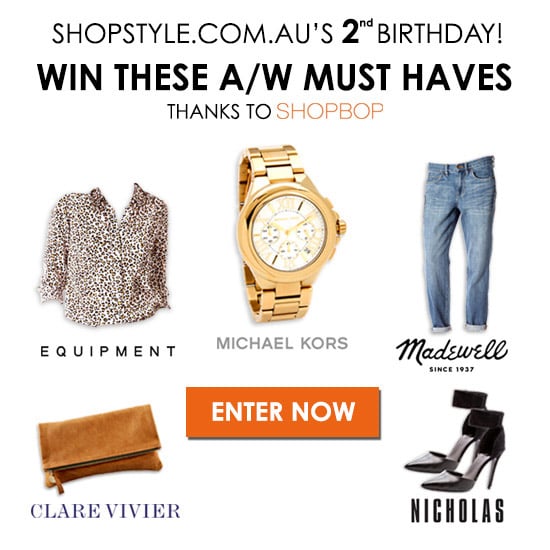 We think a birthday is always worth celebrating, and luckily so does ShopStyle.com.au! The shopping Mecca is turning two and has teamed up with one of our other favourite shopping destinations Shopbop to spread the festivities. You can win one of two $1,000 Shopbop vouchers by simply clicking here, and following the steps. Too easy. To make things even simpler still, Shopbop's fashion buyer Jenny Fuchs has put together one very stylish edit to inspire your spending spree. Chicken? Eggs? I have no idea what you're talking about. So, what are you waiting for?