Would You Wear Birkenstocks Like Ashley Olsen?
Surprising Style Trend: Birkenstocks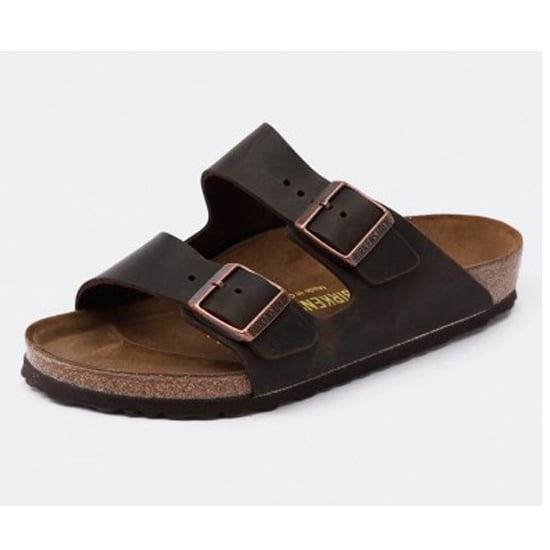 Okay we're going to take a deep breath and call it — Birkenstocks are on their way in, in a very big way. Yes, we're talking about those chunky numbers with the tread soles and weighty straps your Dad wears. The evidence is indisputable — the repeated use of manly sandals across designers' Resort '14 campaigns and on the runway (Thakoon, Tibi and Costume Resort included) and Vogue.com grudingly embracing the 'mandal' in a review of the Marc Jacobs Resort '14 campaign. If you love them, well you can join Ashley Olsen, who looked every bit the It-girl while stepping out in a similar style in Tribeca, New York.
Certainly, this trend has its perks (comfort being the first that comes to mind), but we know it's not going to be for everyone. So go ahead and weigh in — would you slip on a pair in the name of fashion?