Would you Wear the Strong Shouldered Look from the 2013 Spring Runways: Stella McCartney, Balmain and Altuzarra are fans . . .
A Case of the Bold Shoulder — Is This Spring '13 Look For You?
What is the Spring '13 silhouette with the most impact? We're going to argue a case for the bold shoulder. Whether it can be attributed to a yearning for an '80s flashback or for a take-charge power-dressing dynamic, this latest outerwear redux is bigger, boxier, and more striking than ever. In short, we knew these designers meant business when they sent these ultra-structured shapes down their Spring '13 runways. Narciso Rodriguez emphasized his impeccable tailoring with a show of strong angular blazers, Balmain kicked up the volume on its edgy lineup, and Jean Paul Gaultier revisited all things '80s (think Annie Lennox, Madonna, and Michael Jackson all rolled into one). To add to the approach's fashion credibility, Stella McCartney, Barbara Bui, Altuzarra, and Roland Mouret were among the other heavy hitters who presented this look for Spring. And while the verdict's still out (on our end) on if we'll actually be donning this top-heavy trend, we want to know what you think. Is the bold-shouldered look one you'll be investing in?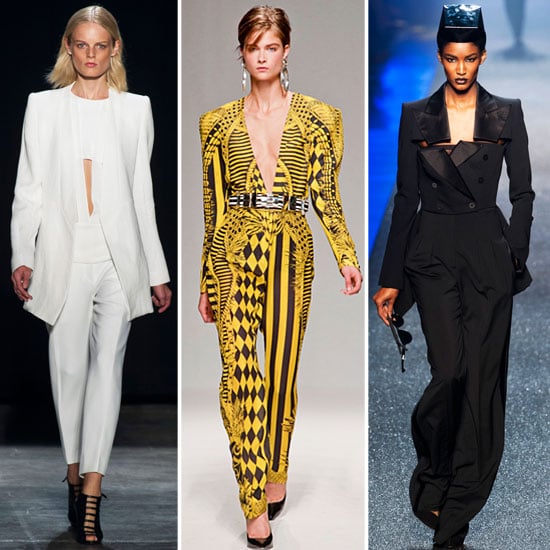 From left to right: Narciso Rodriguez, Balmain, Jean Paul Gaultier