Would you wear new clothing line Ale by Alessandra Ambrosio?
Alessandra Ambrosio to Design New Clothing Line — Will You Shop It?
Alessandra Ambrosio is set to release her first-ever fashion line, Alé by Alessandra. This latest endeavor is the result of a partnership between brand marketing company Cherokee and Ambrosio's company Silver Sunrise. The collection will feature a range of casual pieces and transitional wares (think day to night), emulating the model's Brazil-meets-Malibu-by-way-of-Europe style. Sketches reveal a cool mix of what we already see of Ambrosio's off-duty style — breezy ruffled minidresses, leg-baring shorts, cool-girl layers, and fringed vests.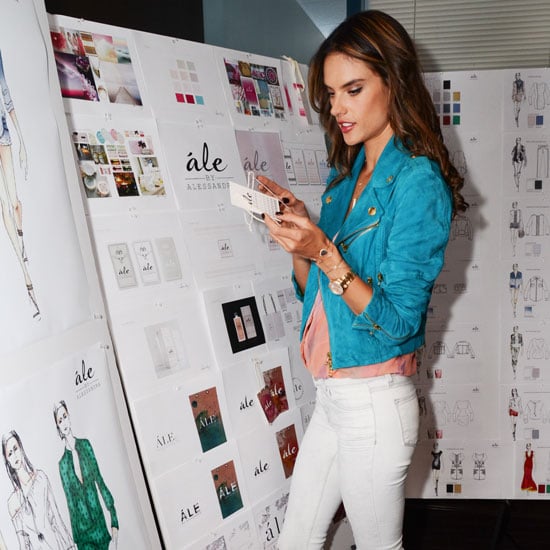 For now, the line is set to launch in Latin America first — and not until Spring 2014 — with no global debut date announced yet. Not to worry, though. We may have to wait a little longer, but Ambrosio is taking this very seriously. "This is not a hobby for me. . . . I still plan on modeling lingerie, but at the same time, this is a business transition that I plan to have around for a long time," she stated. Release date aside, we want to know: are you into the idea of wearing clothes designed by an Angel?
Source: courtesy of Tonya Wise/ lisarosephoto