Zippered Clutch Trend
Drop That Tote! The New Street Style Bag Is . . .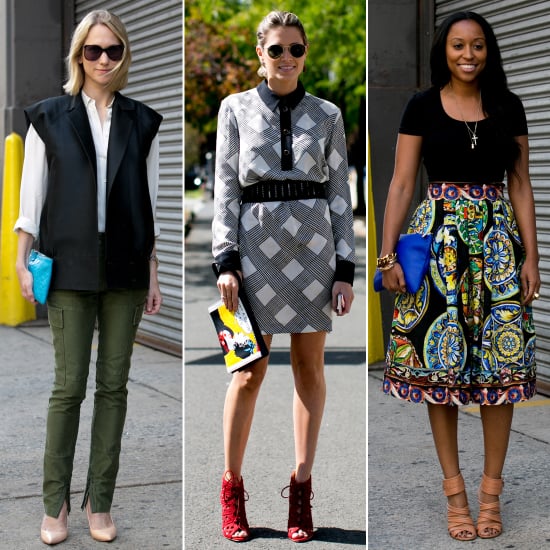 If you scroll through hundreds of street style photos, you might start to notice a pattern. This set doesn't subscribe to the more is more mentality, at least when it comes to handbags. On the contrary, our favourite fashion insiders made this season's It bag the kind that can actually fit in one hand: the zippered clutch.
If you're addicted to your oversize carry-alls and totes, hear us out: we're not just fans of the chic pared-down look, but also the practicality — a clutch in hand will hardly wear on your shoulder like an oversize bag. What's more, it still fits the essentials you really need (read: phone, keys, cash, and cards). What more could you want?