Zoe Saldana at 2011 Teen Choice Awards in Gold Lanvin Dress: Do you love or loathe?
2011 Teen Choice Awards: Zoe Saldana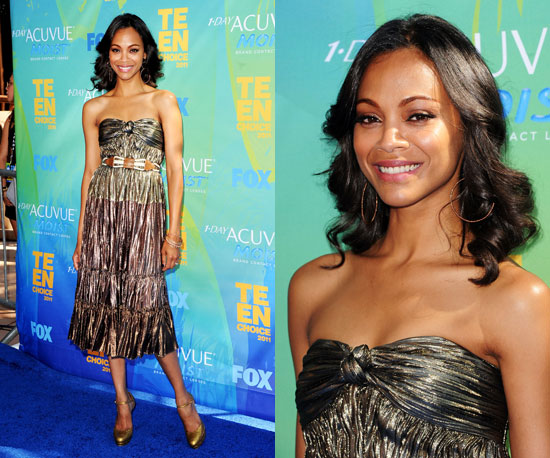 Red-carpet darling Zoe Saldana just arrived looking as polished and put together as ever — she's decked out in a strapless metallic Lanvin dress belted at her natural waist, gold Mary Jane heels, and delicate gold hoop earrings. Zoe always wows on the red carpet, but today she's looking extra fine. What's your verdict?
Stay on top of the red carpet action by voting on all of the Teen Choice looks here!