250-Calorie Quinoa Egg Bake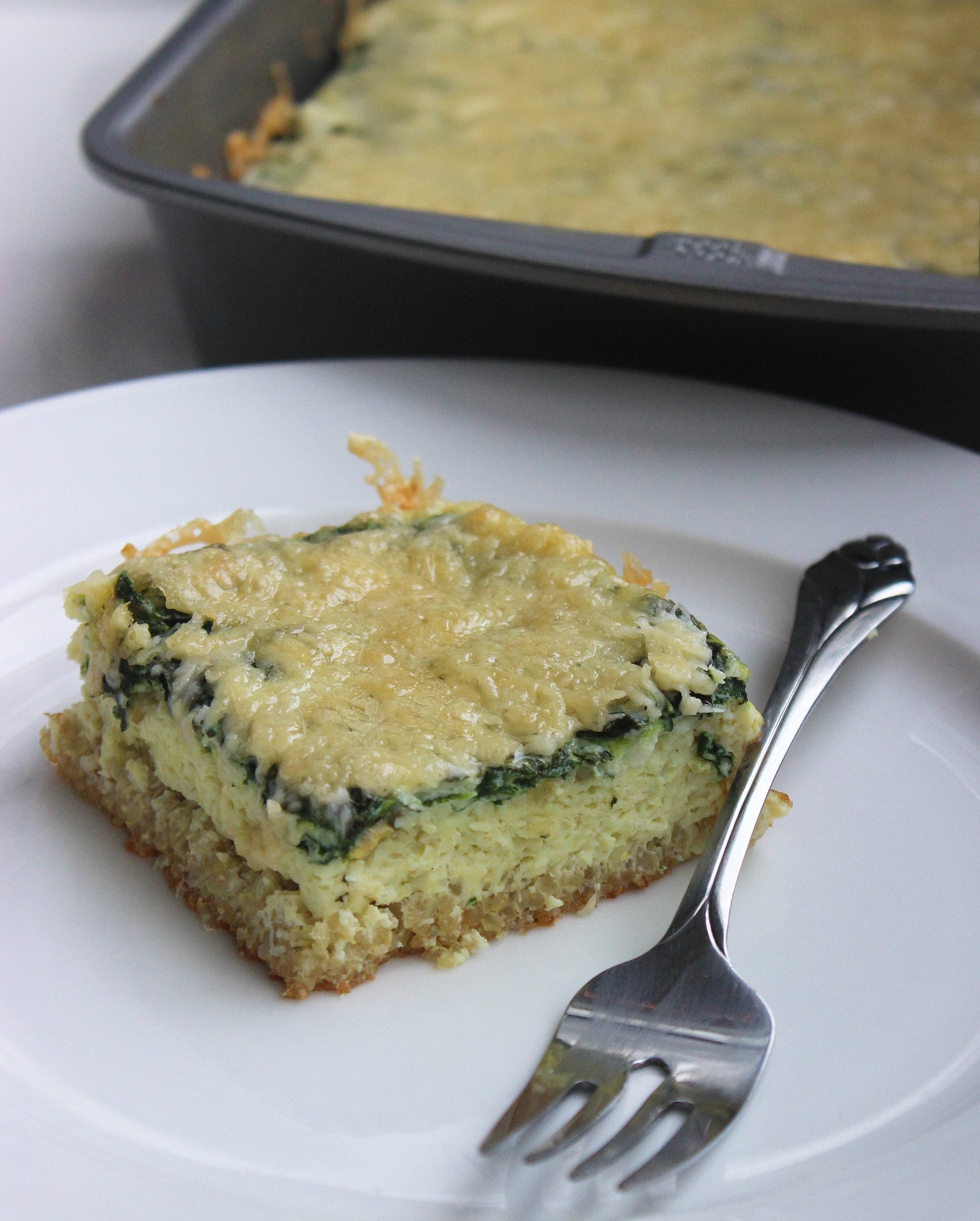 We've been talking a lot about quinoa lately and today is no different, this ultimate morning starter recipe combines two super proteins: quinoa and eggs. The quinoa serves as a crust while providing 12 grams of complete protein per half-cup, while each egg offers seven grams of protein. You'll even get your iron and calcium from the spinach and milk in this tasty recipe. Make a batch of this quinoa egg bake and you'll have breakfast (at under 250 calories per square) for the whole workweek.
Read on for the recipe.
Quinoa Egg Bake with Thyme and Garlic
Ingredients
1 teaspoon butter or butter substitute
1/2 cup uncooked quinoa
8 eggs
1 1/4 cup non-fat milk
1 tablespoon chopped garlic
1 teaspoon chopped thyme
1/2 teaspoon salt
1/2 teaspoon pepper
2 cups packed baby spinach, roughly chopped
1 cup finely shredded Romano or Parmesan cheese
Directions
Preheat oven to 180°C. Grease an 8-inch x 8-inch glass or metal baking dish with butter; set aside.
Put quinoa into a fine mesh strainer and rinse under cold running water until water runs clear; drain well.
In a large bowl, whisk together eggs, milk, garlic, thyme, salt, pepper, and quinoa. Stir in spinach, then pour mixture into prepared dish.
Cover tightly with foil then jiggle dish gently from side to side so that quinoa settles on the bottom in an even layer. Bake until just set, about 45 minutes.
Remove foil and sprinkle top evenly with cheese. Return to oven and bake, uncovered, until golden brown and crisp, 10 to 15 minutes more.
Set aside to let cool briefly, then slice and serve.
Serves 6.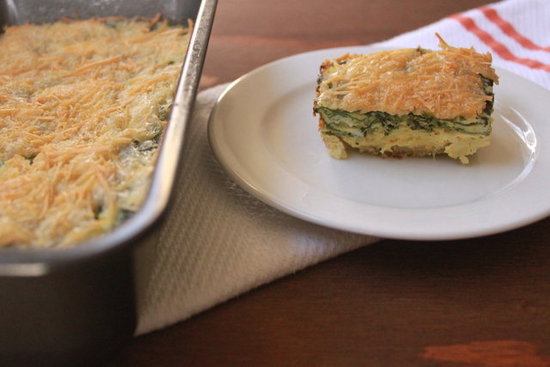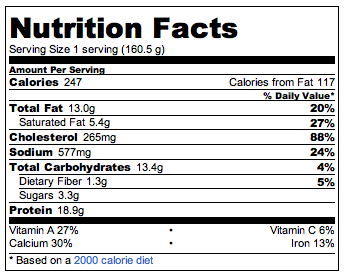 Information
Category

Breakfast/Brunch, Eggs