28 By Sam Wood Beef and Lentil Stew Recipe
Grab a Bottle Of Red and Have a Cosy Night In With This Lentil and Beef Stew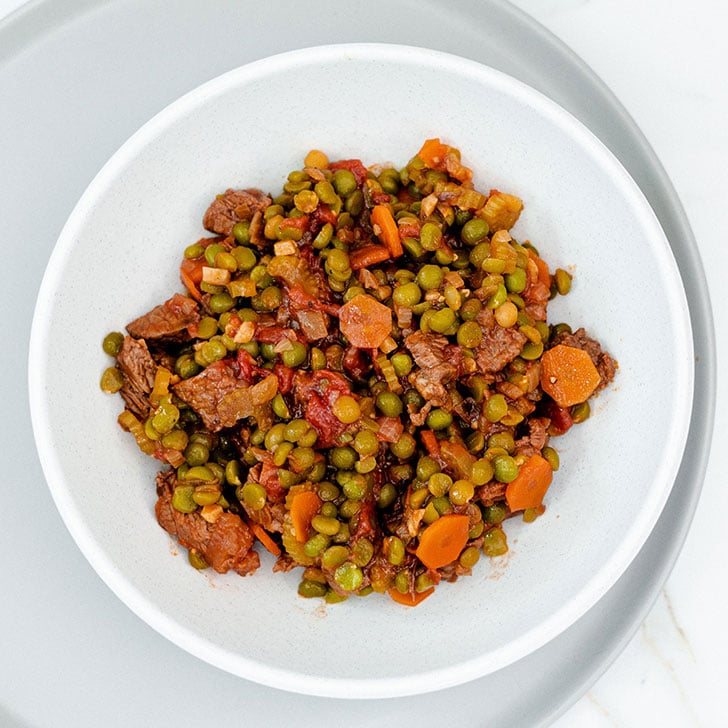 The closer we get to Winter the more we're looking to food to warm us up and give us some much needed comfort. At the moment, I'm bookmarking recipes for curries, stews and soups so that when chilly nights roll around I've got a range to pick from.
On this weeks menu: Sam Wood's Lentil and Beef Stew. A combination of both hearty and healthy ingredients like celery, carrots, onion, tomatoes, lentils and beef, are bound to fill you up and keep you warm. You can also opt to use bone broth if you want to take it one step further.
Scroll for the delicious recipe.
Lentil and Beef Stew
28 by Sam Wood and McKenzies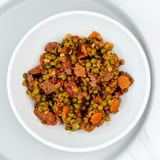 Ingredients
3 teaspoon(s) olive oil (extra virgin)
3/4 Onion (brown) diced
3 Clove(s) garlic
300 g Beef steak (porterhouse) cut into 1-inch cubes
1 1/2 Carrot(s) sliced
1 1/2 Celery stalk(s) sliced
2 1/4 cup(s) Diced tomatoes (canned)
3 cup(s) Beef stock (or bone broth)
1 cup(s) McKenzie's Whole Green Lentils rinsed
Salt & pepper to taste
Directions
Start by adding the olive oil and onion to a pot over medium heat and sauté for 3 minutes, until the onion starts to go translucent.
Add the garlic and sauté for another 2 minutes, until golden.
Brown off the beef by adding it to the pot and cooking for approximately 5 minutes.
Add remaining ingredients and mix well to combine. Leave to cook for 20-25 minutes until everything has softened and cooked through.
Remove from the heat, mix through salt and pepper and serve.
Information
Category

Stew

Yield

Serves 3

Prep Time

10 minutes

Cook Time

30 minutes

Total Time

39 minutes, 59 seconds
Nutrition
Calories per serving

503.0cal
Image Source: 28 by Sam Wood - Supplied