5 Steps to Jennifer Aniston's Toned Arms
5 Steps to More Defined Biceps (aka, Jennifer Aniston's Arms!)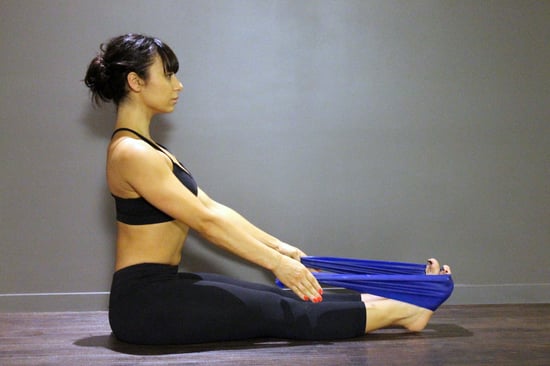 Want those Jennifer Aniston arms? While the star credits trainer Mandy Ingber's yoga poses and classic strength training for her toned and taught arms, there's a five-step sequence you can do at home to replicate her defined bicep look. Kaya Health Clubs' pilates director, Gaynor Carter, tells us how.
Commence sitting tall with legs extended in front of you, band around the soles of your feet and resistance on the band. If your hamstrings are tight, you can bend your knees if you need to.
Hinge back in a straight line from your hips, retaining the position of your spine and feel the band tighten.
Glue your elbows into your waistline, and then bicep curl. Hold the body still, frozen in space, as you take 10 bicep curls.
Return up to sitting tall, and then repeat for three more reps.
You can do alternate bicep curls to challenge the core, for e.g., as one arm moves, hold the body still.