5:2 Meal Plan For Couples
Doing the 5:2 With Your Partner Proves That Everything's Better Together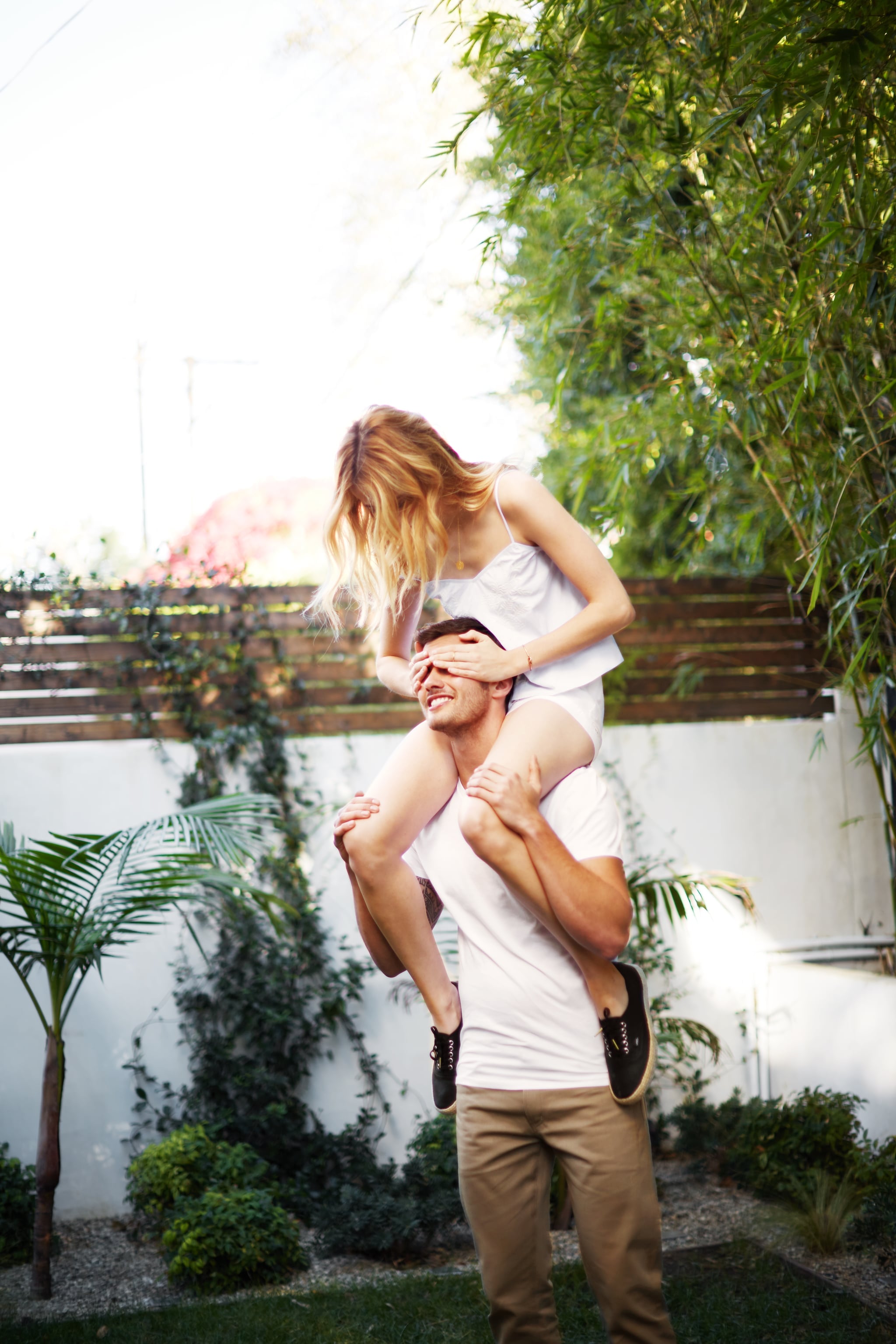 My girlfriend came home recently and announced that she had something fun for us to try. Initially I was pumped, believing it was going to be some kind of sexual exploration game. I began to undress.
"What are you doing, put your shirt on," she said.
"So it's a healthy eating plan, called the 5:2 diet and it gets amazing results."
Now in the five-or-so years we've been together, testing out diets has become an unofficial hobby for us. I've suffered through the Atkins, carb only, no carb, carbs on weekends, juice diet, lemon juice diet, Boost Juice diet. It's been a real rollercoaster.
Last year we were on yet another food fad (it was something to do with Keto?) when I took myself out of the game and said 'no more'. Since then Kate has continued on her diet-quest, while I have maintained a steady consumption of whatever I feel like at the time I feel hungry. But now she was trying to pull me back in . . .
"If you don't like this one, I will never force you into a diet again."
And so that was how I found myself doing the 5:2 diet for a WHOLE MONTH, with a meal program designed by Dietlicious, which meant food was delivered to our home each week. Unsurprisingly, I was sceptical to start, convinced that I would be raging with hunger pains from the moment it began. But every time I felt even the tiniest twinge of "I would smash a KitKat right now" I could text Kate and let her know.
Sharing Is Caring
The fact we were doing it together meant that sharing really was caring - every time there was a hunger pang, or a meal we both enjoyed, we could discuss it. Everyone knows that happiness is only real when shared, but so too is dieting!
Never underestimate the power of a shared text about how important it is not to crumble on a diet. That being said, the 5:2 hardly limits your food intake, it's only really the fast days that go (ironically) so slow. But even then, at least Kate and I could hare a mutual tummy rumbling, which made everything better.
Pump Up the Precious Time Together
In the past when Kate has gone solo yolo on a diet we end up like ships in the night, with our eating schedules all out of whack. She's doing whatever strange eating habit is required of her diet, while I'm out buying groceries, cooking my food and then eating.
But with 5:2 we're on the same schedule, finally we can watch #MAFS together while enjoying a meal. It might not sound that important, but everyone lives busy lives these days, so time at night to switch off, touch base and unwind is crucial.
The fact Dietlicious delivers the food is a huge added bonus, because cooking requires minimal effort, so that leaves even more room for quality time together.
Mutual Celebration
While most couples won't admit it, there's nothing worse than watching your partner succeed while you're stuck being your same average self. Yeah yeah, I know, you're always supposed to be happy for 'the other person' but the reality is the opposite.
The beauty of dieting together, was, that for once, I didn't secretly seethe with jealousy when friends started commenting on how trim and healthy Kate was looking. Because this time we were BOTH on the receiving end of compliments.
"Wow you guys look amazing, what have you been doing?" they would ask us, while we flexed in the mirror.
Suddenly we were THAT couple in our friendship group. But seriously, it felt nice to celebrate these milestones together. By the end of the month on the 5:2 Dietlicious meals we'd both lost more than four kilos. I've lost weight individually before, and so too has Kate, but when you're both heading in the same direction that feels like a real win.
Old Couple, New Habits
After the month I did something I very rarely do - admitted I was wrong.
The idea of dieting together initially made me recoil in pain, bringing back horrific flashbacks of being forced to forgo carbs for months on end. But this time around it was different, not only did we help each other through the diet, but we also managed to develop new habits together.
Since finishing a month on Dietlicious, we've got a hold on our portion sizes and picked up a bunch of new meals to add to the repertoire. Had I stuck to my resolve of 'never ever couple dieting again,' I would've missed out on an experience that has been wholly positive.
It seems when it comes to dieting, together really is better. But that doesn't apply to everything, as Kate found out recently when she came running into the bedroom.
"Hey I had something really fun for us to try . . . I got invited to a couples meditation class!"
This time, I'll pass.