67-Kilogram Weight-Loss Transformation
Starting at 140 kg, Melissa Lost 40 With Surgery and the Other 28 With This Diet
If you're considering weight-loss surgery, Melissa Jurado's inspiring story will help you decide whether it's right for you. But surgery wasn't the magic cure! It helped her drop the first 40 kg, but it took hard work and determination to lose the rest.
Melissa: Before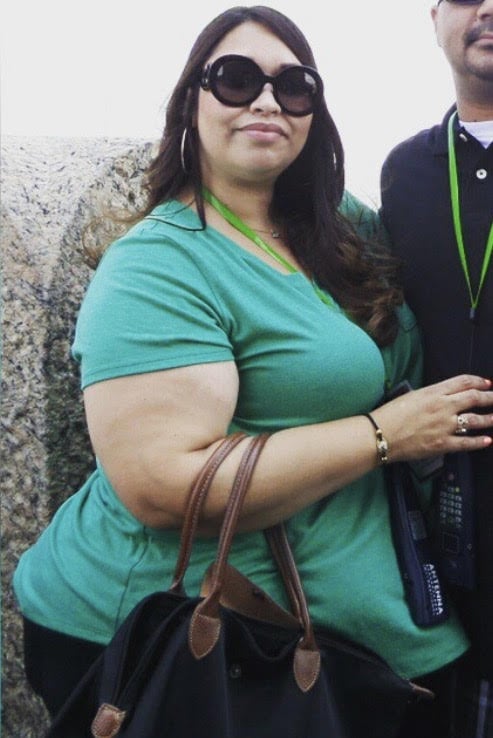 POPSUGAR: When did you start your weight-loss journey? What made you decide to?
Melissa Jurado: I started my journey in February 2015. I was in such a bad place. My weight and health were in bad shape, and so was my mind. I knew they were connected. I knew I needed to change.
PS: What was your starting weight? How much weight have you lost so far?
MJ: My starting weight was 310 pounds [140 kg]. I have lost 152 pounds [67 kg] and gained a whole new life.
PS: How did you do it? Did you have a special diet or exercise routine?
MJ: I had bariatric surgery in February 2015. The first year, I lost 90 pounds [40 kg]. It was amazing what that boost of weight loss did for me. It ignited a passion inside me I never knew existed. After my first year, I changed to a low-carb diet and transitioned to eating keto in March 2017. Being 300 pounds, I could barely walk on the treadmill. Now I exercise every day. Every workout is a celebration of my body. I do yoga, Spinning, and weightlifting. I am probably the happiest looking person at the gym.
Melissa: After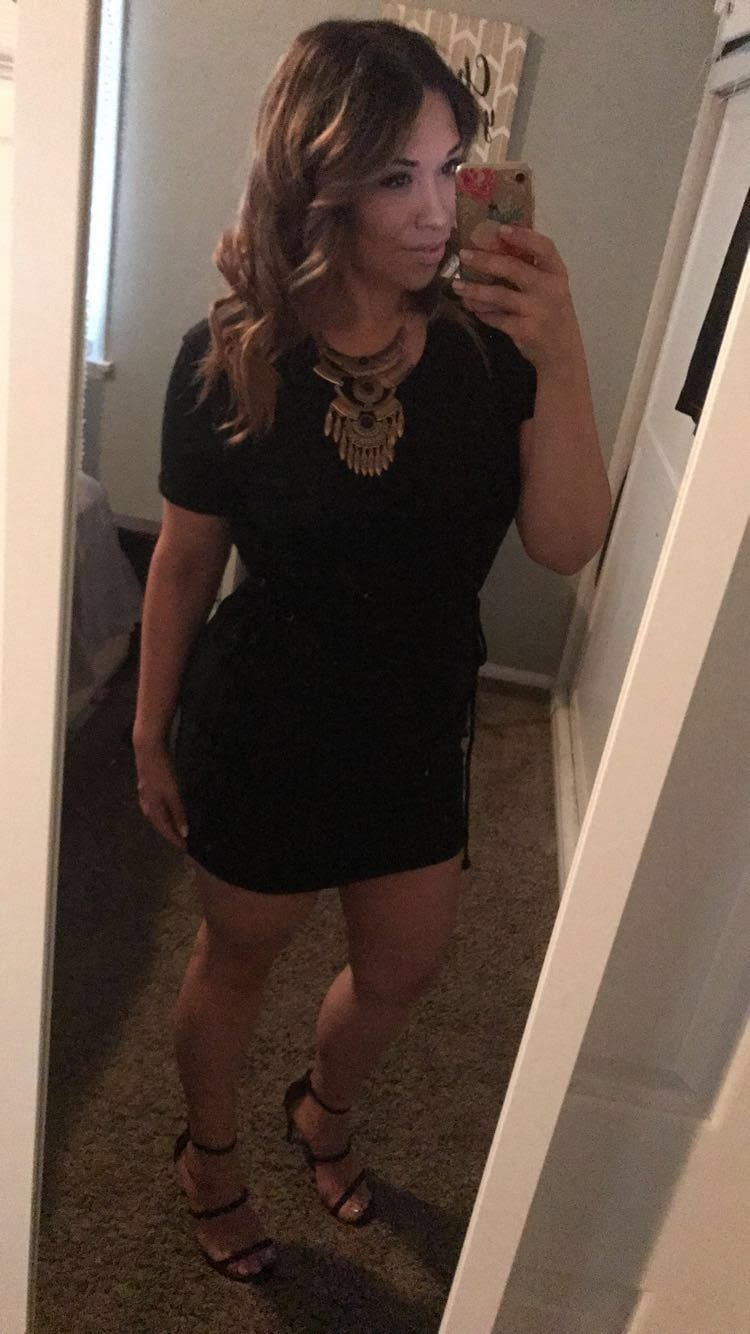 PS: Can you explain what "VSG/Lifestyle/Keto" means on your Insta profile?
MJ: It stands for the way I achieved and maintain my weight loss. "VSG" means vertical sleeve gastrectomy — it's the procedure I had. It is the safest of the weight-loss surgeries. The size of your stomach is reduced by 80 percent, but you still have a fully functioning stomach. "Lifestyle" meaning lifestyle changes to tackle the behaviors associated with my weight. And "keto" is the way I am nourishing my body. It is a diet that is high-fat, moderate-protein, and low-carb.
PS: What are some nonscale victories you've experienced?
MJ: I could list a million nonscale victories. My favorites have to be wearing a little black dress and heels (an outfit that I never knew could be so empowering), fitting in a restaurant booth, and being able to keep up with my kids (who are 18, 13, and 10).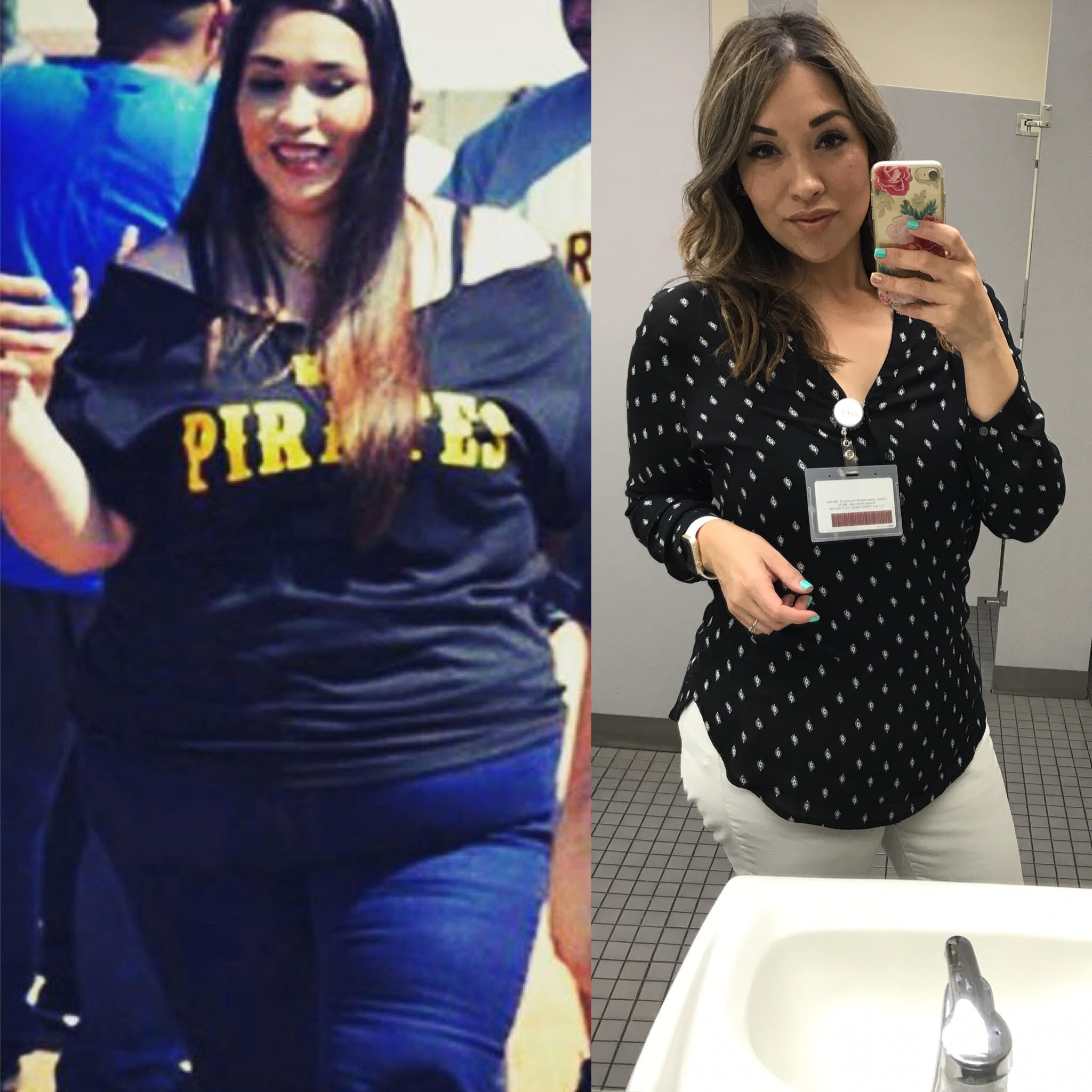 PS: How do you stay motivated?
MJ: Motivation is something that fades in and out, especially when progress is slow or at a stop. I count on my good friend "discipline" to carry me though until I can kick it up again. Looking back at old pictures is more than enough motivation to keep pushing myself.
PS: What does a typical day of meals look like for you now?
MJ: I start my morning with coffee. Many don't know this, but while I sip my coffee, I recite positive affirmations. I am a busy mum and working woman. Oftentimes the only mindful moments I get are when I drink my coffee. After my coffee, I will typically have an egg omelette. I love eggs!! Snacks are typical low-carb foods like deli meat and cheese. And lunches and dinners are always some protein and veggies with an added healthy fat. Being on keto, healthy fats are important for my energy.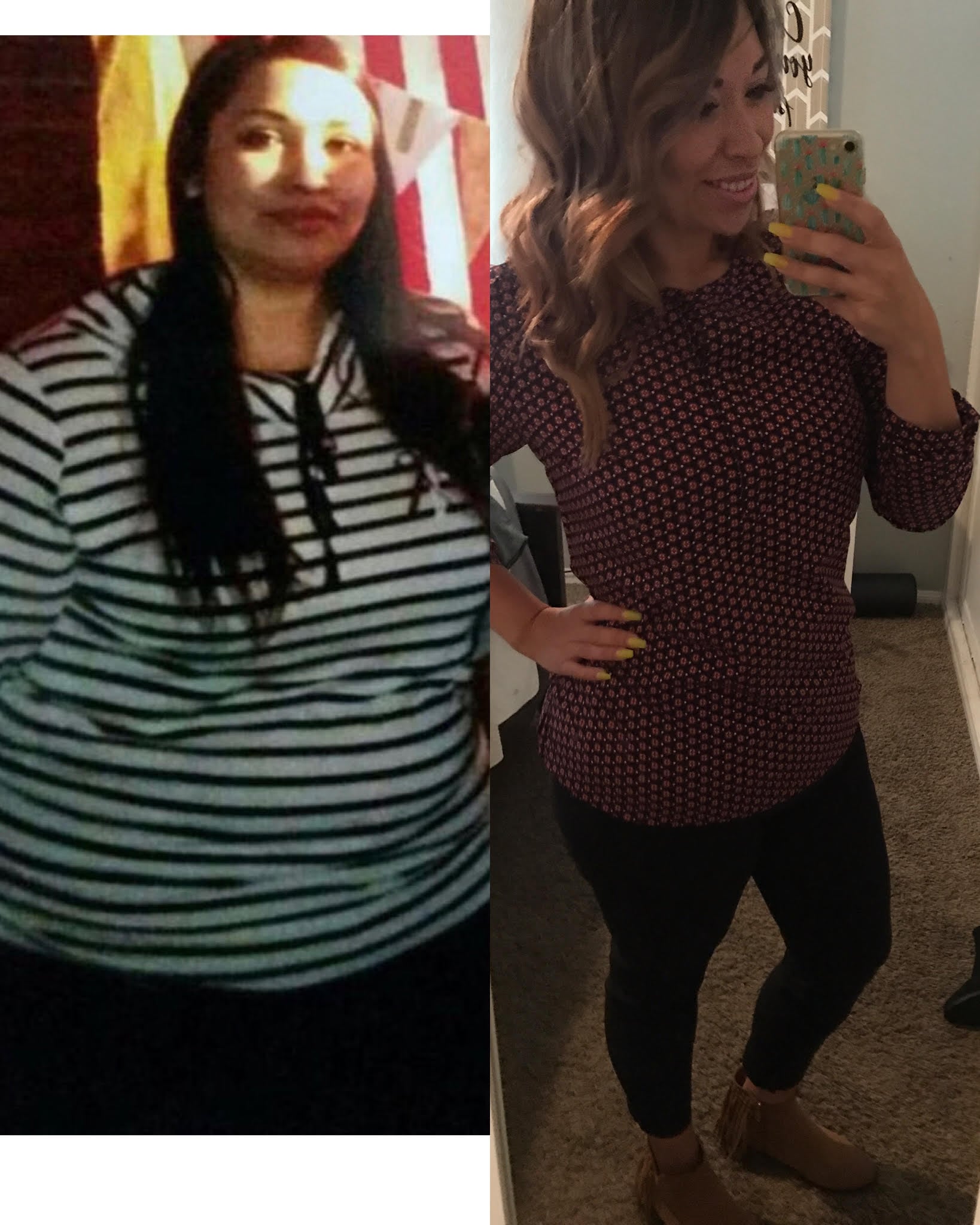 PS: Any advice or tips for people on their own journey?
MJ: If you find yourself lost or just starting, take a blank sheet of paper and draw your ideal self. What are you wearing? How do you feel? What do you think about? What do you do for fun? Now go live like that person. Be that person. Transform yourself!
Although I have done it with ease, it does not mean this journey is easy. You have to lose the fear and find the courage to be seen. As a fat person, you hide from the world. There is nothing wrong with being seen. Show yourself and work hard! Show up and show out!
Image Source: Melissa Jurado