90-Pound Weight-Loss Story | Studio Challenge
This Challenge Helped Melissa Lose 40 Kilos and 50 Inches Around Her Waist — in Just 1 Year
For Melissa Davila, losing weight took multiple attempts, but once she made the conscious effort to change her lifestyle, the pounds began to fall off. Instead of quitting when her weight-loss journey became difficult, Melissa stuck it out,and her efforts have finally paid off. Read on for her full story.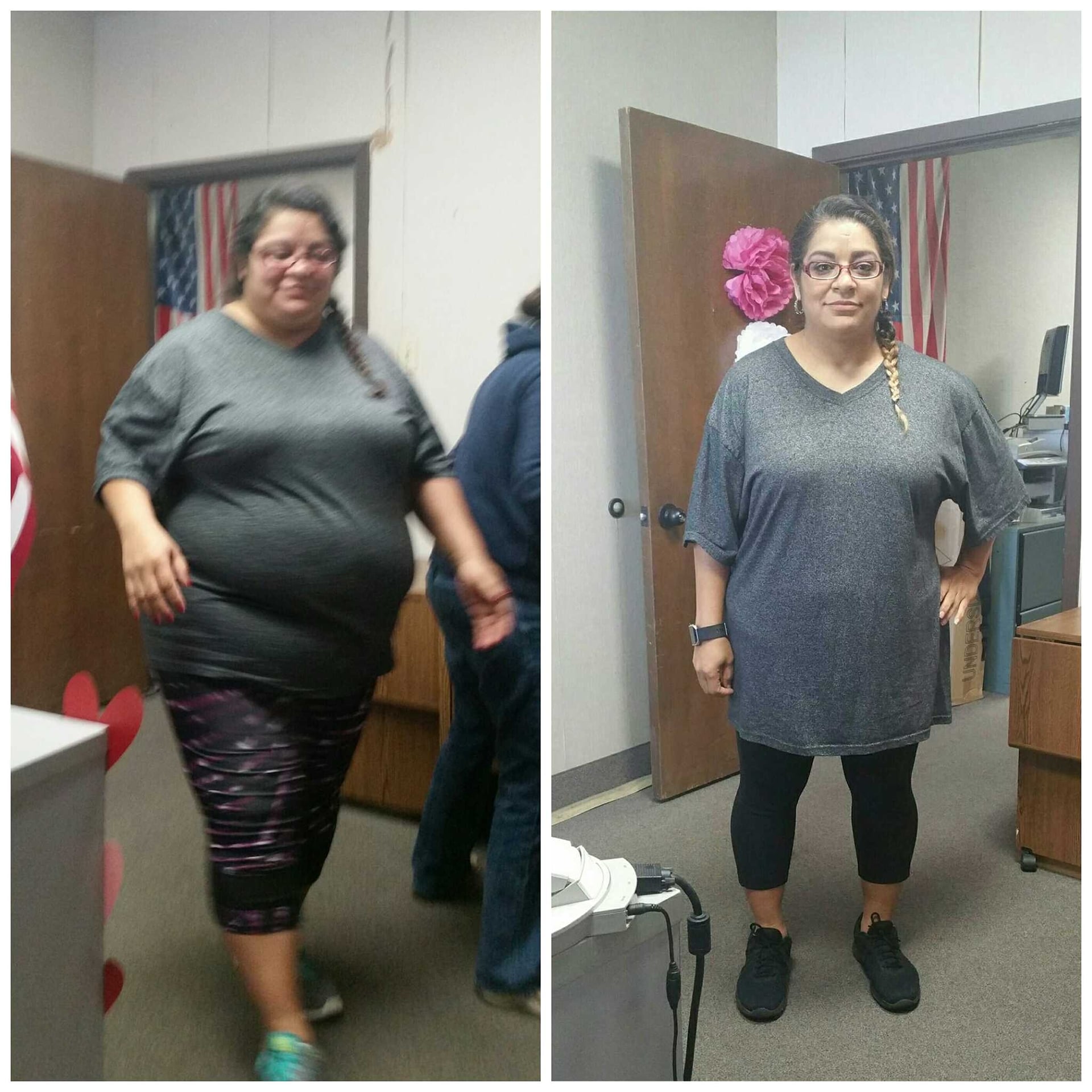 POPSUGAR: What made you embark on your weight-loss journey?
Melissa Davila: Being obese set limitations for me on a daily basis and my body was hurting. I desperately needed to change my lifestyle for the sake of my health and well-being.
PS: How much weight have you lost to date and how long did it take?
MD: I have lost a total of 88 pounds [40 kg] since my heaviest weight in January 2017.
PS: How did you lose the weight? Did you follow a specific diet or do a specific workout?
MD: I saw a fitness challenge for a local fitness studio (Head2Toe Fitness and Nutrition) on Facebook. I came across the challenge post just one day before the registrations were to close. I decided to let go of my fears, my hesitations, and any doubts I had and just go for it! I registered for that challenge and have been working out regularly at that studio since then!
I decided to let go of my fears, my hesitations, and any doubts I had.
I work out five to six days per week, and the workouts I attend at Head2Toe are always different each day, so I never know what I will be doing until I arrive for my group fitness class! That keeps the workouts interesting! I do not follow a specific diet, but I do maintain a healthy, balanced diet.
PS: What does a typical day of eating look like for you?
MD: A typical day of eating would be having a green or protein smoothie for breakfast, a salad including protein and veggies without dressing or a dish of protein such as chicken breast with steamed veggies for lunch, and a healthy dinner.
PS: Do you count calories? Why or why not?
MD: I do not count calories. I have done that in the past, but it has not been necessary for me over the past several months. I meal prep each week and have a good idea of the amount of calories I am taking in.
PS: What are some non-scale victories you've experienced?
MD: I have lost close to 50 inches [around my waist] and I am getting stronger and stronger each day! I recently completed a grueling Spartan race that consisted of over four miles in muddy terrain and water along with 22 obstacles. That is something I could have never imagined even attempting a year ago!
PS: What has been the most challenging aspect about your weight-loss journey? How did you overcome it?
MD: The most challenging aspect has been pushing myself past my comfort zone. I often doubt what I am capable of doing. However, I've learned over the past year that I won't know if I will fail unless I give it a try. And if I fail the first time (or two), I can always try again. Sooner or later, I will overcome the obstacle and be a stronger me! Another challenge is making time to work out regularly. I am a mother to a 7-year-old son, and being a parent means little time for yourself on most days. In the past, I never made time for myself and that hindered my success. I now make it a point to make time for myself. My son often accompanies me to the studio for my workouts. He sees how much stronger I am becoming and he now loves fitness!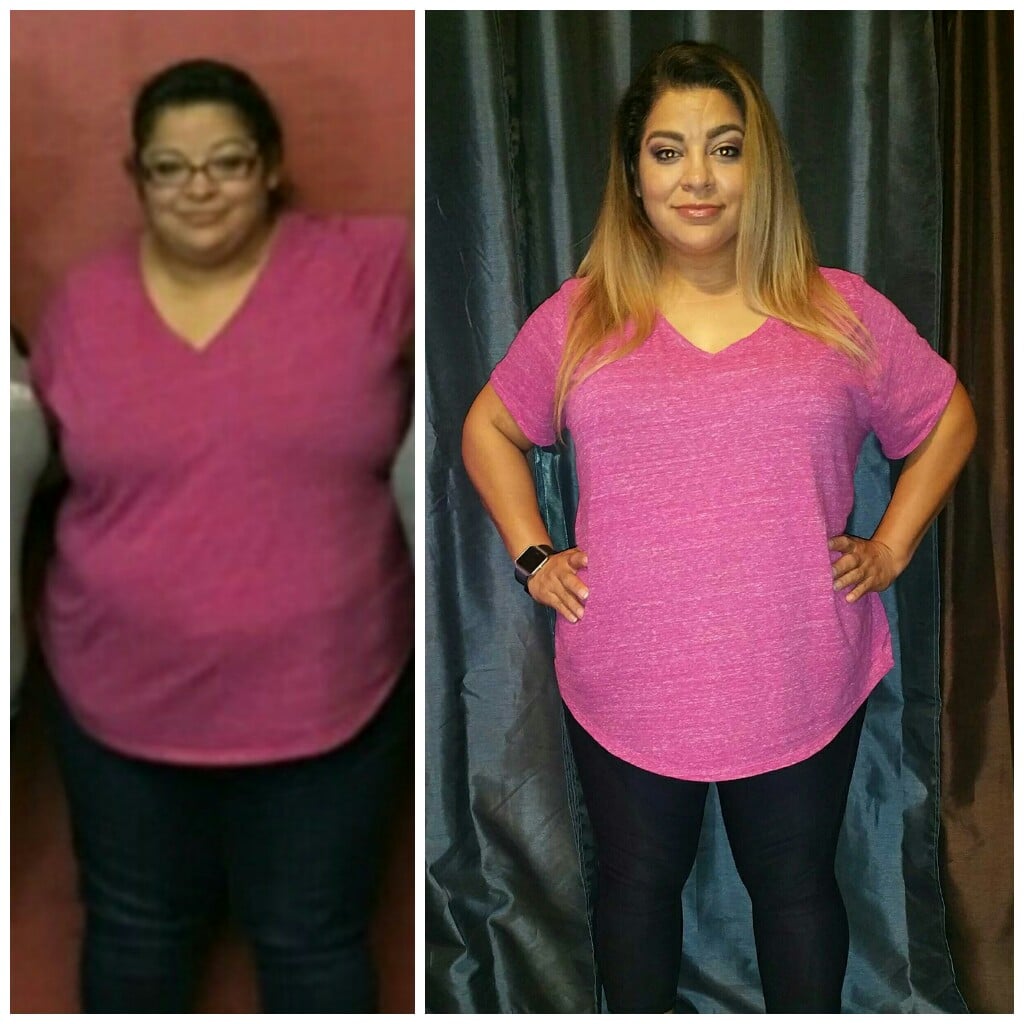 I tried losing the weight several times before, and I failed each time, but this time was different.
PS: What keeps you motivated?
MD: My success keeps me motivated. I tried losing the weight several times before, and I failed each time, but this time was different. I FINALLY stuck to it, and now, a year later, I am still going strong. I have not felt like quitting once. Another huge motivation is having people reach out to me who want to start their own journey. For so long, I needed that inspiration and motivation for myself, and to think now I am inspiring and motivating other people is humbling and makes me happy. I want people to know that they can definitely make changes to better themselves as well. I want to reach out and help as many people as I can because I know those struggles as I lived with them for many years.
PS: What are your favourite snacks/indulgences?
MD: My favourite indulgence is Mexican food! It will probably always be my weakness, but I now understand how to indulge in moderation and how it is not necessary to indulge every day. You can make a healthier version of many dishes, including Mexican food, so that helps with that craving.
PS: What's your next fitness goal?
MD:My next fitness goal is to get to a 45-kilo weight loss!
PS: Do you have any advice or tips for people on their own journey?
MD: My biggest piece of advice is don't give up! There will be days when you probably won't feel like working out and there will be days when you don't want to eat healthy. Try to overcome those days and remember the bigger picture. Remember why you started to make those changes in the first place. Stay the course as much as you can and the rewards will be so worth it! If you fail, try again, but just don't stop trying. I dreamed of being a healthier version of myself for YEARS, but it took me really making a conscious decision to make this lifestyle change my new habit and stay the course to finally be successful on my journey!
Image Source: Melissa Davila