Andrea Hah Makes History on Ninja Warrior
Andrea Hah, Weapon: Watch Her Make History on Ninja Warrior!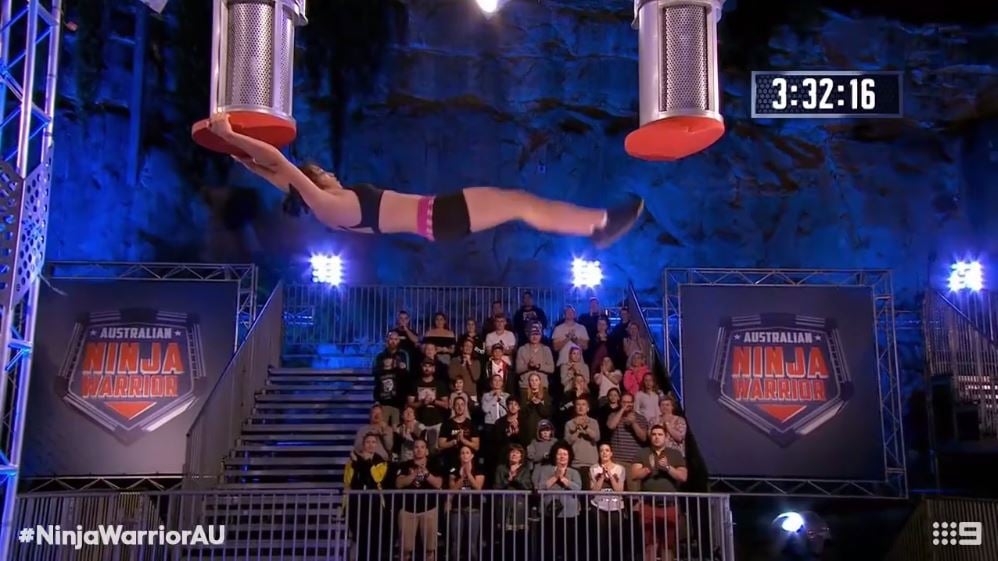 Ninja Warrior is regularly blowing our minds with moments of total athletic prowess, but we don't think much will top Sunday night's efforts from Andrea Hah. The 30-year-old from New South Wales made history when she became the first Aussie woman to scale the Warped Wall obstacle — something that took six years to happen in the US, and that still hasn't happened in the UK.
Though Andrea went on to be disqualified (rude, really) for letting her foot touch the water further down the course (I mean, come on), she'll never be anything less than heroic for this champion effort. You can watch the video below — her upper body strength is absolutely incredible.
Ninja Warrior is the runaway hit of TV season this year, with the show regularly pulling in over 2 million metro viewers an episode. On Tuesday night, the 21 constestants who've made it through to the grand final will battle it out in the hope of achieving "Total Victory" — only six people have done it in 31 seasons of the show worldwide.