App For Weather and App For Level of UV Rays
Download the SunSmart App This Summer!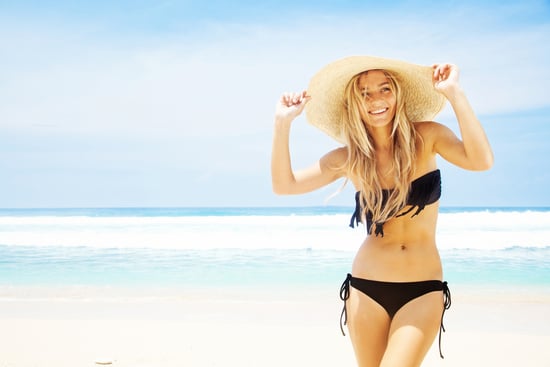 If the weather of late is anything to go by, we're going to experience a hot, hot Summer. And with warmer days comes surf, sand, sun, and a lot of it. We're sure you're all familiar with the rules of slip, slip, slop and the new SPF 50+ sunscreen standards, but if you're often the one who gets caught out by how strong the sun really is (and guilty of getting burnt), then the new SunSmart app is one you need to download.
The Cancer Council's new app hopes to play a huge role in reducing the amount of skin cancer cases reported each year. It's free to download for iPhone and Android, so there's no real excuse not to check it out. In just a few clicks you can set your location and be reminded daily of the temperature, the time of the day sun protection is required and when UV rays are at a level that will cause damage to your skin and eyes — so clever! Are you wowed yet? Well if you're still not convinced, the handy app can tell you whether you're getting enough vitamin D from the sun and it even has a calculator that determines how much sunscreen should be applied based on the type of clothing you are wearing. It really is one of the easiest ways to be sun smart all year long.