Apple, Carrot & Ginger Juice to Fight the Cold and Flu
The One Drink You Need to Help Fight the Cold and Flu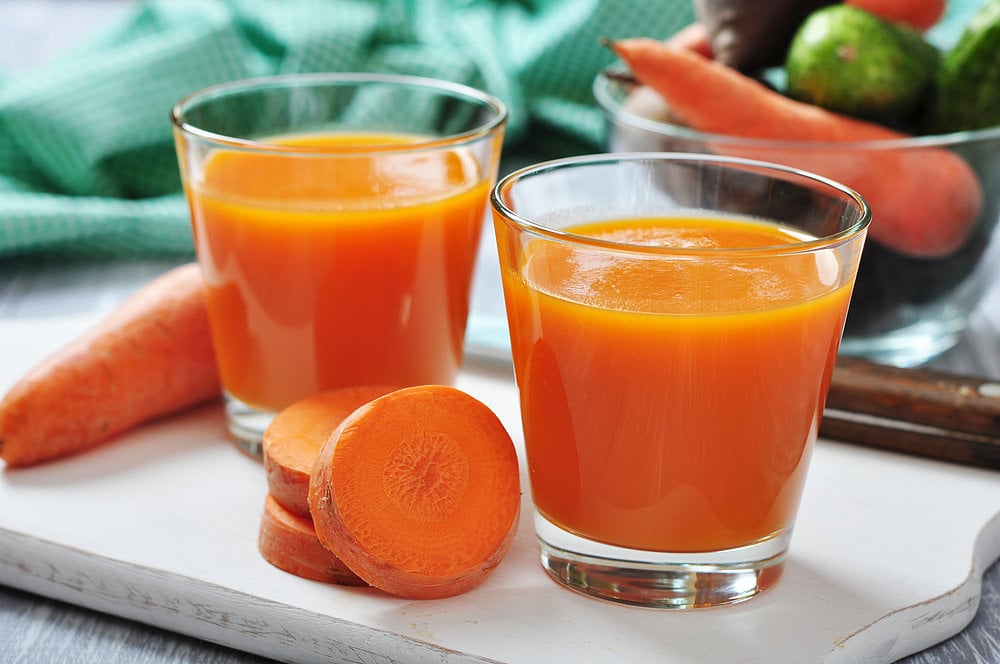 If you've woken up with the sniffles or are trying to arm yourself against the cold and flu, it's a good idea to give your body the nutrients it needs to build up a strong defence. Apple, ginger and carrot are just three ingredients that you really can't get enough of this season. The vitamin C in apples work as natural antioxidants, the body warming effect of ginger and its anti-viral properties will work to build up a strong immunity, and the carrots, which are rich in beta-carotene (and covert to vitamin A), will also help to strengthen the immune system. Juiced together, and you've got yourself a punchy cold and flu fighter — pow, pow.
Want more? Don't forget to follow us on Facebook, Twitter, and Instagram.
The Flu Fighter
Original Recipe From Stephanie Ayre
Notes
Add a handful of ice cubes to enjoy extra cold.
Ingredients
1 apple
4 carrots
1/4 cup ginger
Directions
Juice all ingredients into a tall glass, and enjoy immediately.
Information
Category

Drinks
Nutrition
Calories per serving

192