Australia's Heatwave: Places You Forgot to Apply Sunscreen
Burn, Baby Burn: Strange Places You Forget to Put Sunscreen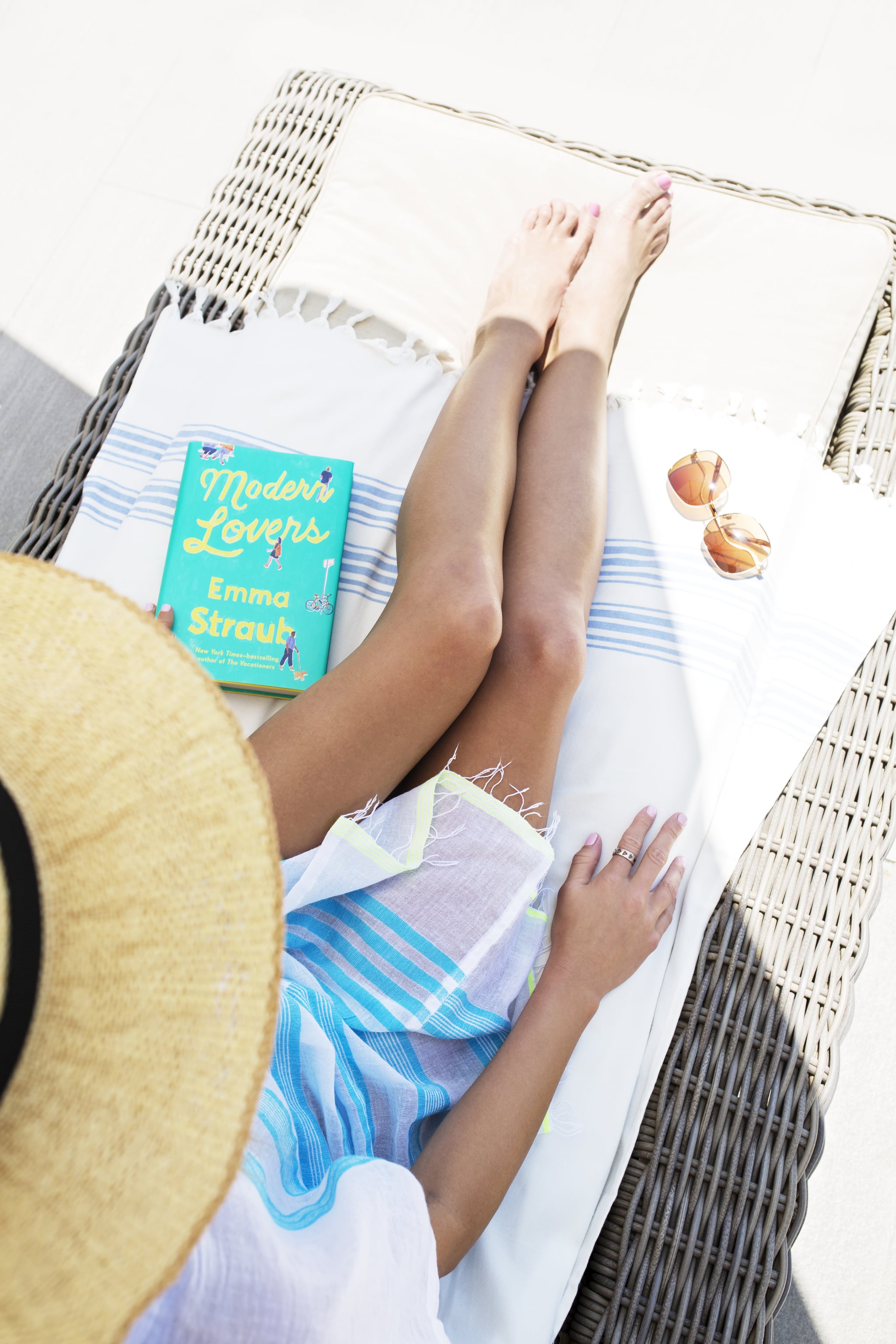 It is hot. Very hot. Australia is in the midst of a heatwave and if you're not extra careful, you're going to get burnt. Real bad. We all know the slip, slop, slap, seek, slide (yes, it got longer!), but are you slopping in all the right places? If you've ever gotten home and realised you got burnt in a really weird place like behind your knees, you need to read this.

Places You Forget to Apply Sunscreen

Behind Your Knees
As we just mentioned, getting burnt behind the knees is really common — especially if you're out walking long distances in the sun or lying on your stomach on the sand. It only takes an extra second to dollop behind each knee.

Along Your Hair Part Line or Full Scalp
If you're hairless up there, you've probably already learnt your lesson the hard way. Apply sunscreen to your scalp! But the other place a lot of women get burnt along their part line. It's really painful when you brush your hair, and it can also peel and create a dandruff effect. Yuck! Stick sunscreen is great for the hair. It doesn't feel amazing but at least you'll be protected.

Ears
Ah, the ears. Ever been burnt along the tops of them and then had red ears all week? Kind of embarrassing! When you apply sunscreen to your face, hook it around and on top of your ears as well. Easy. And don't forget behind them if your hair is up.

Top of Hands
Looking at someone's hands is the easiest way to tell how old they are, or how diligent they've been with applying sunscreen to their hands. Think about it: Your hands are constantly exposed to then sun — especially when driving or riding. Rub sunscreen into the hands like you would with hand cream as a final step.

Feet
All all over the feet, we mean. Ever had the bottom of your feet burnt after falling asleep in the sun while lying on your stomach? Painful.com. But the tops of the feet usually cop it the worst and while brown feet look great with bright toe nail polish, old and wrinkly feet in your 30s, doesn't. Don't get us started on thong tan lines. . .

Lips
Sunburnt lips don't feel dissimilar to dry, chapped lips. Annoying, stingy and followed by huge over-licking regret. Many lip balms include sunscreen now, so there's really no excuse. You can also go Warnie styles and use zinc, but fruity lip balm in much tastier!

Shirt Lines
So you've done your face and neck, but what about the back of your neck, shirt lines and sleeves? T-shirt tans might be quintessentially Australian, but they'll only leave you feeling hot — not looking hot. Big difference. Apply sunscreen all over the body before putting clothes on.
Image Source: POPSUGAR Photography