BBG Body-Fat-Loss Transformation
Find Out What Popular Workout Program Jenn Did to Transform Her Body
Jenn Chapman's transformation is jaw-dropping. She told POPSUGAR that her weight-loss journey began consistently in April 2016. She had just booked her wedding in Sorrento, Italy, for June 2017, and she "wanted to be in the best shape possible. I've never been happy in my body and I was determined not to feel like that on my wedding day!"
Before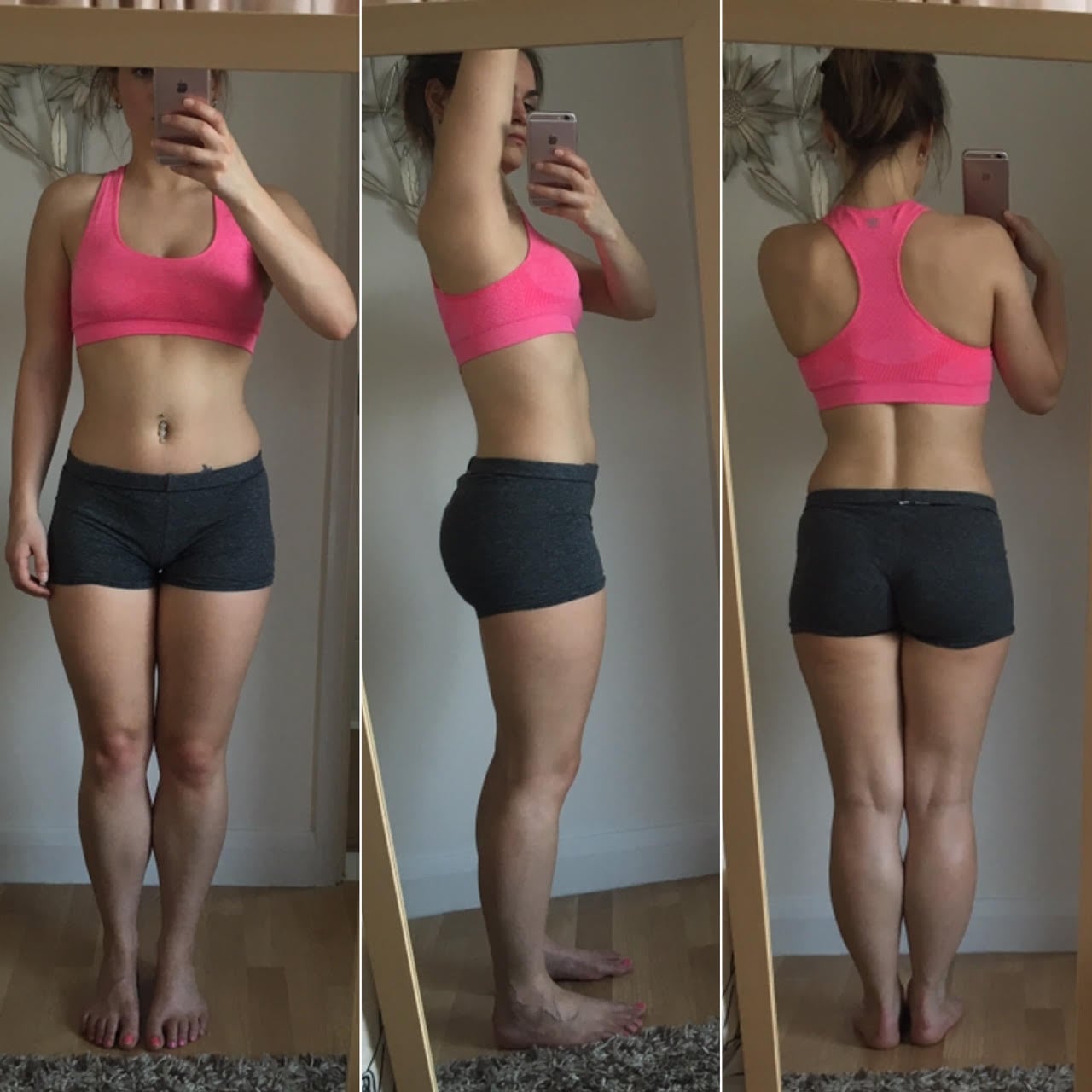 When she began, she weighed about 54 kg and was 22 percent body fat. Jenn says, "I don't regularly weigh myself as I don't believe what I weigh is of much importance, but the last time I was weighed at the doctor's, I was about eight stone two (52kg)." Jenn says even though she hasn't really lost weight, "My body fat is down to around 14 percent so my body composition has completely changed!"
How'd she do it? The famous BBG workouts! Jenn says, "I followed them religiously from April '16 through to around the end of July 2017! I just kept repeating guides one and two, and for my HIIT days, I did kettlebell workouts or workouts from Joe Wicks, as I don't like sprinting. I've done everything from home as well, with only limited equipment!"
After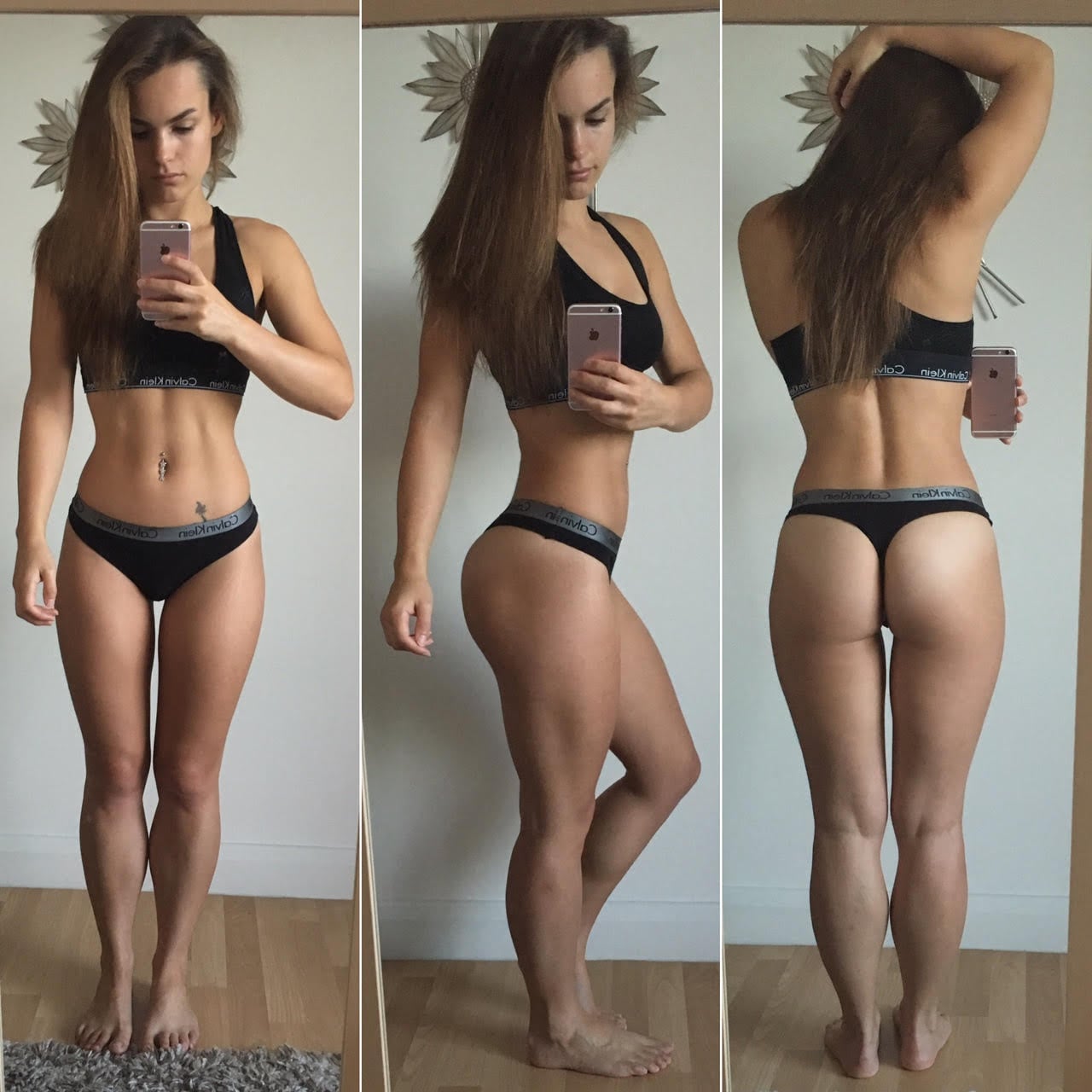 As far at Jenn's diet goes, she said she did have to change it several times throughout her journey due to health reasons, saying, "It turned out I'm gluten-intolerant, so I've had to cut out quite a lot of carby things!"
Jenn's motivation came from her weekly progress pictures, and after seeing her body changing, she's excited to see what else she can achieve! Jenn admits, "I definitely lose motivation sometimes, though; I go through a week of bad eating and being lax with my workouts, but ultimately that makes me push even harder the following week!"
She's also experienced some pretty amazing nonscale victories aside from the transformation photos and losing so much body fat. Jenn says the one nonscale victory she's most proud of is the fact that she couldn't do even one push-up when she started. She adds, "My [workout] plan now contains four sets of 20 push-ups, and although I struggle (a lot!), I can finish them!" Also, Jenn says, "My husband and dad used to laugh at the fact that when I tensed my arms absolutely nothing happened, but now I have some baby biceps that come out when I tense!"
Here's a snapshot of a typical week of meals for Jenn:
Breakfast: porridge
Snack 1: half an avocado on two rice cakes
Lunch: mince meat with rice and veggies
Snack 3: yogurt
Dinner: chicken with sweet potato and veggies
Snack 3: pea protein shake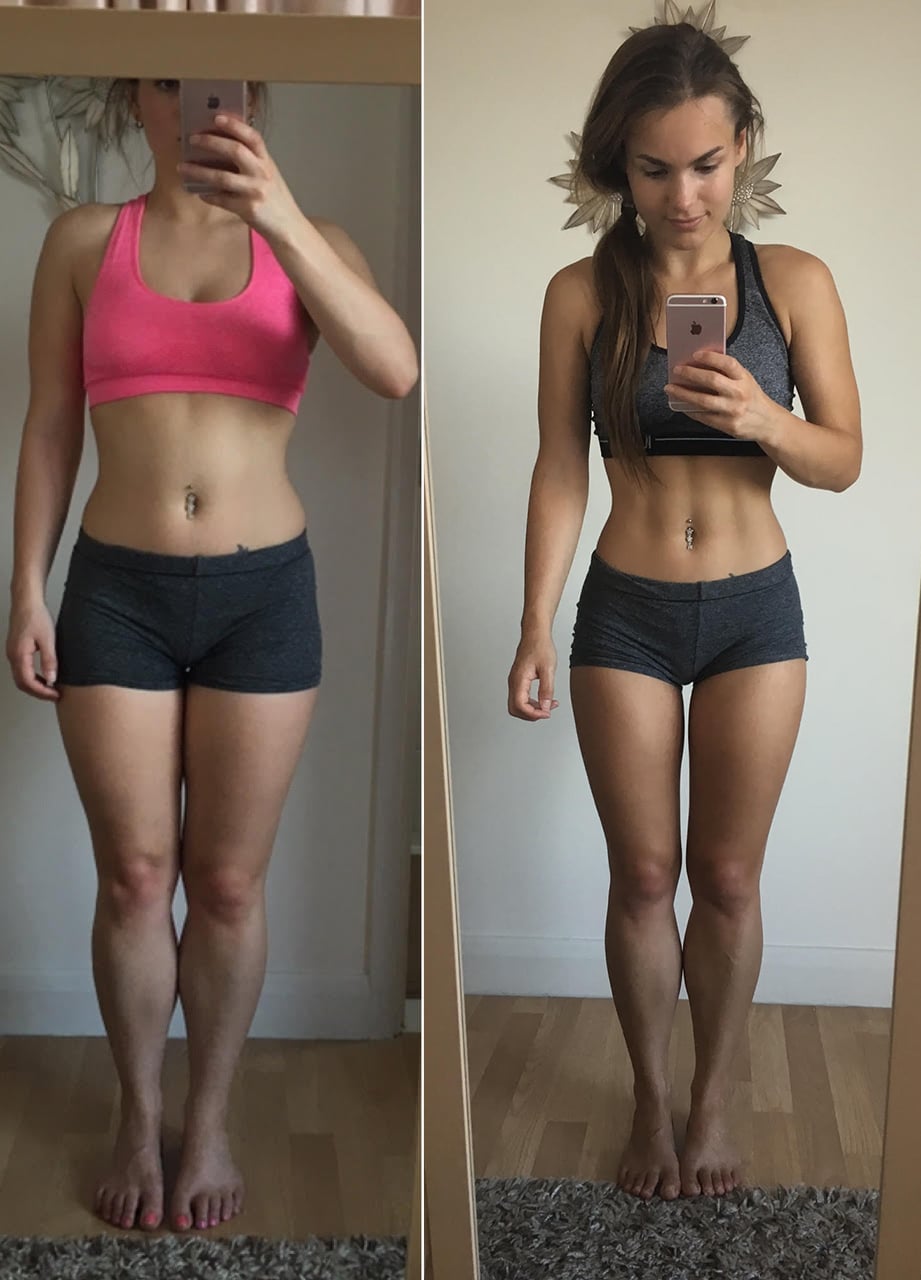 And here's her latest workout schedule:
Monday: glutes and quads
Tuesday: upper body
Wednesday: rest day
Thursday: glutes and hamstrings
Friday: upper body
Saturday: HIIT and abs
Sunday: rest and maybe an ab workout
Jenn has a little advice to share for someone starting out on their own journey. "Try and find a program that actually works with your life. If you pick a program that you're going to struggle to find time to do, then the chances are you'll end up giving up." That's why Jenn chose the BBG workouts — they're just 28 minutes long and easy to fit in.
"And with diet," Jenn says, "I wouldn't make too many changes at once, as it tends to overwhelm you and, again, you can give up with it! Little steps at a time work best!" Well, little steps sure worked for Jenn. We're officially inspired!
Image Source: Jenn Chapman