Benefits of Hip Thrusts and Glute Bridges
Make It Your Mission to Master This Basic Booty Move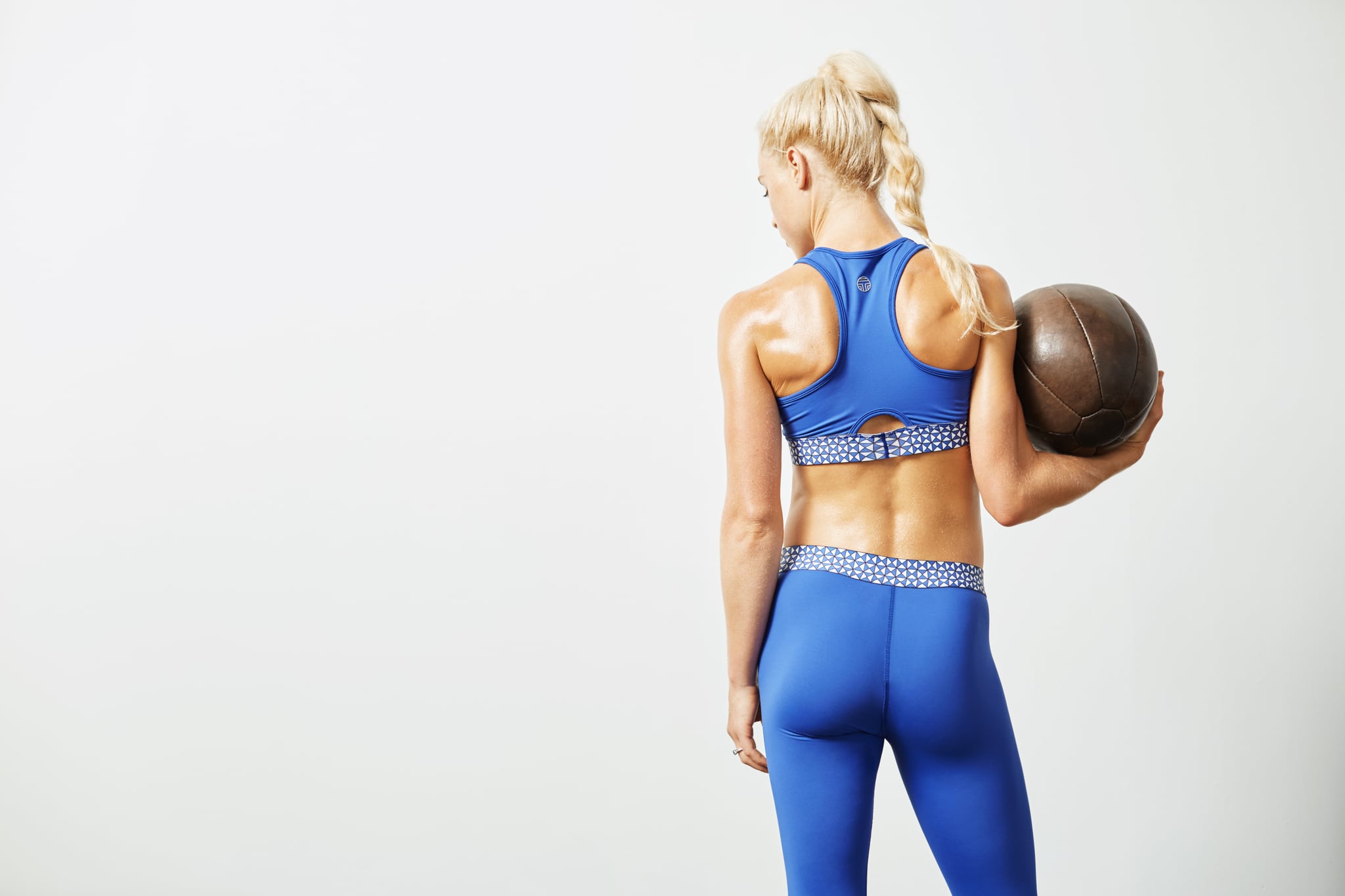 After years of knee aches that I attributed to running, it came as a shock to me that rather than hard-surface impact being the enemy, the culprit in my knee struggles was in fact the weak state of my glutes.
One of the benefits of having strong glutes is their role in preventing joint misalignment. Despite how delectable I thought my derriére looked and how much work I put into perfecting my form for squats and lunges, my bum simply wasn't strong enough to do its job at holding my hip joints in place, which resulted in a misalignment in my knee joints that affected everything I did, from walking to working out.
The remedy, according to my physiotherapist, was a move that would allow me to engage and build my booty while keeping me off my feet. Enter the humble hip bridge, which is one of a few do-anywhere bum strengthening moves even people with knee problems can do. Hip thrusts are a great way to improve strength, speed, and power in a way that's gentle on your joints. Read on for how to execute the move that'll give you the glutes of your dreams.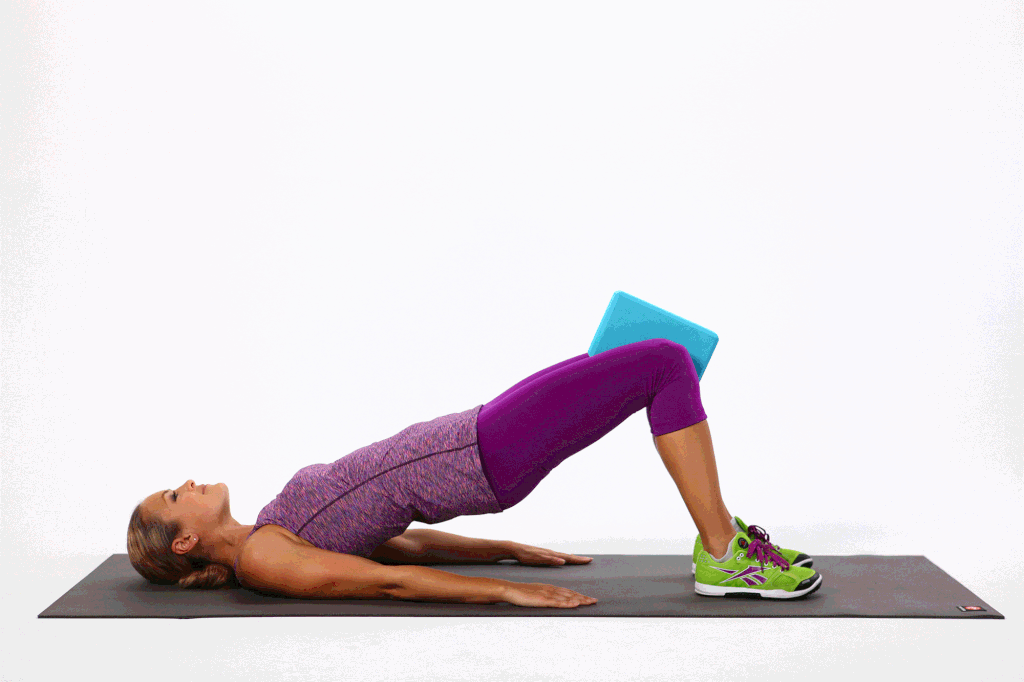 How to do it
Lay on your back with the knees bent and feet hips-width apart.
Place arms at your sides and lift up the spine and hips.
Slowly bring the hips back down, then lift back up.
Try to do 10-20 reps, or try 10 reps per side of a single-leg hip bridge with one leg in the air.
How to vary it
To increase your booty burn, try squeezing a block between your knees to work your inner thighs even more, or wear a resistance band just above your knees for added resistance and quad engagement. You could also try the move with one leg raised off the ground to target each glute at a time.
Image Source: POPSUGAR Photography