The Benefits of Tennis
10 Surprising Reasons You'll Want to Play Tennis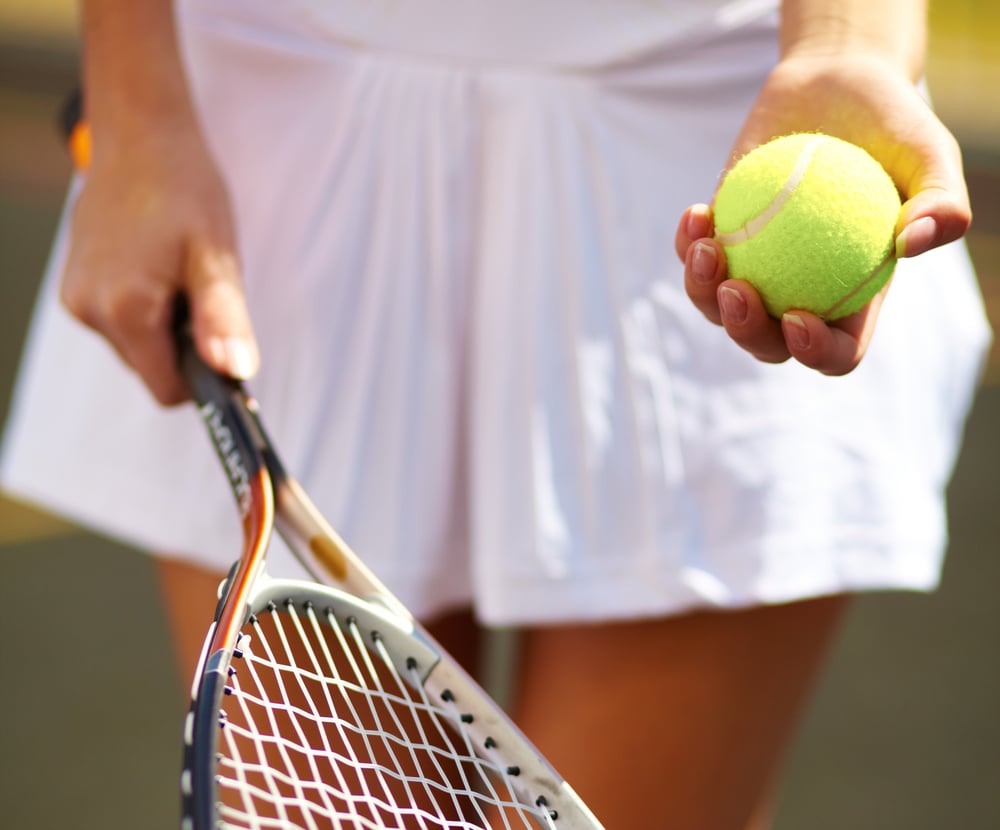 Sick of your exercise routine? It doesn't have to be all gym and weights, you know. Tennis might be on everyone's mind at the moment, so why not make like the pros do and take your fitness court side? On top of picking up yourself a stellar outfit, there's much more to tennis than just serving four straight aces. Here's 10 good reasons you should pick up that racquet today.
1. Anaerobic fitness
The short, little bursts of activity followed by rest allows you to increase your heart rate and burn away fat fast, leaving you lean, strong and fit.
2. Burn calories
If you get a competitive streak and amp-up your game, you could easily be burning more calories than skating, bike riding, rowing or an aerobics class. That's between 500 to 600 calories each hour!
3. Hand-eye skills 
Need a little help with getting your hands to do what your eyes see? Tennis is great for this. It involves great coordination to hit the ball with your racquet and monitor your opponent's moves.
4. Get flexi
There might be no downward dog in tennis, but the constant stretching, running and moving around to hit that return serve will leave you feeling limber.
5. Tone up
If you're looking to trim and tone, then tennis is a great all in one strengthening workout. Targeting arms, legs and upper body.
6. Smile alert
Tennis is fun and can make you happy, too. It is said that tennis players are more optimistic, have more energy and have a boost in their self esteem. They also show lower rates of depression, anxiety and anger. But wait, there's more!
7. Make friends
Playing a friendly match is a great way to give your social skills a boost. Find some new opponents and you'll find yourself chatting before, during and after each game.
8. Immunity boost
Tennis is also a great way to strengthen the health of your immune system as well as increasing bone density to help prevent osteoporosis.
9. Better mind
You'll have to think outside the box with this one, because tennis isn't just about hitting a ball back and forth. It prompts you to make quick and effective decisions and allows you to plan out strategies to beat your opponent.
10. Healthy eats
If you're serious about tennis, then you'll want to eat as the professional tennis players do. This will give you the motivation to plan out meals, choose foods to give you fuel and strength and be serious about a healthy eating plan.