Benefits of Working Out Twice a Day
The Case For Why Working Out Twice a Day Is Better Than Once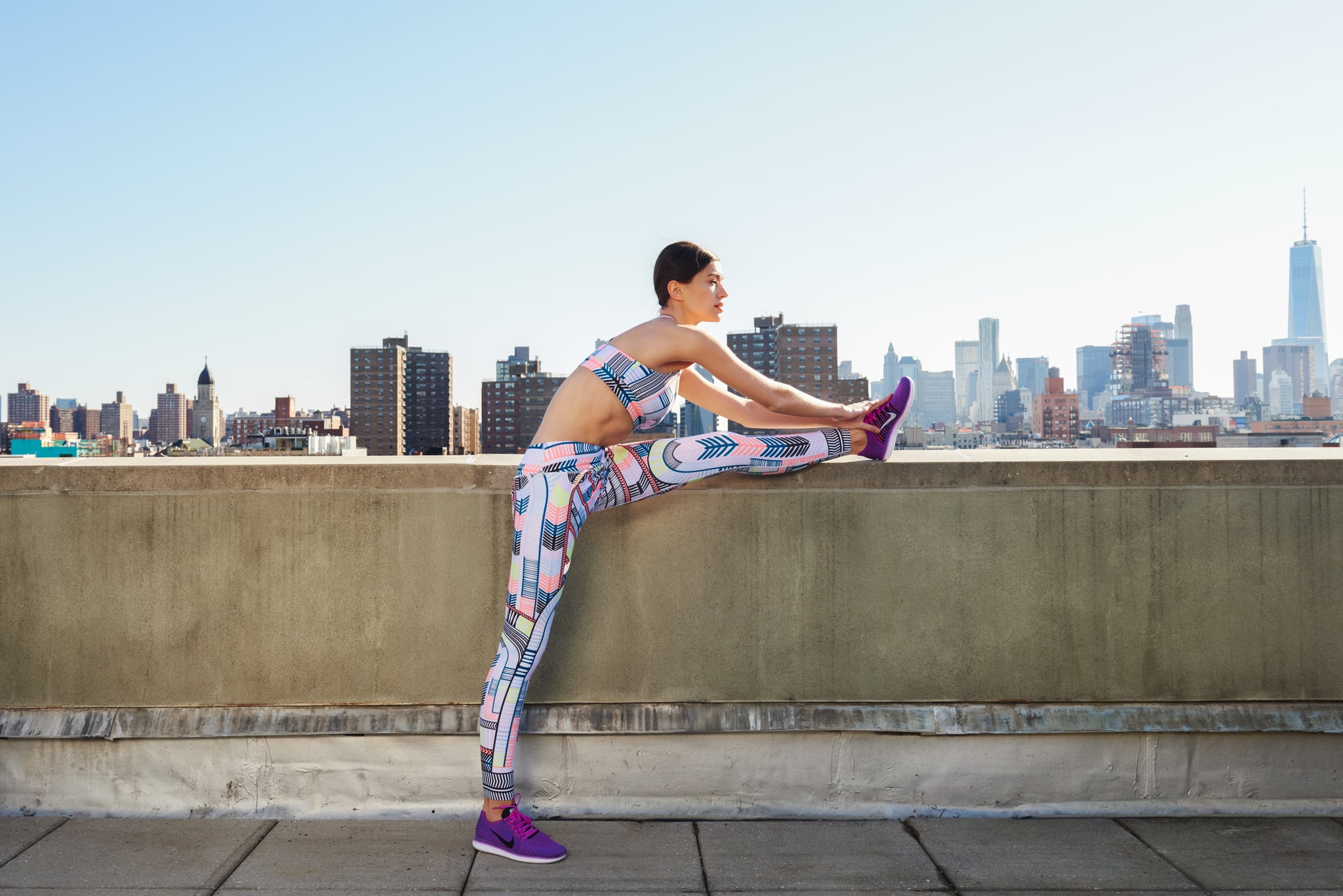 You want results, right? Well, hate to break it to you, but coasting along in a gym class you're too advanced for three times a week isn't the way to impressive results. Sure you'll manage to maintain your current fitness levels and combined with healthy-ish eating you'll avoid putting on any extra weight, but if it's results you want, it's results you're definitely *not* getting with the easy-does-it approach.
That's why we're all for working out twice a day.
(Cue scoffs and outrage).
While the suggestion of two workouts per day seems excessive (we know) it's actually the best thing you can do if you're looking to change your shape and up your fitness levels. The key to surviving this style of exercise is to make one workout a high intensity sweat session (think: cardio) and focus on mobility and rehab work (I.e. yoga, Pilates reformer) for the second workout. Locking in your workouts weekly is also another trick to nailing this new approach — everyone has 24 hours in their day, use two of those precious hours wisely and dedicated them to working out, it's not rocket science.
An example of a successful — tried and tested — week of workouts:
Monday
A.M. — 45 minute run
P.M. — yoga
Tuesday
A.M. — Pilates reformer class
P.M. — 1 hour brisk walk
Wednesday
A.M. — HIIT class
P.M. — mat Pilates
Thursday
A.M. — PT session
P.M. — 1 hour walk
Friday
A.M. — Body Attack class
P.M. — Pilates reformer class
Starting and ending your day with a workout comes with benefits beyond weight loss and increased fitness. According to supermodel trainer Jordan Ponder, it's the perfect approach for those who don't like to maximise their gains through super-high intensity workouts. Including a high intensity session with a recovery session into each day keeps your body guessing, while helping to prevent injury, therefore encouraging your body to get to your ideal results faster. We're calling it the smart girls guide to successful workouts, because gone are the days of suffering through the same workout day after day.