The Best Foods For Healthy Hair, Skin and Nails
Detox Time! Eat Your Way to Healthy Hair, Skin and Nails
We don't often hear complaints about how beautiful Summer is, but what we have been hearing is how the harsh sun is impacting the health of our hair, skin and nails. Unfortunately, that sun is mighty hot and whether we're spending our days surfing, running trails or just lazing around on the beach ahh, that sun is out to do damage. But if you're already seeing the top-to-toe effects the sun can have — dry skin and lack-luster hair — it's time to give yourself a detox, with food that is.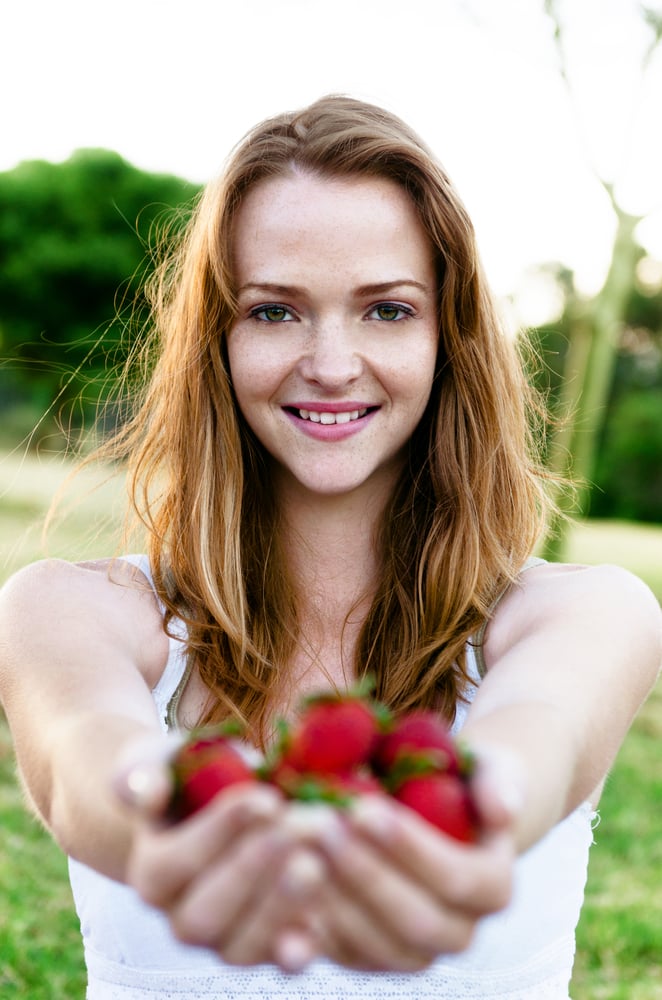 USANA nutritionist, Ravinder Lilly,  says, "you really are what you eat, so if you want clear skin, glossy hair and strong nails you need to focus on achieving radiating health and beauty from the inside out. Eating certain foods that contain the right vitamins and minerals means you're literally feeding your skin, hair and nails." Keep reading to find out what will make your hair shine, skin smooth and nails strong. And no, you won't find them in your makeup bag.
Hair
Walnuts: These nuts are filled with omega-3 fatty acids, which is the key ingredient for natural hair growth and keeping your scalp healthy and hydrated. And because the body doesn't produce this on its own, it's so important to get this healthy fat by eating omega-3 rich food.
Leafy greens: Eat more greens like spinach because it's filled with iron, beta carotene, folate, and vitamin C, which is needed to produce the sebum — the hair's natural conditioner. 
Salmon: Salmon is also rich in omega-3's (yay!), but it also packed with essential vitamins and minerals like calcium, magnesium, iron and selenium that is beneficial for healthy hair. 
Skin
Strawberries: You might not know this, but strawberries boast more vitamin C than oranges! Vitamin C is the secret to anti-ageing and fighting off nasty free radicals that are responsible for fine lines and wrinkles.
 
Carrots: The vitamin A found is this loved-veggie is a miracle for blemish-prone skin. It has the ability to prevent the overproduction of cells in the skin's outer layer, which means less oil and clogged pores.
Green tea: A cup of green tea isn't just know for its metabolism-boosting properties, it's also effective in preventing puffy-looking skin due to its anti-inflammatory and antioxidant properties. Recent research also suggests it can also play a role in preventing skin cancer.
Tuna: Aside from tuna being high in omega-3, it also contains selenium — a nutrient responsible for making the skin feel smooth and tight.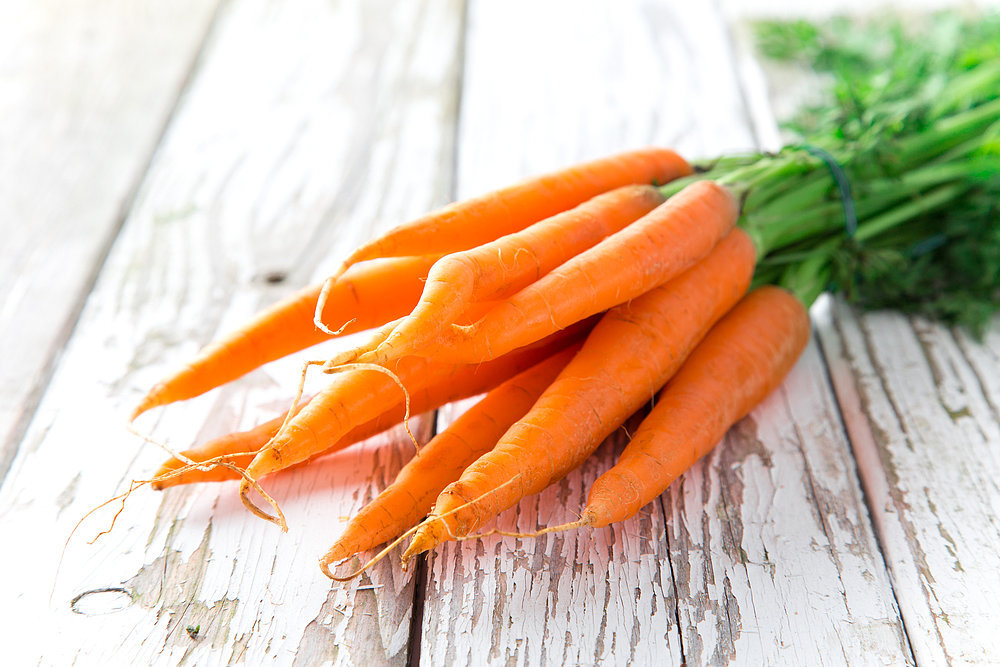 Nails

Eggs: Like spinach, eggs are also a great source of iron. Iron deficiency can lead to soft, dry or brittle nails, so be sure to up the intake of eggs for healthy, strong-feeling nails.
Barley: A lack of B vitamins in your diet like biotin can cause dry, brittle nails. Barley is rich in this B-complex vitamin, but other foods like peas, oats and beans are also great contenders.