The Biggest Loser: 2014 Ararat Challenge Australia
The Biggest Loser Challenge Australia: What You Can Expect This Year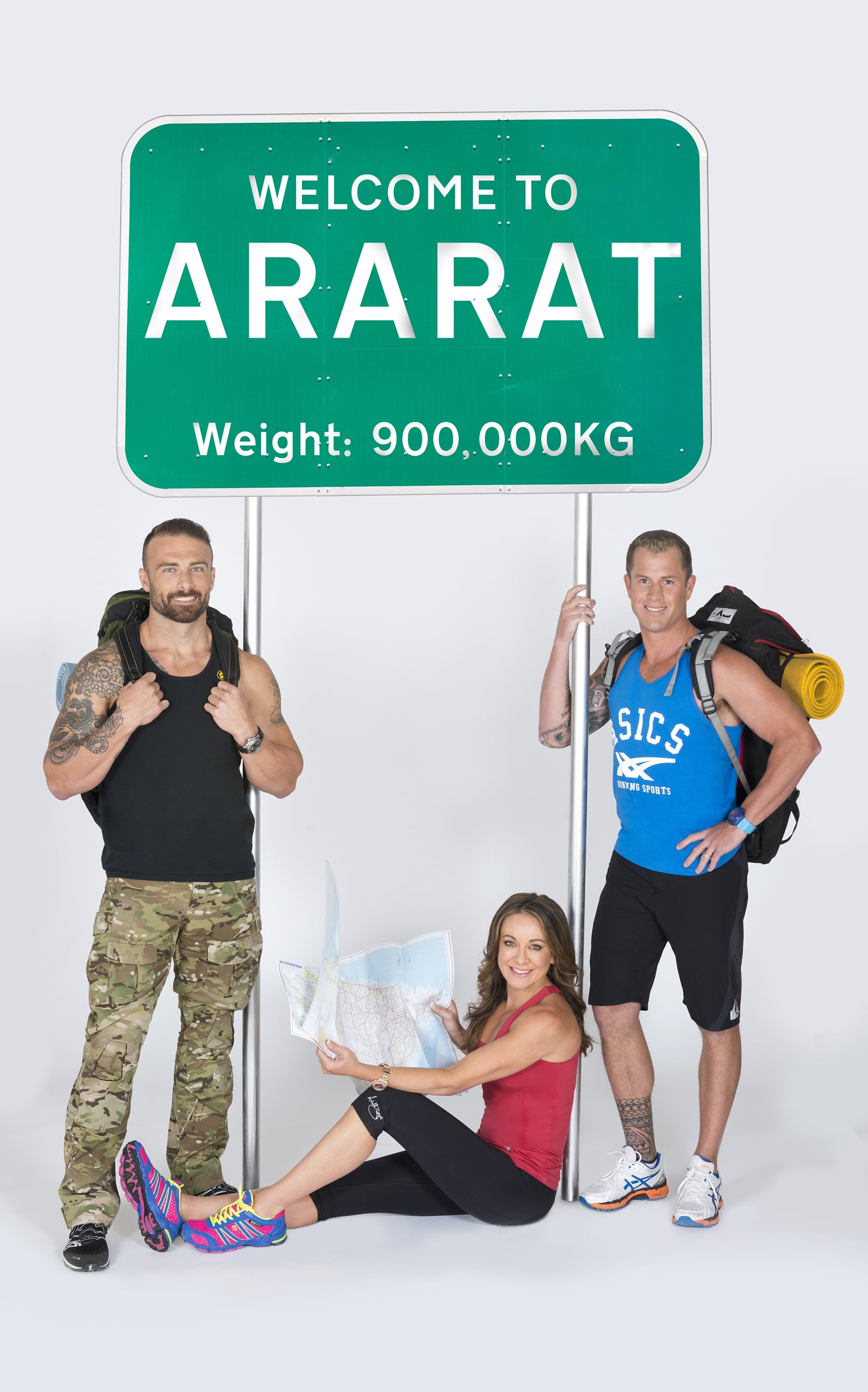 With what has been almost a year in the making, The Biggest Loser is set to air on Sunday January 19 at 6.30pm on Channel Ten. But this year, the challenge is bigger than ever addressing obesity in not just a group of people, but an entire town in regional Victoria — Ararat. Being dubbed the most overweight town in Australia, The Biggest Loser, with the help of trainers Michelle Bridges, Shannan Ponton and Commando Steve, will focus on changing old habits from hundreds of Ararat residents and working with them to achieve their weight loss goals, with the hope to lose a total of 26,000 kilograms.
But the challenge doesn't stop there. While the community of Ararat is shaping up, 14 of the town's residents will train hard and compete in The Biggest Loser house to raise money to support a healthier lifestyle for the Victorian town. Everyone wants to lose weight for different reasons, but the motivation for this year's contestants varies from wanting to be a good role model for their family, to look great on their wedding day, to have more energy and above all else, to fall in love.
So will there be changes in the way the contestants train and eat? It's not likely. Shannan Ponton says, the formula is the same. "When you've got something good and you know it works, why change it?" But there's so much more to weight loss than just diet and exercise. "You need to want it," says Shannon. The Biggest Loser trainer says training their minds is the biggest (and the most rewarding) challenge. He says, you need to be able to get into their heads and push them to go further when they feel they can't and not allow them to give up. 
With 68 percent of the town being over weight, the question on everyone's mind is what is the biggest contributing factor? For an regional old mining town it seems that it comes down to people being stuck in their old ways, eating habits and exercise routines included. Work in a mining town isn't as taxing as it used to be, but despite technology improvement for work efficiency, people aren't changing the way they eat and exercise. "There's a lot of energy in and not enough out," says Shannan. Keep reading to find out Shannan's biggest weight loss tip.
So in the lead up to one of the biggest shows to air this year, we wanted in on the secret. "Just get moving. Just start. Whether it's big or small, once you take the step you'll soon see results," says Shannan.
Tune in this Sunday night and check back weekly for the progess and weight loss journey of these 14 courageous Ararat residents.