Blue Light Blocking Glasses to Help You Sleep
Trouble Sleeping? These Glasses Will Fix That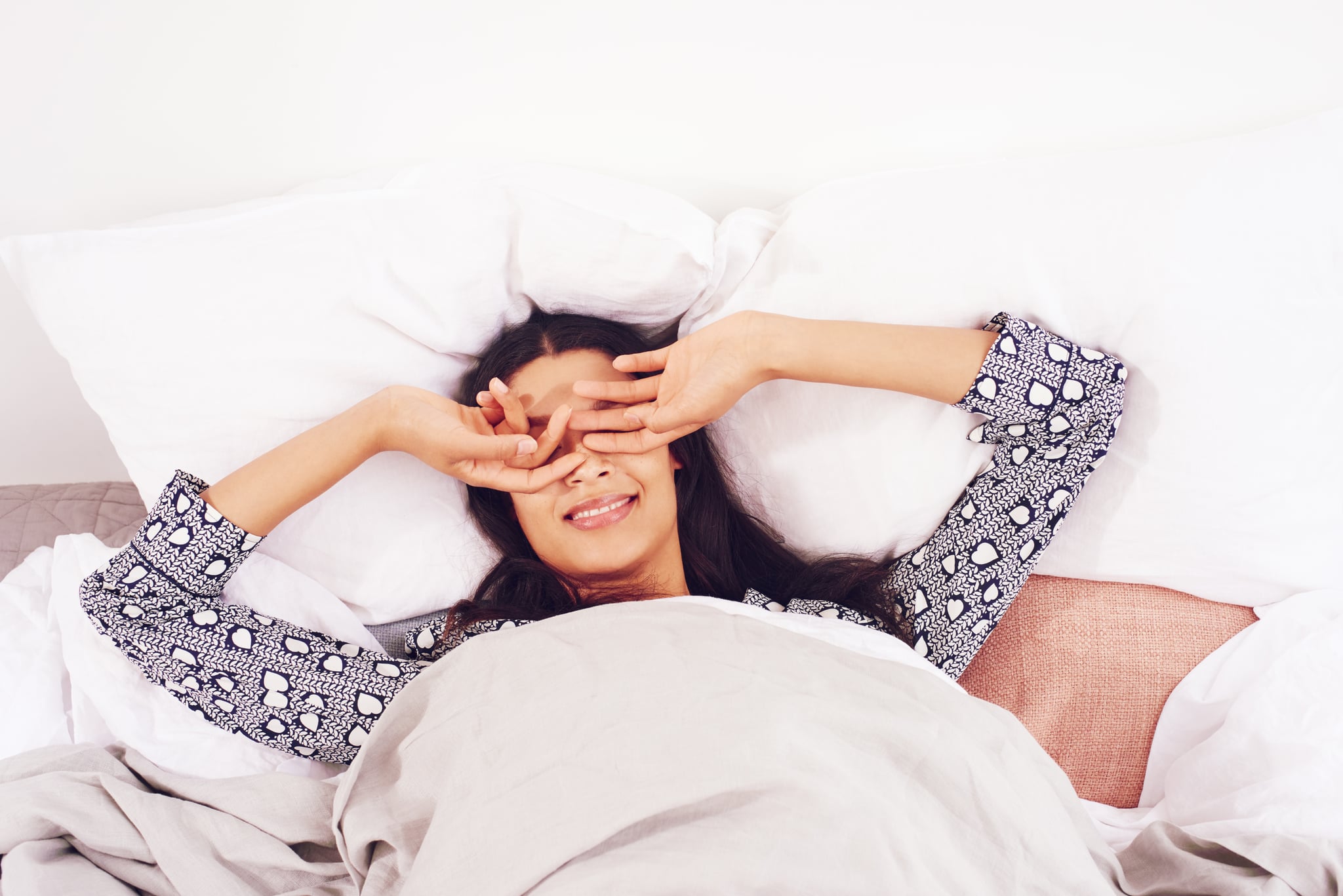 If waking up each morning feeling refreshed and energised is something you rarely experience, we feel sorry for you — we really do. If you've tried everything — baths before bed, exercising more and eating smaller portions earlier in the evening — and it's still not settling you down for a comfortable seven-to-nine solid hours of sleep, then it's time to take things up a notch . . . with blue light blocking glasses.
We recently sat down with Melissa Ambrosini for the launch of Cotton On Body's Premium Sleepwear range and talked about all things sleep — in particular the magic of blue light blocking glasses and how necessary they are for our health. Melissa swears by them. "I wear them at night to block out any of the blue light that comes from most lights in the house, especially our devices," says Melissa.
The annoying thing about blue lights is we need them at night to give us light when natural light fades — der! — but while they help us to see in the dark they also disrupt our sleep and affect our circadian rhythm, which isn't helpful for anyone who struggles to get a restful sleep. Enter: the glasses.
Unlike regular sunglasses these block out blue light only and help your body settle in for sleep. "Mine are a brand called Swannies and I put them on whenever we start turning the lights on at night — so about 8:30 p.m.," says Melissa. "We try to leave all the blinds up so we can catch the light right up until the sun goes down, but once it does I put them on. They definitely help if you have trouble sleeping."
Combine these glasses with a healthy lifestyle and a strict no technology an hour before bed rule and get ready to enjoy your best sleep ever.