Bridget Malcolm Wellness Tips
Bridget Malcolm on the Importance of Finding Mindful Moments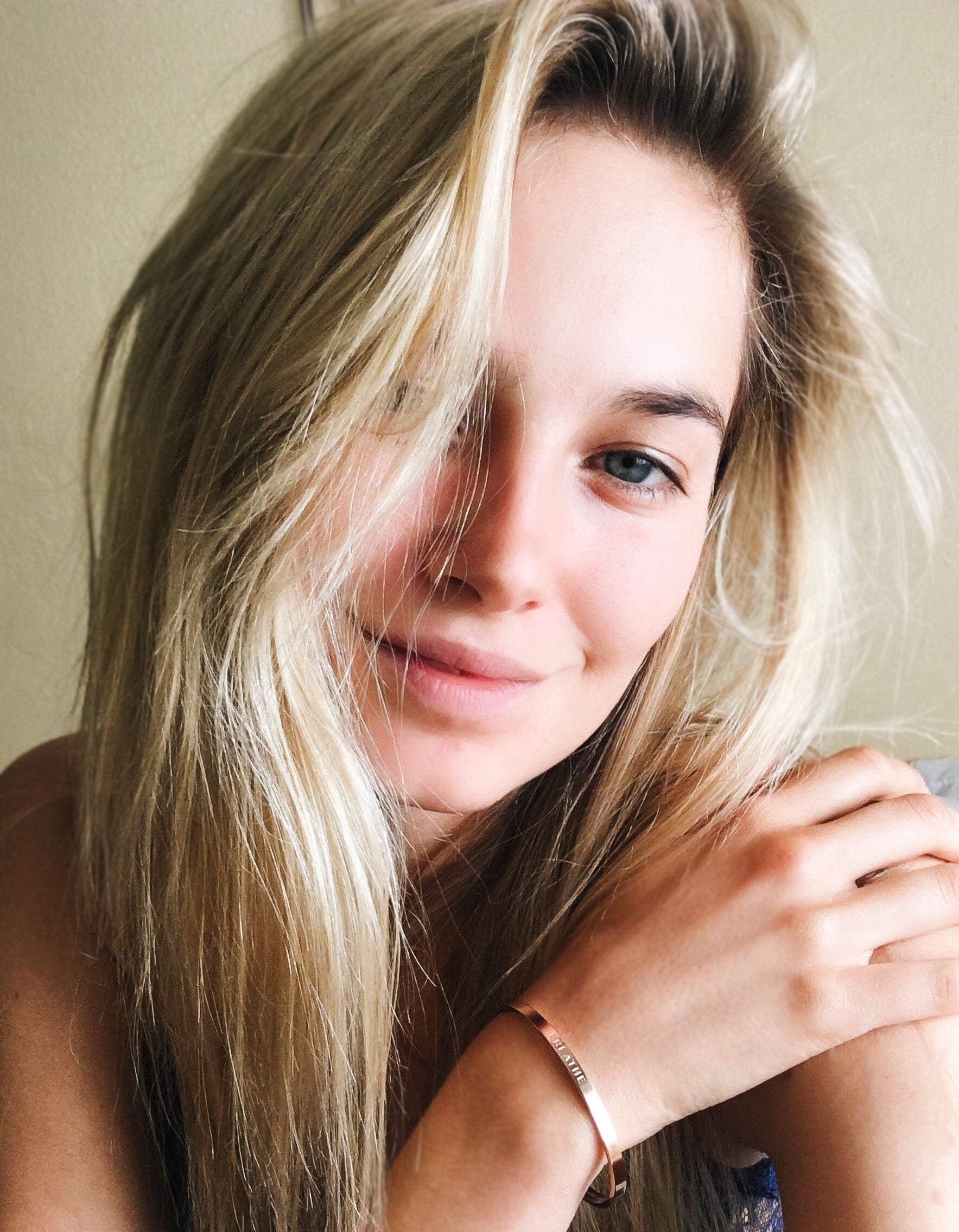 When you think of Bridget Malcolm, the first thing to come to mind might be model or even Victoria's Secret model, or maybe it's writer? Blogger? Or perhaps, animal rights activist? Whatever it might be, it's clear Bridget is no stranger to wearing multiple hats and juggling a busy personal, and professional life.
As an ambassador for The Mindful Company, a jewellery brand with the social mission to inspire mindful living (Bridget wears the Breathe Reminder Cuff above), we were curious to know how Bridget approaches her own health and wellness on a daily basis. She was kind enough to share her thoughts of how she stays grounded in times of stress, the advice she would give her younger self, and the importance of finding mindful moments within the every day.
Her thoughts on the importance of breathing . . .
"Everything in life comes back to the breath. It is our most natural, unconscious function and yet so many of us don't realise it until we are missing it. When we focus on our breath we connect with a state of being that is calm and grounded — and I feel like a lot of us are missing that these days! So I start my day with a meditation, and then throughout the day I have these little mindful moments; where I connect with my breath, and subsequently, myself."
Her best advice for staying calm and stress-free . . .
"Meditate upon awakening. Have some quiet time each day, read a book, listen to music — whatever it looks like to you, make sure you get it. And get outside; even for a few minutes! Enjoy the great relaxing effect of nature."
The five foods she trys to eat each day . . .
"Dark leafy greens, because they are really good for you, and I want to live forever! Berries for the same reasons, and they also taste really good. Green tea, because I recently quit coffee and I am trying to convince myself that it's the same (it's not the same . . . ). Hummus, because hummus is king, and avocado, because avocado is queen."
Her advice for making it through tough times . . .
"Talk about it! Friends, family, therapist, whoever it is just try to talk it out. Don't keep it all bottled up, that hurts more sometimes. And while you're having a tough time, try to focus on a few things you can control. For me, that looks like eating well, getting exercise, and making sure I get my daily meditation and grounding in. The only thing that is certain is that everything will change eventually; so it's about making sure you can get the point of change!"
The advice she would give to her teenage-self . . .
"Learn how to workout now, and forget about crash dieting. Other than that, you have no idea what you're in for, enjoy!"
Image Source: The Mindful Company