Can You Be in Ketosis and Not Lose Weight?
Not Losing as Much Weight as You'd Like on the Keto Diet? This Could Be the Reason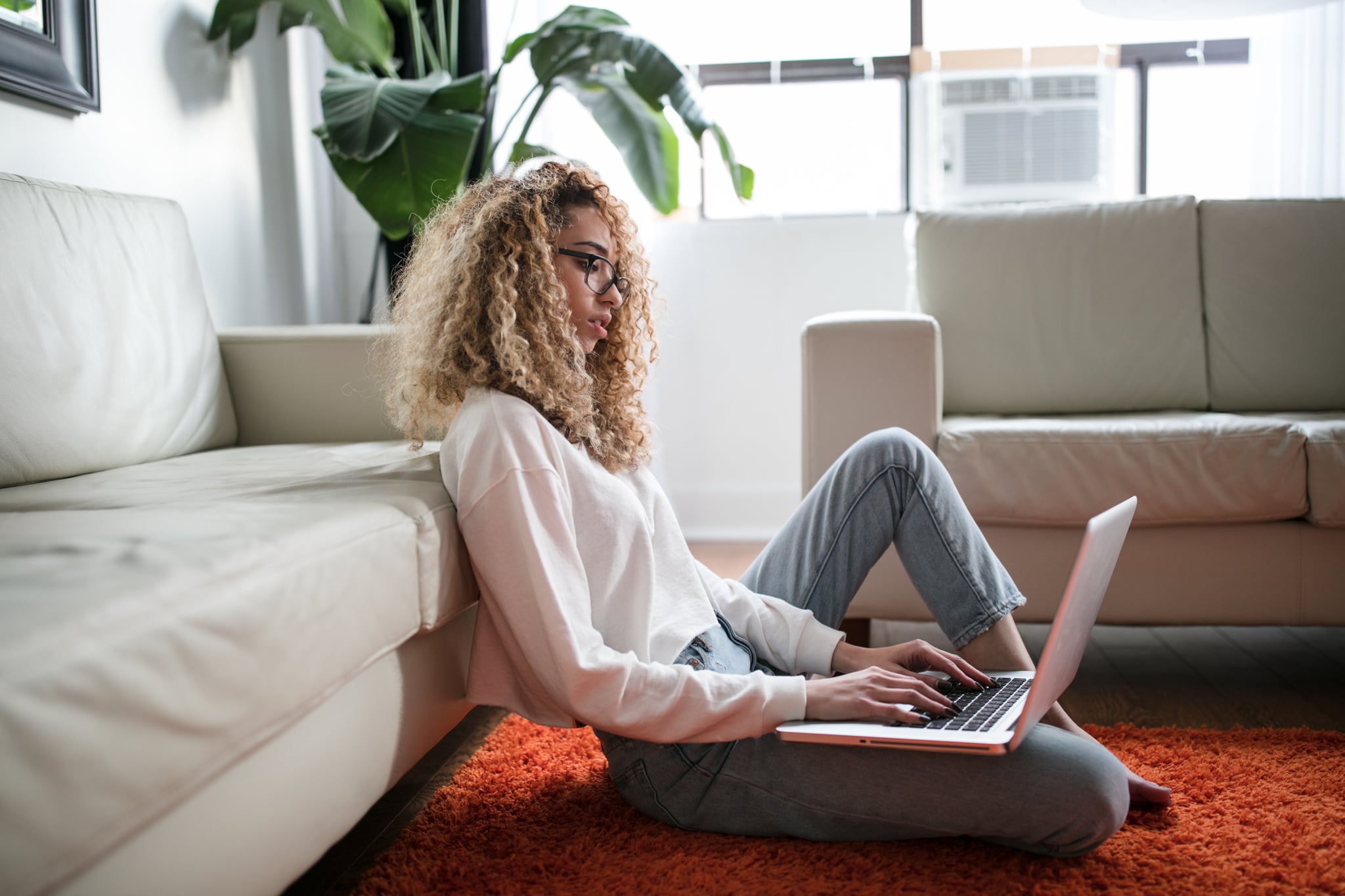 If you've been following fitness for the past year or so, you've more than likely heard about the low-carb, high-fat ketogenic diet. The ketogenic diet has proven effective in the management of epilepsy and type 2 diabetes, and its popularity has grown over the years, with more people following it to lose weight.
If your goal is to lose weight on the keto diet, you need to abide by a macronutrient profile of 70 to 80 percent fat, 15 to 20 percent protein, and five to 10 percent carbohydrates. Straying from the macronutrient profile won't cause any harm, but it will more than likely prevent you from reaching a state of nutritional ketosis — the point at which the body switches from burning glucose (carbohydrates) to fat and ketones as its primary source of fuel.
Although being in a state of ketosis will help you lose weight, it's important to understand that "nutritional ketosis promotes weight loss in overweight individuals up to a point, after which they then can maintain the ketogenic diet at a stable reduced weight," Steve Phinney, MD, PhD, chief medical officer at Virta Health, told POPSUGAR.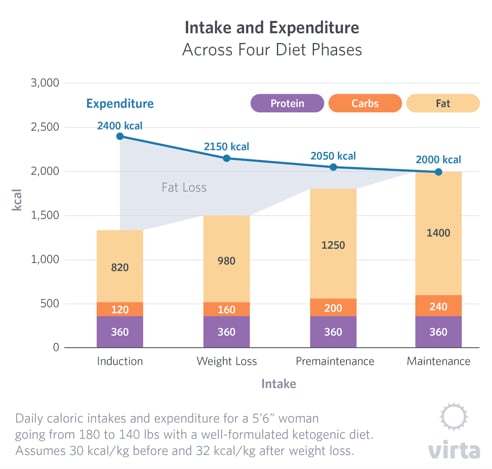 Dr. Phinney shared the above image to better illustrate the progression from weight loss to weight maintenance on the keto diet. Throughout the four diet phases, the amount of dietary protein stays at a moderate level. "Total carbohydrates may be increased slightly while maintaining the ketogenic state," he explained. The biggest change that occurs is an increase in dietary fat (this should be eaten to satiety) "that eventually results in a new steady state after substantial weight loss," Dr. Phinney said.
If you recently started the keto diet and feel like you aren't losing weight, first make sure you're eating the appropriate amounts of fat, protein, and carbohydrates. Second, make sure that you're in a state of nutritional ketosis by measuring your blood ketone levels. Blood ketone levels of 0.5 mM (millimolar) indicate you're in ketosis. If you've been following the diet for months and would like to continue losing weight, consider implementing strength training into your workout routine (or another form of training that will promote weight loss). As always, consult a doctor before making any dietary changes.