Cardio Butt Kicker Exercise
Warm Up Your Whole Body With This Quick, Dance-Style Move
Warm up for your next kickass workout (pun intended) with a butt-kicking full-body move.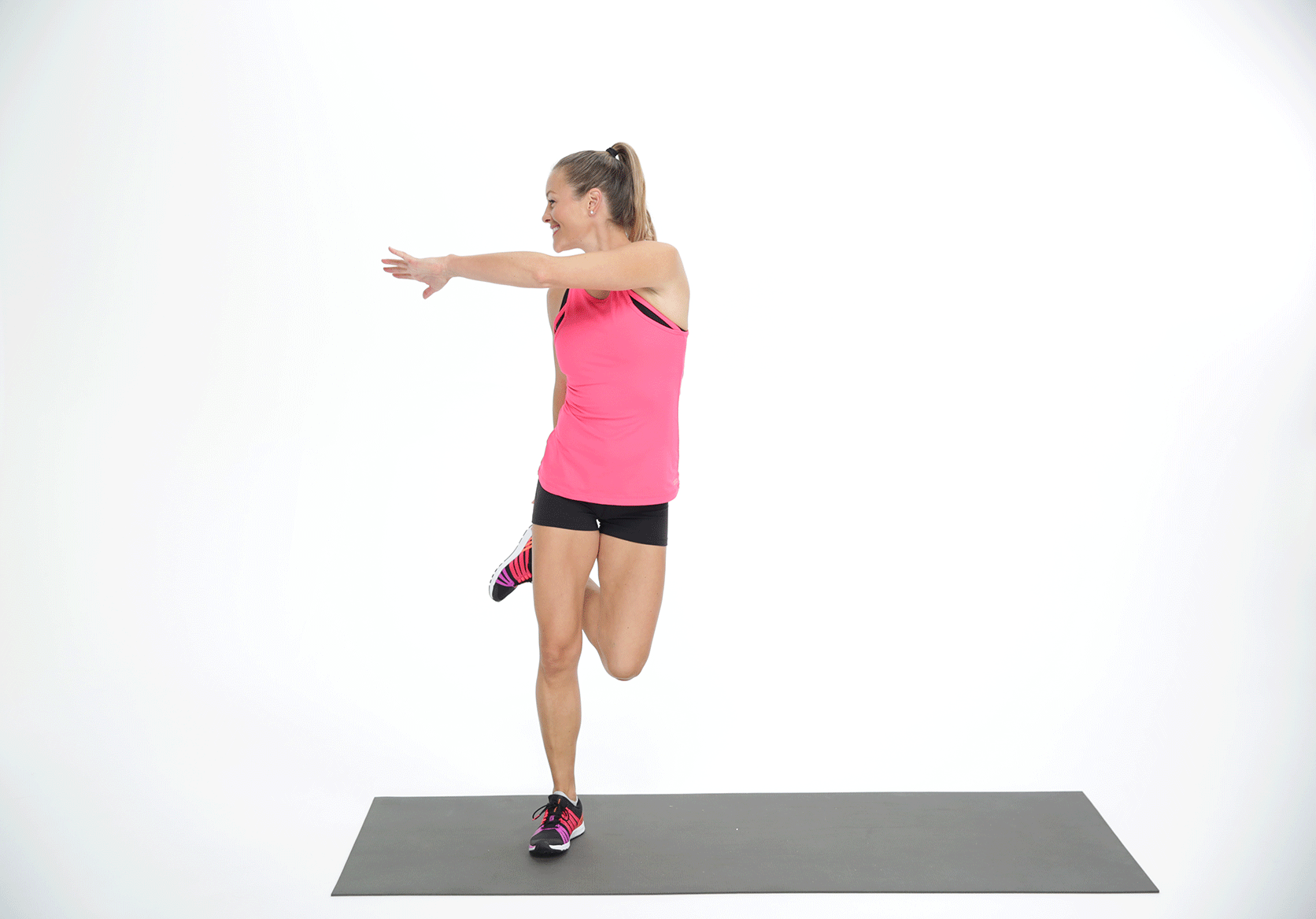 In Equinox's Best Butt Ever, trainer Caroline Jordan calls this move "the '90s," since it's reminiscent of a popular step-aerobics move of yesteryear. This twisted version of a butt kicker uses your arms, legs, and core to get the whole body warm while getting your heart rate up.
Start standing with your feet hip-width distance apart.
Swinging your right arm across your chest, kick your right heel toward the left side of your butt. Return to standing.
Swing your left arm across your chest while kicking your left heel toward the right side of your butt. This completes one rep.
Keep your core tight and continue in a fluid motion for 30 to 60 seconds.
Image Source: POPSUGAR Studios