Challenging Leg Workout
Stronger, Leaner Legs: The Moves You Need to Start Doing Right Now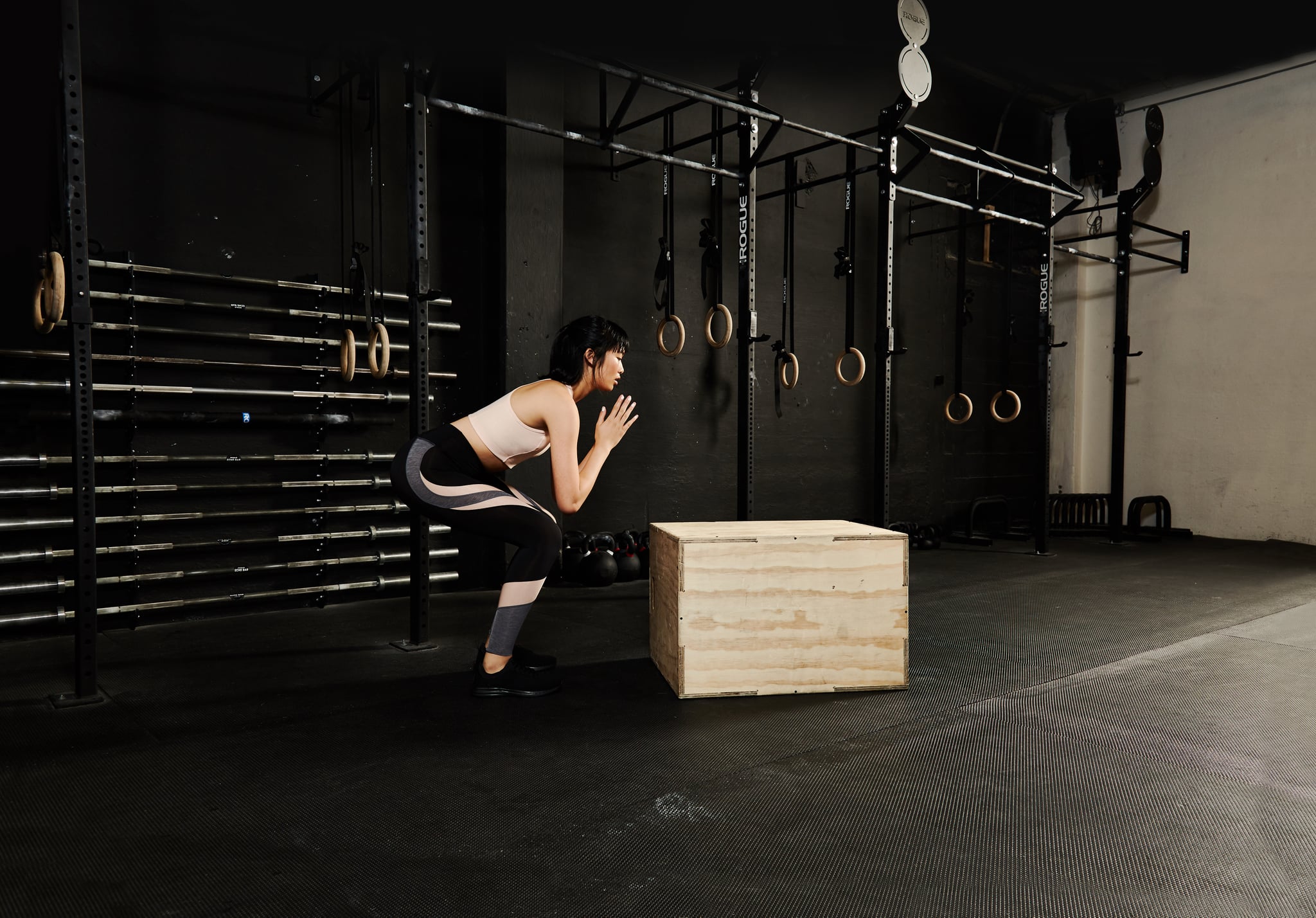 If you are ready to challenge your workouts in a new way, now may be the time to up the ante on basic squats and lunges. What should you do instead? Jump! You should literally be leaping and bounding your way to stronger legs and bootylicious butt. Adding plyometrics to your training brings progress that basic exercises can't — and you'll get some heart-pounding, calorie-burning cardio in at the same time.
We spoke to Raphael Konforti, Youfit Health Club's national director of fitness, to get the scoop on why jumping is the way go. "Jumps and other explosive plyometric moves are the next step up from weighted squats," Raphael told POPSUGAR. "To get your body feeling, looking, and performing at its best, you need to include power exercises. It's the definitive way to take your body to the next level."
Why Jumping Works
Can't you just do more reps or use a heavier weight instead? That could work, but then you're really only using one method to progress in your workouts. That's like trying to cram all your outfits into a carry-on — you're bound to sacrifice something.
Konforti explained to us that how challenging an exercise is comes down to two things: the weight that's used and the speed at which you move. "Most people turn on the cruise control and do every exercise at the same speed. That gets boring and risks you hitting a plateau. The key is to focus on the speed or tempo for each move. It's what makes jumping and leaping so effective — you get to hit the gas and turn up the speed." What does that mean for you? Your body works harder by jumping when squatting and your results will speak for themselves.
BOGO Cardio
With jumping, you also get the added benefit of rolling up your cardio into strength training. Since jumping trains your muscles in advanced movements, you get all the strengthening benefits of the move while also upping your heart rate. Cardio is just a perk at this point, but a really great one considering it'll amp up your weight-loss progress.
"Anytime you move your body — and move it fast — your heart rate is going to climb just like you're jogging. Adding in jumps and leaps is the personal trainer's secret to sneaking cardio into workouts without making you feel like you're doing cardio," Konforti confessed. "If I told you that your workout could burn an extra 100 calories just by swapping out a few exercises, wouldn't you be up for it?" Of course! Who's not game for shaving off a few extra calories?!
The Workout
Ready to take on your new and improved leg workout? It'll be easy to set up since you won't need anything besides a little space. We just recommend you don't do this in an apartment too early or too late unless you want your neighbors to think you're having a wild dance party that they weren't invited to. Konforti gave us your standard workout and the hottest remix of it to make your legs stronger and tighter and get your cardio in with jumping and leaping.
Old-School Circuit:
Squats, 3 sets of 12 reps
Lunges, 3 sets of 12 reps
Bridges, 3 sets of 12 reps
Rest 90 seconds, then repeat circuit three times.
The Remix Circuit:
Make sure you warm up first, and don't forget to wipe up your sweat between rounds and tag us in your posts!
Image Source: POPSUGAR Photography / Diggy Lloyd
Product Credit: Outdoor Voices sports bra, H&M pants, APL sneakers