Challenging Plank Exercise
1 Move For Toned Legs and Tight Abs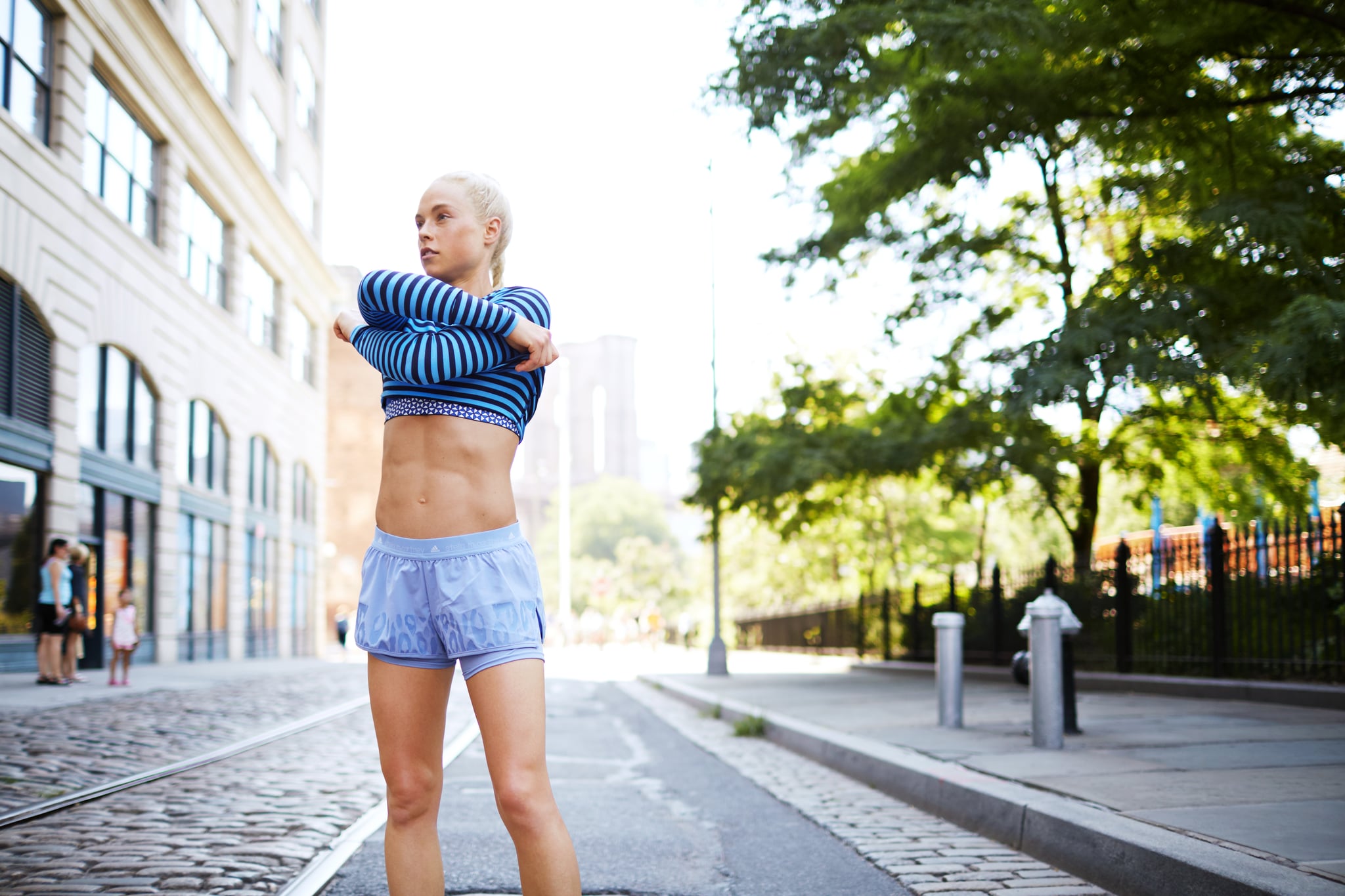 Image Source: POPSUGAR Photography / Kathryna Hancock
Very rarely in life are we given two things for the price of one. Sure, we all see the signs and gimmicks for great value and promises, but how often do you come away from anything feeling like you got more than you truly expected? Not often enough! That's why we like exercises that not only deliver on your overall health but also positively impact how you feel in your body.
We've all heard the many benefits of planking. If you haven't, it's entirely likely you've been hiding out on the hidden planet with Luke Skywalker. But even if you haven't heard why planks are awesome, all that matters is that you're here and you're about to learn how to do one right. We'll get to the two-for-one plank leg lifts on an exercise ball, but first you'll have to master a plank. Thankfully, we asked personal trainer Kendall Wood, CSCS and coauthor of Core Fitness Solution. Here's his advice:
How to Plank
Image Source: POPSUGAR Studios
Lie face down resting your weight on your forearms and knees.
Pushing off the floor, raise up to your toes so your weight is resting exclusively on your elbows, forearms, and toes.
Brace your abs and keep your back straight. Don't let your butt go high or low — keep as straight a body position as possible and contract your core muscles throughout. Hold this position as long as you can.
Now that you know how to do the basic move, let's kick it up a notch with a move that will challenge your balance and just about every muscle in your body — especially your abs.
How to Do Plank Leg Lifts on an Exercise Ball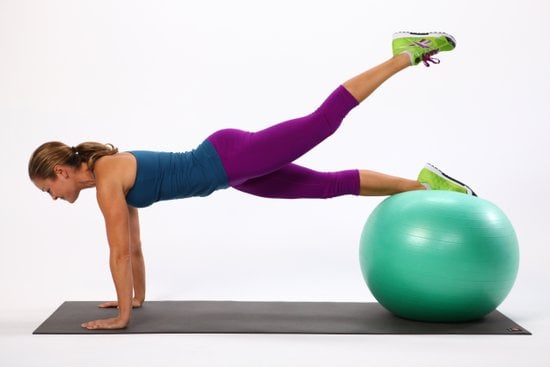 Image Source: POPSUGAR Studios
Put an exercise ball under your belly in a lying-down position and proceed to walk your hands out until the ball is under your shins while your hands are in line with your shoulders and your arms are straight.
Just like with the plank, brace your abs. Since your legs are on an exercise ball, you're going to feel this even more because your abs will be what's keeping your balanced.
Alternate lifting your legs by squeezing your glutes and hamstrings, and slowly lower your legs to the starting position. Remember to keep your hips straight. Raising both legs in an alternating fashion is one rep. Aim to do as many reps as you can for three sets.