Chinese New Year Recipes: Alvin Quah Pork Gyoza
Chinese New Year: Cook-Up Alvin Quah's Pork Gyoza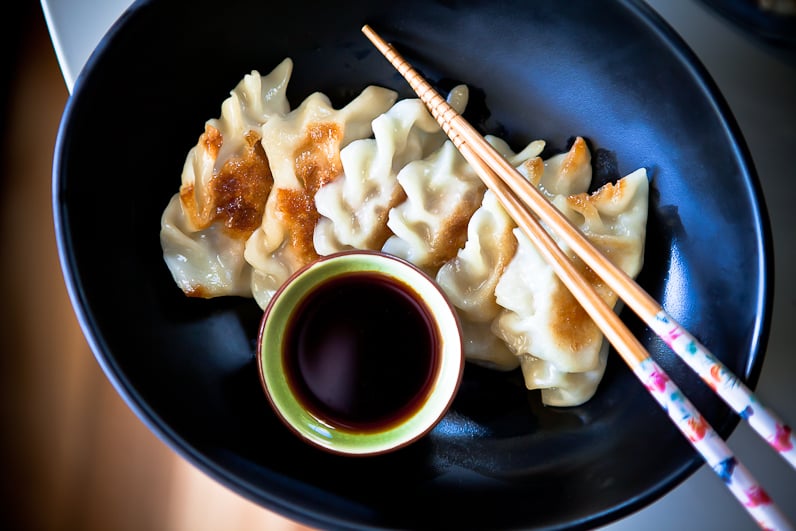 There's no better time than today to celebrate Chinese New Year, wouldn't you say? To help us celebrate Alvin Quah (you might remember him as one of the MasterChef series two finalists) has kindly shared a delicious (and healthy) pork gyoza recipe to help us ring in the Lunar New Year. Because there's nothing better than home-made gyoza, right?
Read on for the recipe and get cooking!
Source: Brian Long
Notes
If you would prefer to steam the gyoza instead of fry, fill a wok halfway with water and bring to boil. Once boiling, lower the heat so it is simmering. Place baking paper in a bamboo steamer basket , place the gyoza inside, but make sure they're not touching. Put the lid on the steamer basket and steam for 12 to 15 minutes.
Ingredients
250g minced pork
¼ cup shredded Asian cabbage
¼ cup finely chopped fresh shiitake mushrooms
4 spring onions, finely sliced
2 tsp minced ginger
1 tsp soy sauce
¼ tsp sesame oil
Rice bran oil for frying
20 gyoza wrappers
½ cup water
Directions
Blanch shredded cabbage in hot water for 20 seconds then refresh in ice cold water. Drain and set aside.

In a mixing bowl, combine cabbage with remaining ingredients.

To fill the gyoza, have a small bowl of water ready. Place one gyoza wrapper on the palm of your hand and put a teaspoon of mixture in the middle of the wrapper.

Using your finger, dab one half of the edge of the wrapper with water. Bring the edges to meet to form a semi circle and pinch the edges to seal. Repeat with the rest of the mixture.

Heat oil over medium high heat and cook gyoza in batches for 2 minutes or until brown at the bottom. Do not turn the gyoza.

Add water, cover and cook until water is completely absorbed. Serve with preferred dipping sauce. 
Information
Category

Appetizers

Cuisine

Chinese