Chinese Swimmer Fu Yuanhui's Quote About Her Period
Swimmer Fu Yuanhui Breaks Taboo With This Simple Phrase: "It's Because I Just Got My Period"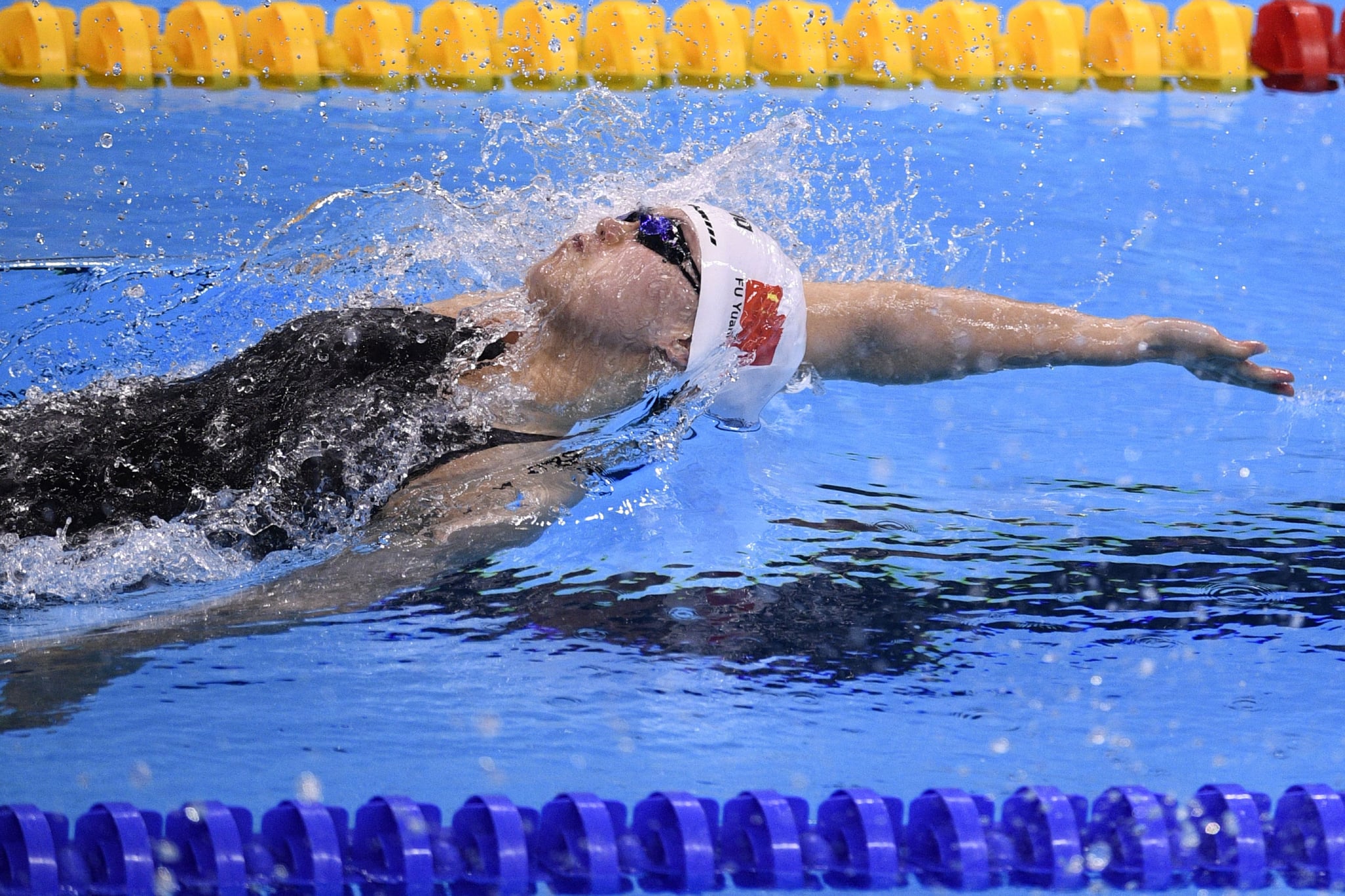 Fu Yuanhui is a swimmer from Hangzhou, China who previously competed in the 2012 Olympics in London, and is currently representing her nation in this year's games. She also happens to have her period. This didn't seem too remarkable when Yuanhui recently acknowledged it in an interview, however, the internet has since come together to virtually applaud her attitude toward the taboo topic.
After her team came in fourth place in the 4x100-meter medley relay race on Saturday night, Yuanhui was approached by an interviewer for China Central Television, or CCTV. (One version of the interview is available on YouTube.) She was slightly hunched over when the interviewer asked her if she was experiencing some stomach pain. In response, Yuanhui said, "It's because I just got my period yesterday, so I'm still a bit weak and really tired." She added, "But this isn't an excuse for not swimming well."
Yuanhui's relaxed attitude in the interview has been praised in the media and online for acknowledging — and thereby normalising — women's periods.
The New York Times noted that menstruation is largely viewed as a sensitive topic in China, and many associate tampons with the loss of one's virginity. Just this month, Chinese entrepreneurs were in talks to debut the country's first domestic tampon brand, as tampons currently sold in China are imported.