Class Review: Paddington's Physicore
Class Review: Paddington's Physicore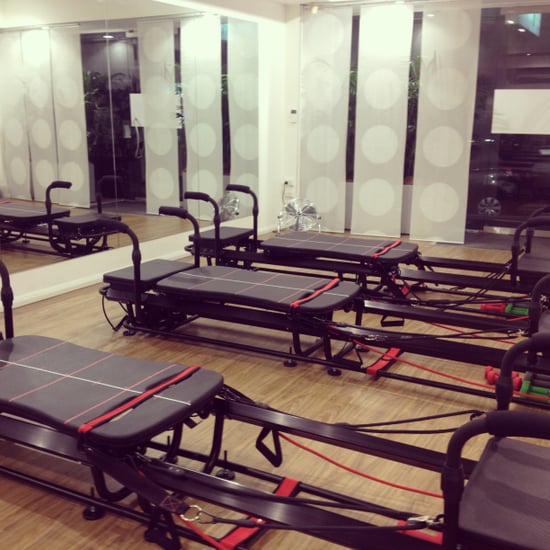 Last week I had the pleasure of attending a class at Physicore in Sydney's Paddington. It's the only fitness studio to feature the Megaformer and Lagree Fitness method, with the aim to strengthen and tone the whole body quickly and safely. And let me tell you, it was like nothing I have ever experienced before. To give you a little idea of what a typical class entails, take your traditional Pilates moves, step onto a reformer bed (above) and be prepared to use muscles you never even knew you had. Just in case you thought it stopped there, throw in some extra hand weights to accompany you for 50 minutes of high-intensity, fat-blasting heaven.
A lot of the moves require you to be slightly coordinated (unlike me), so don't get frustrated if you start to tremble and collapse 10 seconds into it. The classes are small with a maximum of six participants, but you can also get one-on-one personal training if you wish. A single class can burn up to 600 calories, and will continue burning away fat for up to 24 hours! If you've never done a class before, it's recommended you begin with just two sessions in the first week. In fact, you most likely won't be able to do another class for a few days — hello muscle burn!
If you feel like you're nailing it, you can try stepping it up to three sessions. But you do need to allow your body to have recovery time, so if you're muscles are sore and feeling fatigued, don't push yourself.
Single class $35; private training $110