Is Coffee Linked to Bad Health?
Five Coffees a Day Linked to Obesity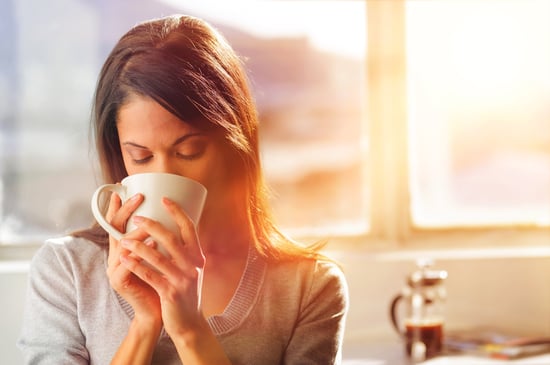 It's not uncommon to have a hot, strong cup of coffee in the morning, and then a few more after that (to keep you going!). And while coffee has been shown to increase endurance, reduce muscle soreness and help boost your metabolism, there's an unfortunate downside. In a recent study mentioned on news.com.au, it was reported that, drinking five cups of coffee a day could lead to a build up of visceral fat. This is actually the most dangerous type of fat — you can't see it or grab it, but it collects around the vital organs in the intra-abdominal cavity.
Visceral fat has also been linked with metabolic conditions, and there's an increased risk for cardiovascular disease and type 2 diabetes. Keeping a healthy and active lifestyle, as well as consuming certain things in moderation, like coffee and foods that are high in sugars and fats, will help to keep that extra bit of padding at bay. In fact, why not try cutting back your intake with a brewed, healthy hot chocolate option or a warming tea instead!