Diet and Exercise Tips For Brides
6 Things Every Woman Can Learn About Weight Loss From a Bride-to-Be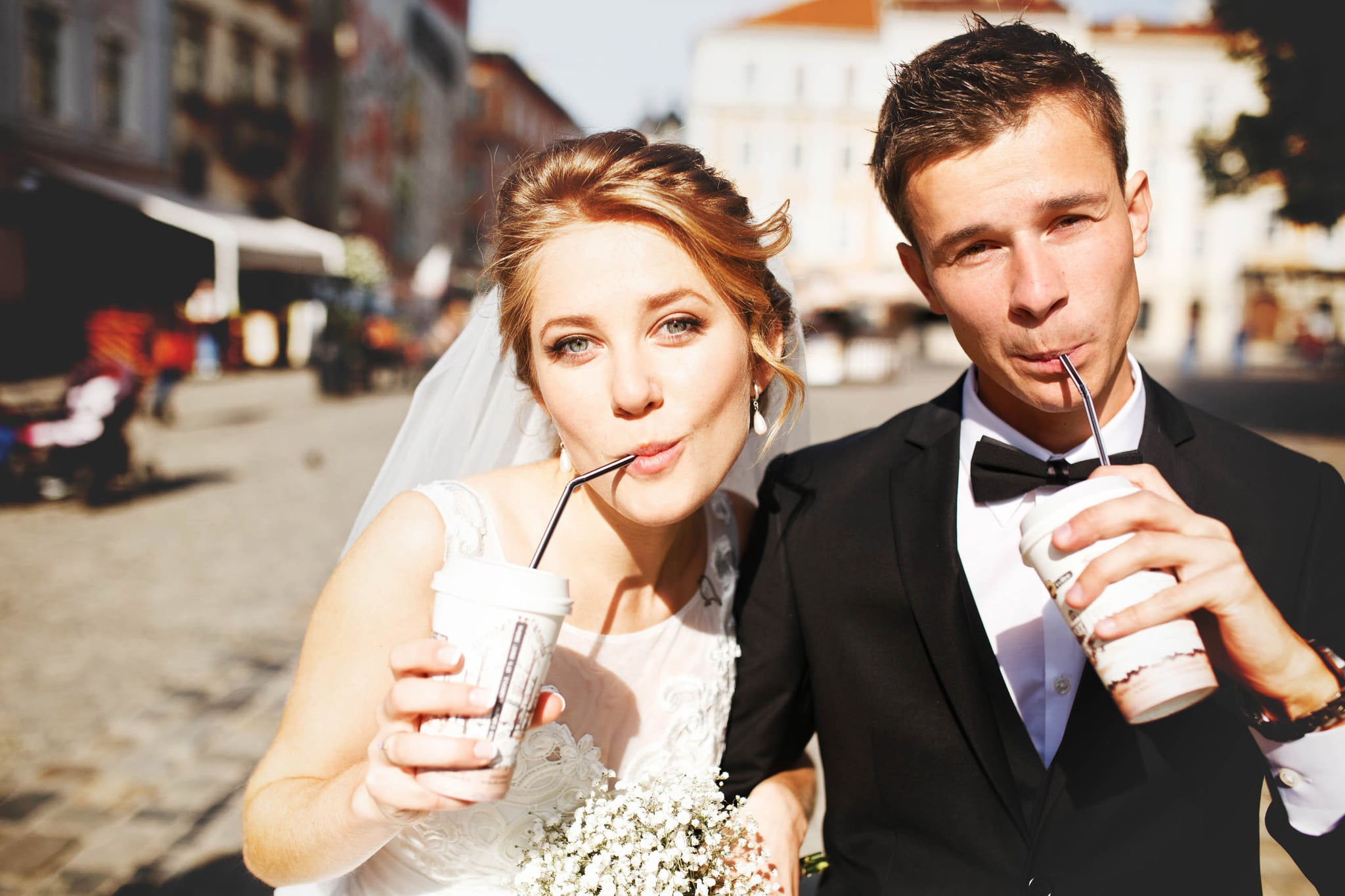 Deadlines don't come much bigger than your wedding day. For most women (and let's not forget the men) preparing to walk down the aisle, that special day is when you hope to be at your ultimate healthy peak. Whether it's a more-toned physique, better skin or glossy hair, no one works harder for results than a bride in the lead up to her wedding. To prove it we spoke to nutritionist, bride-to-be and founder of TheBridalClinic.com.au and TheHealthClinic.com.au Pip Reed to find out how we can live like a bride-to-be all year round.
First Things First, Set Yourself a Target
Aim for a date in two to three months' time and write a list of what you want to achieve by then. The trick is to be as specific as possible, and break your program down into weekly and fortnightly goals — think drinking two litres of water a day or eating one cup of veggies with every dinner — this will make sticking to your program easier. Pip admits, whether you're getting married or not, short term goals throughout the duration of your main goal are best because they will help you reassess how you're going and keep you on track for the big day.
Dedication Is Key
Brides aren't going to let a silly little thing like Christmas, Easter or a birthday get in the way of their goals. Sure, they might have a couple of wines and a slice of cake but when the end goal is fitting into that beautiful wedding dress they think carefully about when and where they give in to temptation.
Seek Answers When Things Aren't Working
If your four-day-a-week training regime isn't producing results, or your Paleo diet isn't changing your weight there's simply no time to continue for another two to three weeks to see if anything changes. Brides need results and often take action by seeking professional advice to ensure they have everything covered.
Limit Your Drinking
Being a bride often means a lot of celebrations, the kind of celebrations that call for a lot of alcohol. But as we all know, alcohol and the terrible (but at the time delicious) food that comes with a night on the drink isn't going to result in a happy, healthy bride on her special day. Pip suggests limiting alcohol to an after-dinner treat, choosing which events are worth drinking for and putting water between each drink — to rehydrate and save the skin — are smart ways to decrease your drinking, your waistline and rescue your tired pale-looking skin.
Pamper Yourself
If there's one thing soon-to-be brides know it's how to pamper themselves. We're talking regular massages, facials, manis and pedis, whatever it takes to relax and rejuvenate. "Taking time out is required for optimal health, weight loss, stress relief and healthy, fresh, glowing skin," says Pip. It's important to take more time for yourself, do more of the things you love and watch as your overall health improves.
They Listen to Their Health Practitioner
"This means taking diet, training and stress relief advice, including supplement recommendations to ensure you look and feel your best on your big day and beyond," says Pip.
Related:

How to Maximise Your Nutrient Intake Each Time You Eat