Easy Back Exercise to Strengthen Back Muscles
An Amazing Exercise That Will Work the Whole Back of Your Body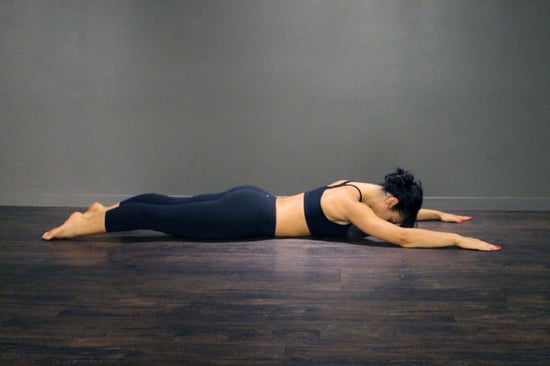 It's no secret that swimming is perfect for toning the entire body (and it is low-impact, even better!), but if you can't get to a pool or find Winter too chilly to even consider it, then try a swimmer's stroke while warm and dry on your mat at home. Kaya Health Clubs' pilates director, Gaynor Carter, says this move will work the whole back of the body. What could be easier? Keep reading.
Commence laying on your front, arms extended at shoulder width apart and legs a hip distance apart.
Engage the abdominals with a feeling of lifting the weight of the tummy off of the mat.
Lift your right arm and left leg away from the mat as high as you can without rocking from side to side.
Lower and change to the other arm and leg. Work up to doing 100 swims, breath in in for five swims and beath out for five swims.