Easy Vegan Pesto Sauce Recipe
The Vegan Pesto Sauce That Will Pimp Your Pasta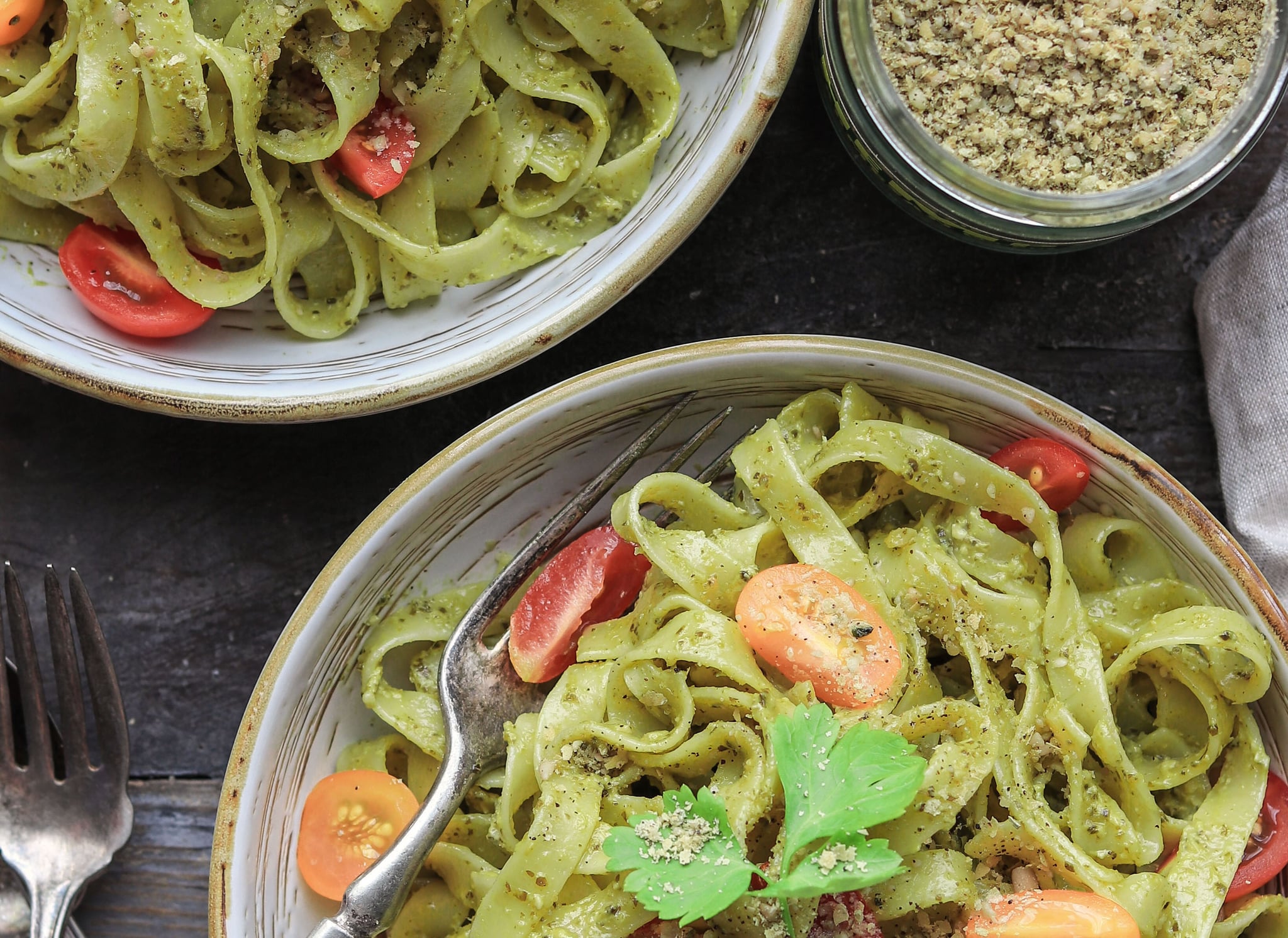 Pasta is all fun, games and sweet Italian dreams until you literally turn into a carbohydrate or become 90 percent Parmesan cheese.

But if you still want to get your pasta fix whilst ticking a few extra 'health boxes', we've found a recipe that's the perfect solution for transforming your favourite pesto sauce into an entirely vegan and dairy-free dish.
Bonus, this recipe also works just as well when paired with vegetable noodles (here's our guide to cooking perfect zucchini noodles), just in case you want to go the extra mile.
Easy Vegan Pesto Sauce
Mei Yee
Notes
This pesto sauce is quick and easy to make. Once ready toss it with hot pasta and enjoy!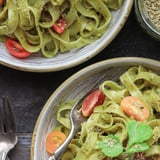 Ingredients
1 cup basil
1/4 cup pine nuts
2 tbsp Pimp My Salad Hemp Parmesan
1/4 cup olive oil
2 cloves garlic peeled
1 tsp salt
1 tsp freshly ground pepper
Directions
In a food processor combine basil, garlic, pine nuts, hemp Parmesan, salt and pepper. Turn food processor on and slowly add in olive oil until mixture is emulsified and creamy.
Cook the pasta or spaghetti in a large pot of salted boiling water according to package directions. Drain the pasta.
Toss the hot pasta with the pesto in a large bowl. Top with the cherry tomatoes and season with more salt and pepper and garnish with hemp Parmesan.
Information
Category

Pasta

Yield

2

Total Time

14 minutes, 59 seconds
Image Source: Pimp My Salad