Essential Nutrients For Your Bone Health
Essential Nutrients For Your Bones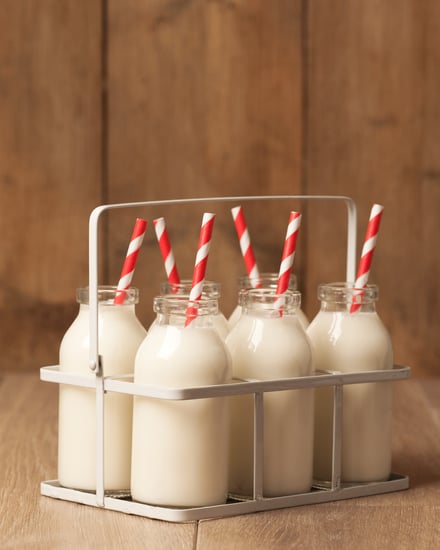 We're focusing on all things back and posture for Spinal Health Week 2013 and with more than two million Australians reporting back pain each year, protecting and promoting bone health is so important. Bones are literally the support system of our bodies — they provide structure, protect organs and allows us to bend and move in so many ways. By including a few essential nutrients into your daily diet, you could reduce the effects of bone related conditions like osteoporosis, and help diminish back pain and injuries. So in order to get the best for our backs, we spoke to dietitian and nutritionist, Julie Markoska, to find out the key dietary requirements for good bone health.
Calcium: Everyone knows about this one! Calcium is the most important nutrient for your bones. It's what your bones are made of. Calcium provides your bones with both structure and strength. Low intakes of calcium can lead to low bone density, also known as osteoporosis. Dairy foods, especially hard cheeses, are the best sources of calcium. Other great calcium rich foods include sardines or salmon with the bones, oysters, broccoli, tahini and almonds.
Vitamin D: Vitamin D helps your body absorb the calcium in your food and ensures that the calcium you eat gets stored in your bones. That means stronger, healthier bones. Vitamin D is mostly made by your skin when you're exposed to sunlight. Food sources are salmon, herring and mackerel, and eggs. It's difficult to get enough vitamin D just from your food, so if you're mostly indoors, you should consider taking a supplement. Or talk to your GP who can organise a quick blood test to work out if you're deficient.
Potassium: There's some research to support that high protein and low potassium diets can lead to bone demineralisation and osteoporosis. Potassium is found in all fruits and vegetables. The best food sources of potassium include leafy green vegetables, tomatoes, cucumbers, zucchini, eggplant, pumpkin, root vegetables and bananas. 
Want to know what foods are bad for bone health? Click here.