Exercise to Stretch Out Your Hips
Wall Work: Kneeling Hip Flexor Stretch
Stretching the hip flexors is a must if you run or ride a bike; not only will it make these sports feel easier, flexible hips can also prevent lower back pain. If you're a fan of the low-lunge yoga pose Open Lizard, then you'll love this variation — it's an even more intense thigh stretch.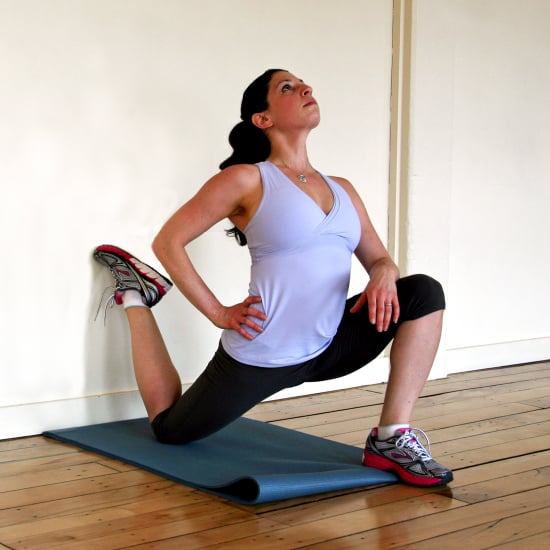 Position a folded towel or mat in front of a wall.
Kneel down and place your right knee on the mat, about eight or so inches away from the wall, then rest your toes against the wall.
Plant your left foot on the ground in front of you (make sure your knee is directly above your ankle), and lower your hips until you feel a stretch in the front of your left hip. Rest your left forearm on your left thigh and your right hand on your hip, adding a little forward pressure to deepen the stretch as you gently arch back.
Hold here for at least 30 seconds. Then slowly release and do this stretch on the other side.